Welcome to the ultimate guide for creating a remarkable Harry Hook costume from the popular Disney franchise Descendants! If you're a fan of the mischievous and charismatic pirate from the Isle of the Lost, then you've come to the right place. In this guide, we will unravel the secrets behind Harry Hook's edgy and captivating style, allowing you to step into the shoes of this iconic character. Whether you're preparing for a cosplay event, Halloween party, or simply want to embrace your inner pirate, we've got you covered. So, gather your materials, sharpen your hooks, and let's embark on an adventurous journey to recreate Harry Hook's unforgettable look!
Harry Hook Costume – Descendants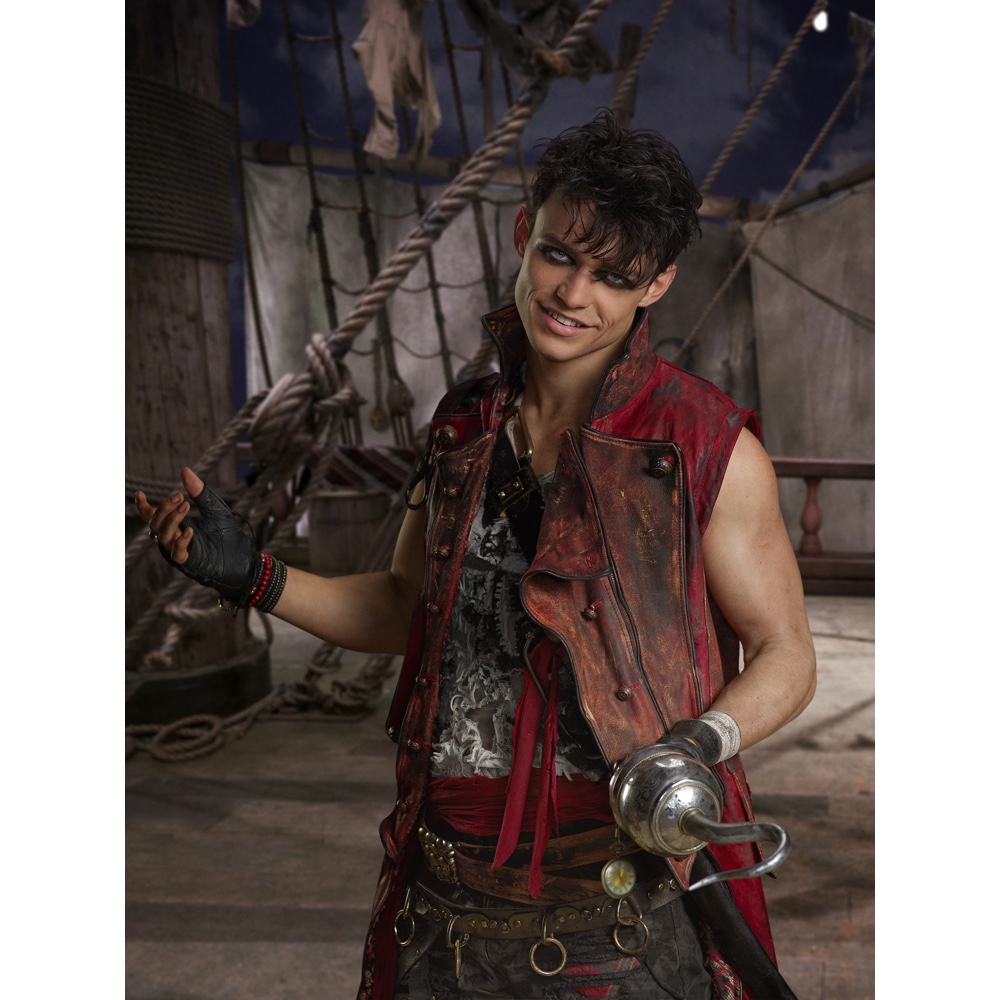 | # | Item | Description |
| --- | --- | --- |
| 1 | White Lace Top | Harry's fashion sense takes a sophisticated turn as he embraces a more modern and stylish look, donning a graceful white lace top. |
| 2 | Black Cropped Pants | Opting for a contemporary twist, Harry chooses black cropped pants that exude a casual yet fashionable vibe. |
| 3 | Red Captain's Jacket | Harry's red captain's jacket carries the charm of nostalgia, bearing the marks of adventures past, distinguishing his unique style from his father's pristine attire. |
| 4 | Black Combat Boots | Stepping into the world with determination, Harry strides confidently in sturdy black combat boots, a choice that speaks volumes about his fearless spirit. |
| 5 | Black Fingerless Gloves | Accessorizing with finesse, Harry adorns his hands with sleek black fingerless gloves, adding an edgy and rebellious touch to his ensemble. |
| 6 | Black Tricorn Hat | Paying homage to his pirate lineage, Harry complements his outfit with a dashing black tricorn hat, embodying the spirit of adventure. |
| 7 | Leather Belts | Harry embraces the art of accessorizing with multiple leather belts that accentuate his ensemble, showcasing his attention to detail. |
| 8 | Pirate's Hook | Paying tribute to his father's legacy, Harry brandishes a pirate's hook, symbolizing his connection to the swashbuckling heritage he carries with pride. |
| 9 | Full Costume | For the ultimate transformation, you have the option to indulge in a custom-made costume that perfectly captures the essence of Harry's captivating persona. |
Harry Hook Overview
Harry Hook, the son of Captain Hook, is a charismatic and cunning character in the Descendants series. With his unruly hair, rugged attire, and a signature hook for a hand, Harry Hook exudes an air of danger and rebellion. His fashion sense blends elements of pirate and rocker aesthetics, creating a unique and stylish look. From his leather jacket adorned with various accessories to his distressed pants and iconic hook, Harry Hook's costume reflects his rebellious personality and his desire to make his mark on the Isle of the Lost. With this guide, you will learn how to assemble the essential pieces of Harry Hook's ensemble, capture his adventurous spirit, and bring this captivating character to life. So, prepare to set sail on a thrilling costume-making journey and unleash your inner pirate as we delve into the world of Harry Hook from Descendants!
Check out more movie costume ideas here.