Welcome to the charming world of Mrs. Potts! Mrs. Potts, the lovable teapot, is a beloved character from Disney's enchanting film "Beauty and the Beast." With her warm personality, motherly nature, and iconic British accent, Mrs. Potts has captured the hearts of audiences around the world. If you've always admired her elegance, grace, and unwavering support for Belle, then you're in for a delightful journey. In this comprehensive guide, we will take you step-by-step through the process of bringing Mrs. Potts to life with a captivating costume. Whether you're preparing for a Disney-themed event, a costume party, or simply want to embody the magic of this beloved character, this guide will provide you with the necessary inspiration and instructions. So, gather your materials, let your creativity brew, and let's embark on a magical adventure to become Mrs. Potts!
Mrs Potts Costume – Beauty and the Beast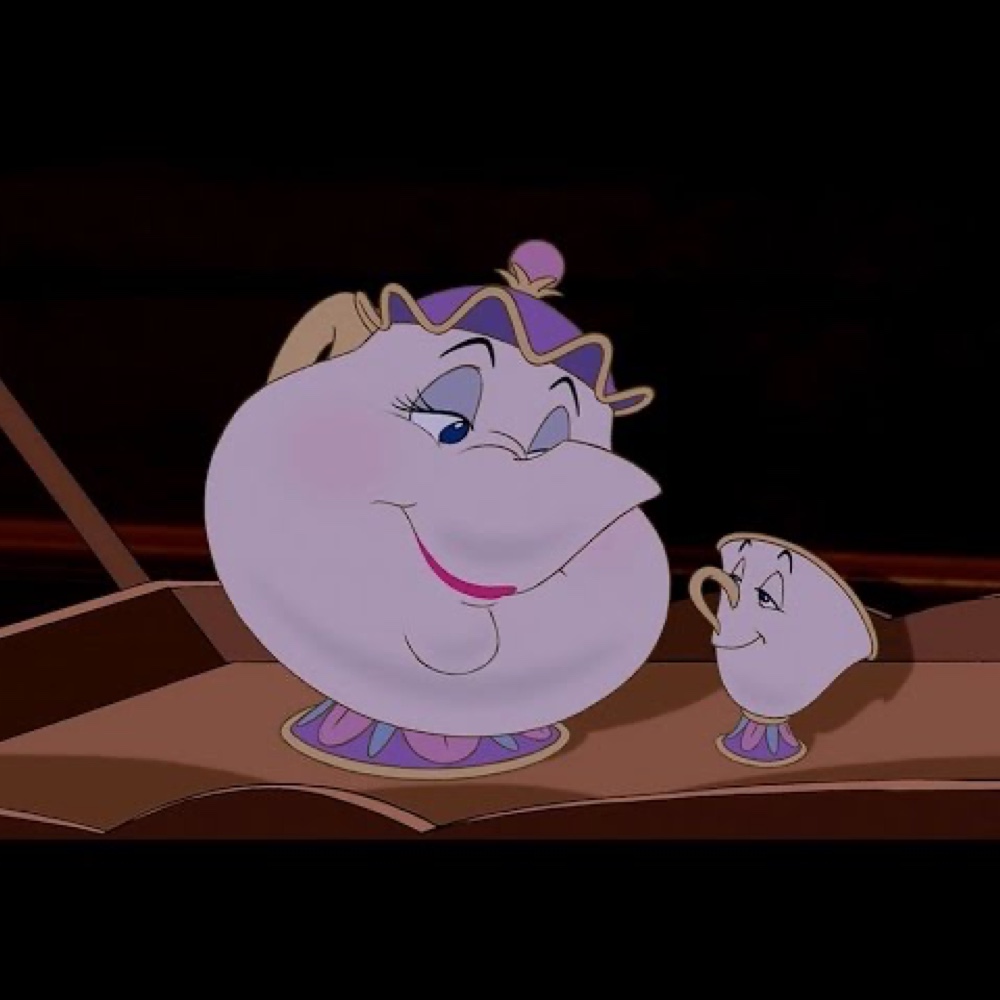 | # | Item | Description |
| --- | --- | --- |
| 1 | Vibrant Yellow and White T-Shirt | Begin your Mrs. Potts-inspired costume with a vibrant yellow and white long-sleeve t-shirt, capturing the essence of her colorful personality and adding a touch of playfulness to your ensemble. |
| 2 | Elegant White Pleated Skirt | Grace your costume with an elegant white pleated skirt, symbolizing the purity and sophistication associated with Mrs. Potts. |
| 3 | Whimsical White Mop Cap | Emulate Mrs. Potts' iconic headpiece by adorning yourself with a whimsical white mop cap, adding a touch of charm and whimsy to your costume. |
| 4 | Rich Purple Dye | Transform your mop cap into the perfect shade of purple by using a rich and vibrant purple dye, capturing the essence of Mrs. Potts' regal presence. |
| 5 | Pastel Felt Fabric Sheets | Add intricate details to your costume by using pastel felt fabric sheets, allowing you to recreate the delicate patterns and designs associated with Mrs. Potts' enchanting appearance. |
| 6 | Complete Costume Set | If you prefer a hassle-free option, opt for this comprehensive Mrs. Potts costume set, ensuring that every detail is perfectly captured without the need for DIY. |
Mrs Potts Overview
Mrs. Potts, the endearing teapot, is a central character in Disney's "Beauty and the Beast." As the head of the castle's enchanted household objects, Mrs. Potts plays a vital role in the story's unfolding. With her warm and caring personality, she serves as a mother figure to Belle and supports her throughout her journey. Mrs. Potts is recognized for her classic teapot design, complete with a spout, handle, and a charming face. She is known for her soothing voice and her iconic song "Beauty and the Beast." In this guide, we will explore the key elements that define Mrs. Potts' character, from her teapot-inspired appearance to her nurturing nature. Get ready to pour out your creativity and bring this beloved character to life. With a teapot full of imagination and a touch of elegance, you'll enchant everyone with your Mrs. Potts-inspired costume. So, let's begin our adventure and let your inner teapot bloom!
Check out more movie costume ideas here.