Welcome to our comprehensive guide on creating an extraordinary Hellboy costume! Delve into the dark and mystical world of Mike Mignola's iconic character as we explore the steps to bring the legendary half-demon, half-human to life. Whether you're a devoted fan, an avid cosplayer, or simply someone seeking an exciting DIY project, this guide will provide you with the knowledge and techniques to embody the gritty essence of Hellboy. So, prepare to step into the shadows and unleash your inner demon as we embark on this thrilling journey of costume creation.
Hellboy Costume – Hellboy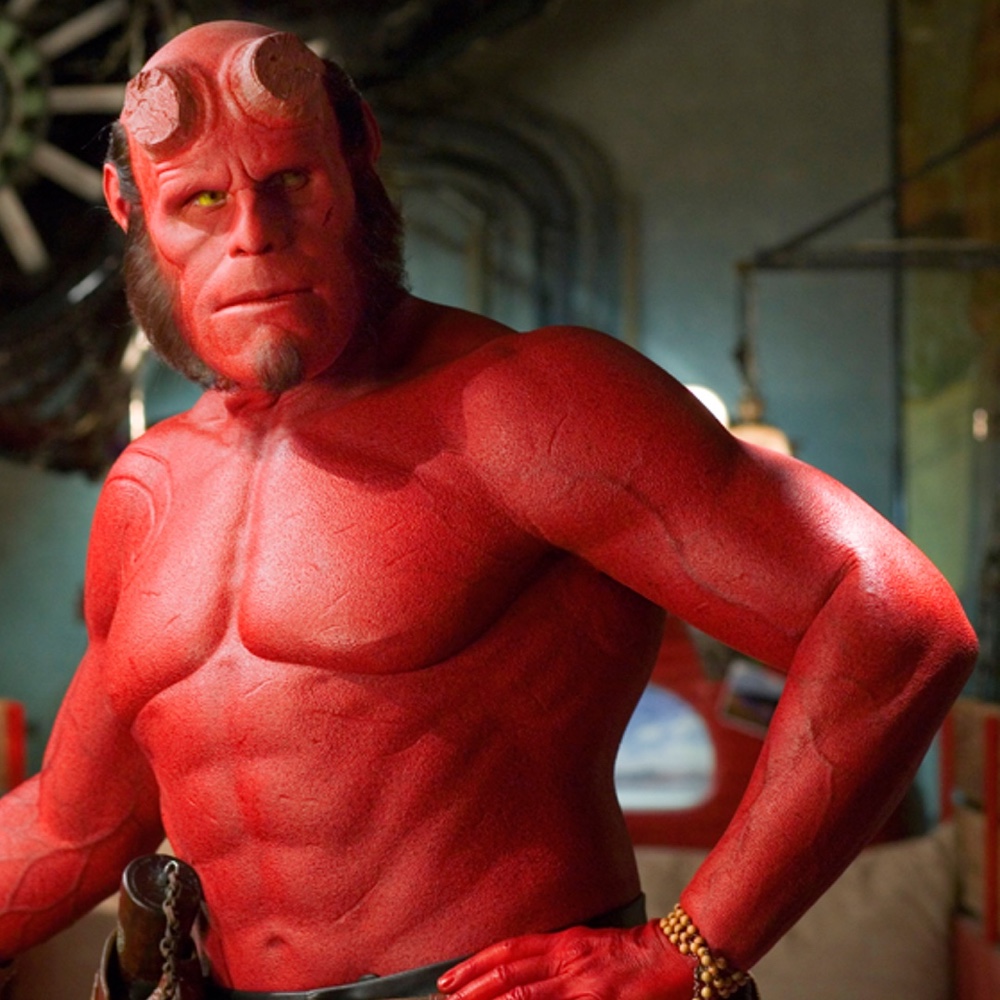 | # | Item | Description |
| --- | --- | --- |
| 1 | Sleek Black Shirt | Elevate your Hellboy-inspired ensemble with a sleek black shirt that serves as the foundation of your stylish look. This versatile garment adds a touch of darkness and intensity to your overall appearance. |
| 2 | Classic Beige Trench Coat | Layer your attire with a classic beige trench coat that exudes a sense of mystery and sophistication. This timeless outerwear piece not only completes your Hellboy-inspired style but also adds an element of rugged elegance. |
| 3 | Sleek Black Cargo Pants | Embrace a daunting and edgy look with a pair of sleek black cargo pants. These stylish and practical bottoms offer a blend of functionality and fashion, ensuring you're ready for action while maintaining a strong aesthetic. |
| 4 | Tough Black Combat Boots | Lace up a pair of tough black combat boots to complete your Hellboy-inspired attire. These sturdy and fashionable boots provide the perfect blend of style and functionality, allowing you to traverse any terrain with confidence. |
| 5 | Hellboy Mask & Hand Set | Transform into the iconic Hellboy with this remarkable mask and hand set. Crafted to replicate every detail of the beloved character, this ensemble piece brings authenticity and excitement to your cosplay experience. |
| 6 | Vibrant Red Devil Tail | Add a touch of devilish charm to your Hellboy-inspired look with a vibrant red devil tail. This playful accessory enhances your character portrayal, showcasing your mischievous side and adding a distinctive flair to your ensemble. |
| 7 | Intense Red Body Paint | Immerse yourself in the role of Hellboy by covering your body with intense red body paint. This transformative cosmetic allows you to embody the fiery essence of the character, leaving a lasting impression wherever you go. |
| 8 | Simulated Cigar | Complete your Hellboy persona with a simulated cigar, reminiscent of the iconic character's love for cigars. This accessory adds an extra touch of authenticity to your costume and showcases Hellboy's distinctive style. |
| 9 | Toy Pistol | Equip yourself with a toy pistol as the perfect prop for your Hellboy-inspired portrayal. This accessory adds an element of danger and intrigue, emphasizing the hero's readiness for action and his commitment to justice. |
Hellboy Overview
Hellboy, the creation of writer and artist Mike Mignola, is a fascinating and complex character within the comic book world. Anung Un Rama, known as Hellboy, is a paranormal investigator and defender against supernatural threats. Born from a union between a human witch and the demon Azzael, Hellboy possesses immense physical strength, a stone right hand called the "Right Hand of Doom," and a unique set of horns that he files down to control his inner demonic nature.
With his distinct red skin, filed-down horns, and trademark trench coat, Hellboy is an instantly recognizable character. Raised by Professor Trevor Bruttenholm, the founder of the Bureau for Paranormal Research and Defense (B.P.R.D.), Hellboy battles supernatural entities while grappling with his own identity and purpose. With a combination of wit, courage, and a touch of rebelliousness, Hellboy fights to protect humanity from the forces of darkness.
In the following sections of this guide, we will break down the essential components of a Hellboy costume, providing you with detailed instructions, materials, and techniques to recreate his iconic appearance. Whether you're preparing for a comic convention, a costume party, or simply want to pay homage to this beloved character, our guide will help you embody the charm and grit of Hellboy. So, gather your tools and prepare to summon the spirit of the paranormal as we embark on this thrilling journey together.
Check out more movie costume ideas here.