Welcome to the comprehensive guide on creating an unforgettable costume inspired by the infamous character, Herbert the Pervert. Known for his eccentric and peculiar behavior, Herbert has become a memorable character from the animated TV series Family Guy. In this guide, we will delve into the details of crafting a remarkable Herbert the Pervert costume, capturing his distinctive appearance and mannerisms. Whether you're dressing up for a costume party, a cosplay event, or simply enjoy the unique charm of this character, this guide will provide you with all the essential information and creative ideas to bring Herbert to life and embrace his quirky personality.
Herbert the Pervert Costume – Family Guy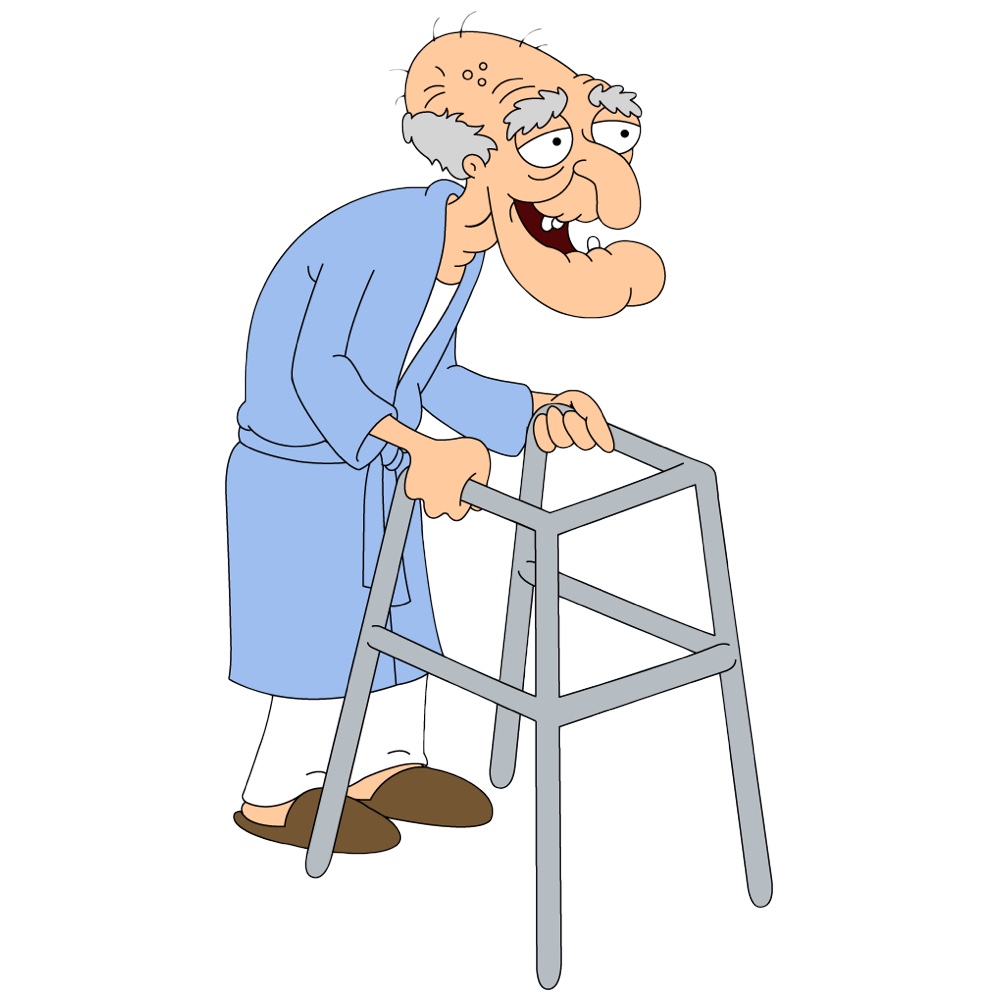 | # | Item | Description |
| --- | --- | --- |
| 1 | Light Blue Bathrobe | Step into Herbert's signature light blue bathrobe and transform into a seemingly innocent elderly man, concealing a hidden agenda. |
| 2 | White Undershirt | Wear a plain white undershirt to maintain a regular and unassuming appearance as Herbert does in the show. |
| 3 | White Pajamas | Opt for these pristine white pajamas to embody Herbert's angelic image, perfect for recreating his character. |
| 4 | Brown Bedroom Slippers | Choose these cozy brown bedroom slippers for a comfortable and relaxed stroll, just like Herbert's leisurely pace. |
| 5 | Bald Old Man Wig | Sport this realistic bald old man wig and transform into a convincing elderly neighbor, complete with receding hairline. |
| 6 | Walker | Carry this gray walker to perfectly emulate Herbert the Pervert, adding an essential prop to your costume. |
Herbert the Pervert Overview
Herbert the Pervert, voiced by Mike Henry, is a recurring character in Family Guy, known for his distinct voice and behavior. He is an elderly man with a hunched posture, a walker for support, and a perpetual grin. Herbert is often seen wearing a light blue suit, a white shirt, a yellow tie, and brown loafers. He is known for his infatuation with young boys, his tendency to speak in a soft, pedophilic tone, and his peculiar interests and hobbies. While Herbert's character is controversial due to the nature of his portrayal, his eccentricities and memorable quotes have made him an iconic figure within the Family Guy universe. As you embark on creating your Herbert the Pervert costume, be prepared to capture the essence of his unique personality and mannerisms, while approaching the character with sensitivity and respect for the boundaries of humor.
Check out more TV show costume ideas here.