Welcome to the world of costume creation and cosplay! In this comprehensive guide, we will take you on an exciting journey to bring the flamboyant and eccentric character of Jackie Moon to life. Whether you're a devoted fan of the comedy film "Semi-Pro," a lover of '70s fashion, or simply looking to stand out at a costume party, this step-by-step guide will provide you with all the information and inspiration you need to create an unforgettable Jackie Moon costume. From sourcing materials and mastering the groovy aesthetics to capturing Jackie Moon's larger-than-life personality, we've got you covered.
Jackie Moon Costume – Semi-Pro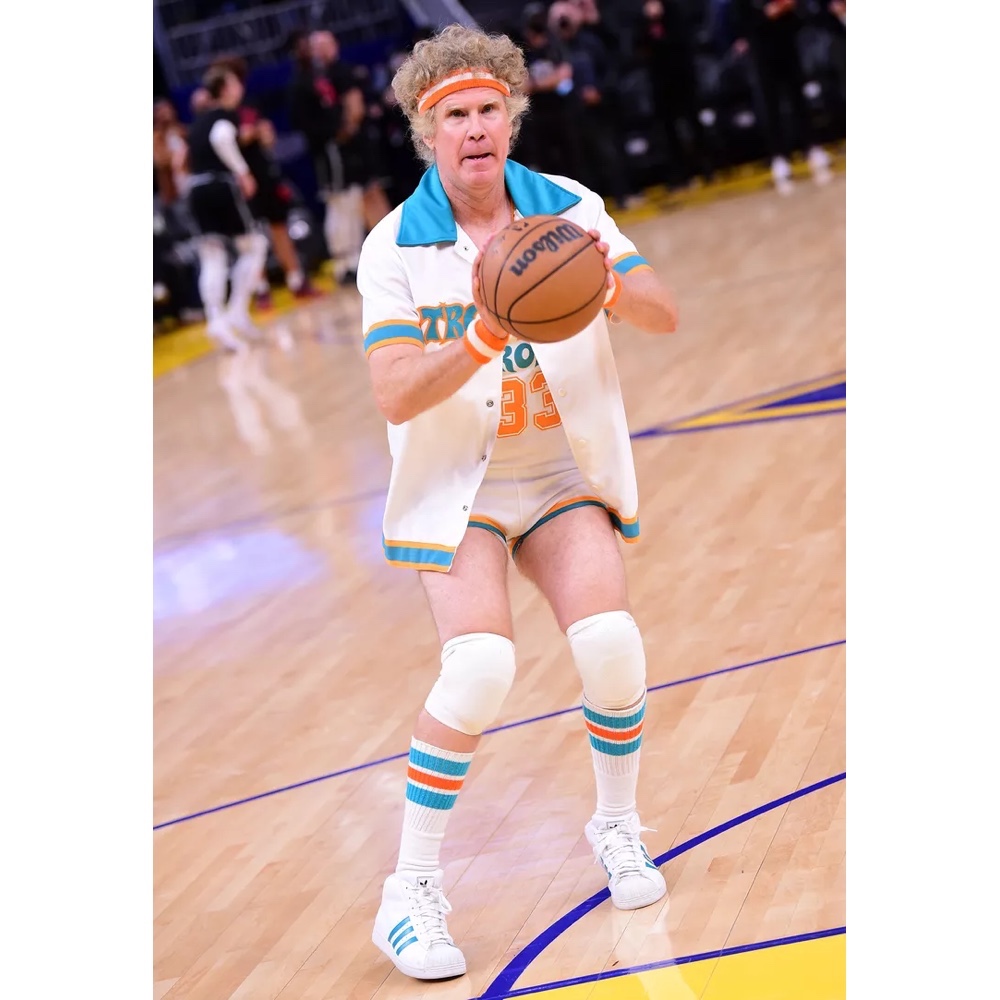 | # | Item | Description |
| --- | --- | --- |
| 1 | White Jersey | Embrace the spirit of the Flint Tropics with this standout basketball jersey. |
| 2 | Shorts | Elevate your outfit with a pair of vintage-inspired basketball shorts. |
| 3 | Orange Sweatbands | Add a touch of Jackie Moon flair with vibrant orange head and arm sweatbands. |
| 4 | Striped Socks | Elevate your style with these eye-catching striped mid-calf socks. |
| 5 | White Sneakers | Complete your look with a fresh pair of white sneakers. |
| 6 | Curly Wig | Add the perfect finishing touch to your costume with this curly wig. |
| 7 | Red and Blue Ball | Make a statement by carrying a basketball with red and blue accents. |
| 8 | Complete Costume | For a convenient packaged set, consider getting this all-in-one Jackie Moon costume. |
Jackie Moon Overview
Prepare to dive into the hilarious world of Jackie Moon, the fictional character portrayed by Will Ferrell in the hit sports comedy "Semi-Pro." Jackie Moon is the owner, coach, and star player of the Flint Tropics, a struggling American Basketball Association (ABA) team. With his over-the-top personality, flamboyant wardrobe, and quirky antics, Jackie Moon is the epitome of '70s showmanship and the ultimate entertainer.
Jackie Moon's character is a charismatic and self-proclaimed showman, who will go to great lengths to promote his team and achieve his dreams. From his signature hairstyle and outlandish outfits to his iconic catchphrases and dance moves, Jackie Moon exudes confidence and a relentless spirit of fun. As you embark on creating your Jackie Moon costume, be sure to embrace the boldness, humor, and unapologetic extravagance that define this iconic character.
So, grab your disco balls, get ready to groove, and let's jump into the creative process of bringing Jackie Moon to life through an incredibly funky and authentic costume that will make you the star of any event or party.
Check out more movie costume ideas here.