Welcome to the ultimate guide on creating a show-stopping costume of the flamboyant and iconic character, Dr. Frank-N-Furter! In this comprehensive guide, we will take you on a captivating journey through the process of bringing this charismatic and gender-bending character to life. Whether you're a fan of cult classics, theatrical productions, or simply want to make a daring statement at your next costume event, this guide will provide you with all the necessary information, inspiration, and tips to craft an authentic and unforgettable Dr. Frank-N-Furter costume. Get ready to embrace your inner glam rock star as we delve into the vibrant and seductive world of this iconic character.
Dr. Frank-N-Furter Costume – The Rocky Horror Picture Show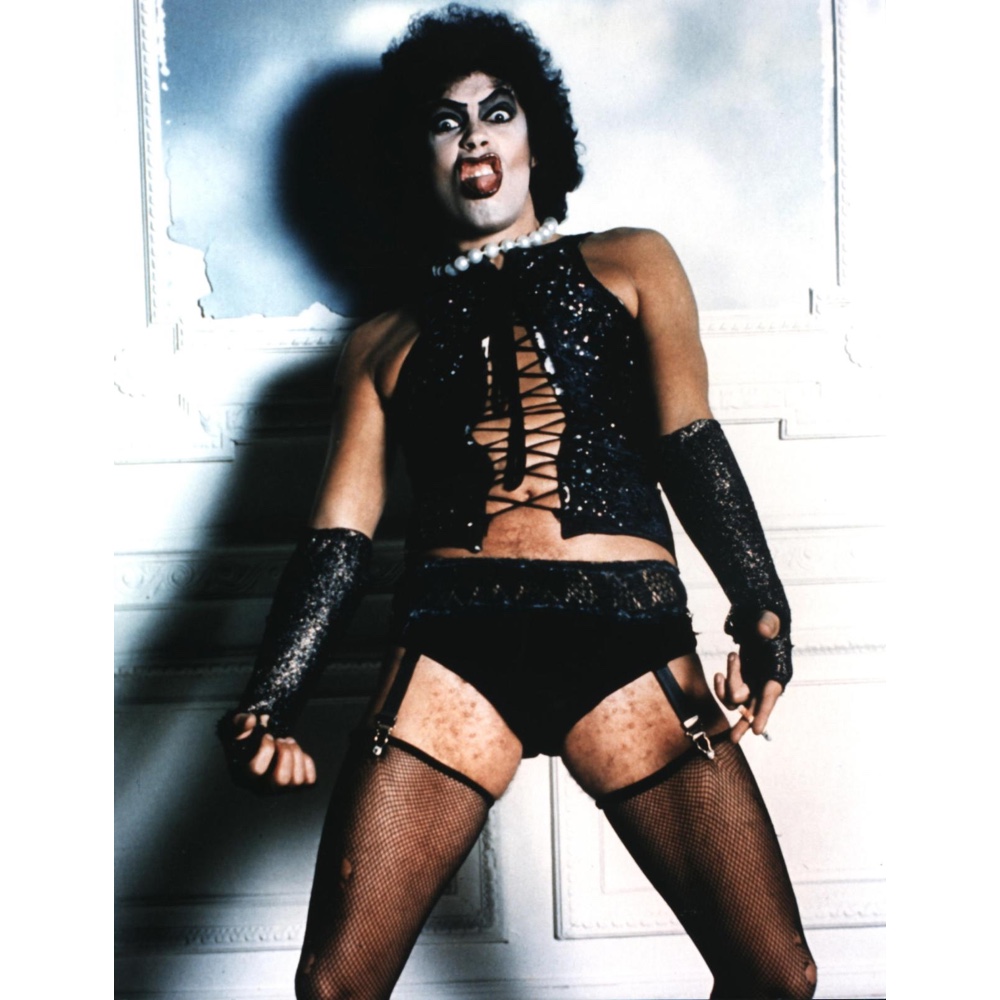 | # | Item | Description |
| --- | --- | --- |
| 1 | Exquisite Bustier | Elevate your style with an exquisite bustier or a printed black tank top, adding a touch of elegance and allure to your ensemble. |
| 2 | Sleek Black Briefs | Enhance your comfort and style with a pair of sleek black briefs, combining practicality and sophistication effortlessly. |
| 3 | Elegant Garter Belt | Add a touch of elegance to your ensemble with an elegant garter belt, elevating your look and exuding confidence and charm. |
| 4 | Seductive Fishnet Stockings | Create a seductive and alluring look by pairing the garter belt with a pair of fishnet stockings, leaving a lasting impression. |
| 5 | Stylish Black Heels | Elevate your outfit with a pair of stylish black heels, adding a touch of sophistication and completing your look with finesse. |
| 6 | Chic Fingerless Gloves | Add a touch of uniqueness to your attire with chic fingerless gloves, combining style and practicality for a fashionable statement. |
| 7 | Classic Pearl Necklace | Complete your look with a classic pearl necklace, adding an element of sophistication and timeless elegance to your ensemble. |
| 8 | Glamorous Curly Wig | Transform your hairstyle with a glamorous black curly wig, adding drama and flair to your overall appearance. |
| 9 | Mysterious Dark Eyeshadow | Create a captivating and mysterious look with dark eyeshadow, accentuating your eyes and adding depth to your makeup. |
| 10 | Bold Red Lipstick | Make a bold statement with red lipstick, adding a pop of color and confidence to your overall look. |
| 11 | Heart Tattoo | Show your love and express yourself with a heart tattoo, adding a personal touch and individuality to your style. |
| 12 | Complete Costume Set | For a complete and hassle-free experience, opt for a custom package set, providing all the essentials for your transformation. |
Dr. Frank-N-Furter Overview
Dr. Frank-N-Furter is a beloved character from the cult classic film "The Rocky Horror Picture Show," which has captivated audiences with its unique blend of horror, comedy, and outrageous musical numbers. Dr. Frank-N-Furter is a sweet transvestite from Transylvania who is an eccentric, charismatic, and sexually liberated mad scientist. With his extravagant outfits, dramatic makeup, and seductive persona, he challenges traditional gender norms and exudes confidence and sensuality. Dr. Frank-N-Furter's style is a mix of Gothic, punk, and glam rock influences, featuring corsets, fishnet stockings, high heels, and elaborate hairstyles. In this guide, we will explore the intricacies of Dr. Frank-N-Furter's appearance, from his bold makeup and wardrobe to his magnetic presence, helping you bring this iconic character to life through your own dazzling costume. Join us as we embrace the timeless allure of Dr. Frank-N-Furter and guide you through the process of embodying this charismatic and unconventional character. Get ready to unleash your inner diva and revel in the joy of becoming Dr. Frank-N-Furter, the epitome of glam and individuality
Check out more movie costume ideas here.