Embark on a journey to become a guardian of peace and justice with the Jedi Temple Guard costume! As one of the revered protectors of the Jedi Order, the Jedi Temple Guard embodies wisdom, discipline, and the mastery of the Force. Whether you're a devoted Star Wars fan or simply drawn to the allure of the Jedi, this comprehensive guide will walk you through the process of bringing the Jedi Temple Guard to life. From their distinctive yellow lightsaber pikes to their intricate robes, we will explore every detail and provide you with invaluable tips and step-by-step instructions to ensure that your Jedi Temple Guard costume is both accurate and impressive. Join us on this quest as we delve into the essence of the Jedi Temple Guard and unlock the secrets of their iconic attire!
Jedi Temple Guard Costume – Star Wars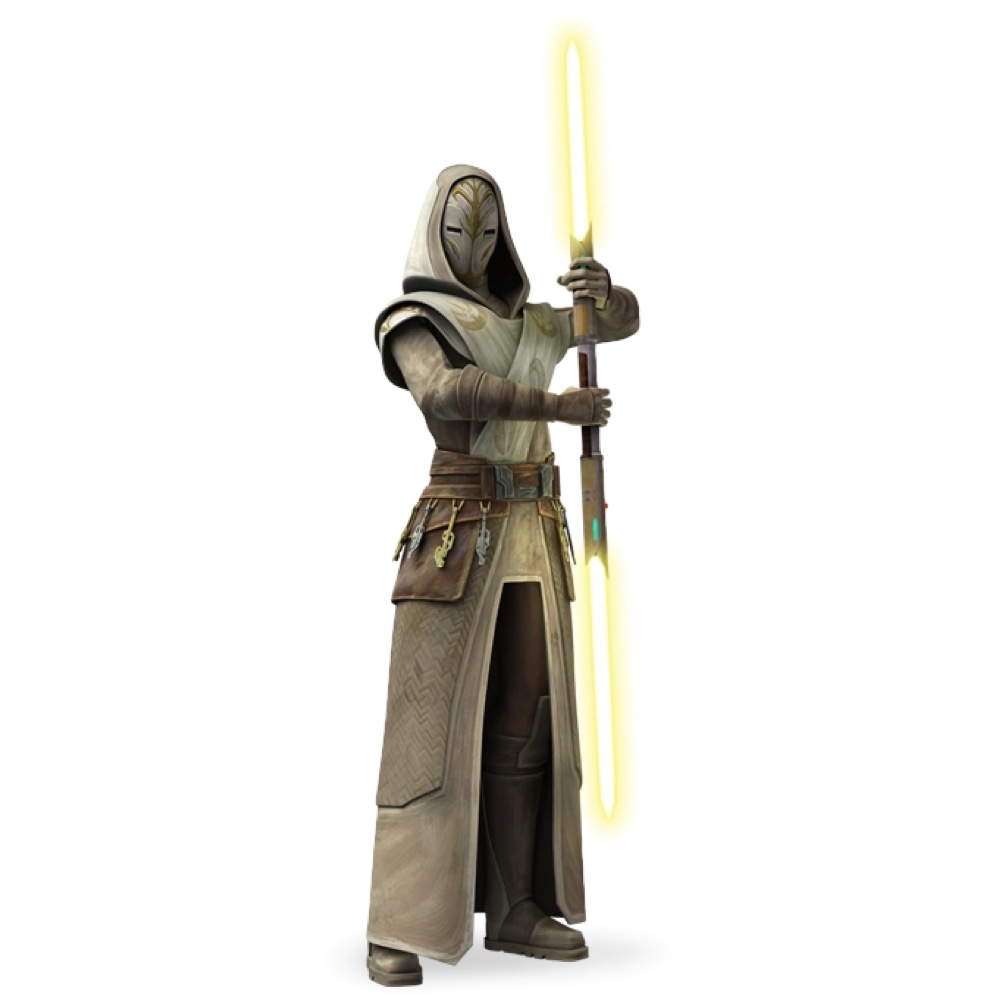 | # | Item | Description |
| --- | --- | --- |
| 1 | Ivory Tunic and White Cloak | Embrace the radiance of the Jedi Temple Guard with a flowing ivory tunic and a pristine white cloak that exude an air of tranquility. |
| 2 | White Sneakers | Elevate your mobility while maintaining an ethereal aesthetic by complementing your light ensemble with stylish white sneakers that provide comfort during your missions. |
| 3 | Thick, Brown Leather Belt | Secure your robes with a thick, brown leather belt, adding a touch of rugged elegance to your Jedi Temple Guard attire. |
| 4 | Brown Leather Gloves | Ensure your hands remain shielded as you handle dangerous encounters with the galaxy's forces by donning a pair of reliable, brown leather gloves. |
| 5 | Mask | Conceal your identity behind the enigmatic visage of a Jedi Temple Guard with a finely crafted mask that adds an aura of mystery to your presence. |
| 6 | Lightsaber Coupler | Create your own customized Jedi Temple Guard lightsaber by using this specialized coupler as the foundation, enabling you to harness the power of the Force. |
| 7 | White Fabric | Add the finishing touch to your temple guard ensemble by fashioning the outer garments from high-quality white fabric, and express your artistry by embellishing it with symbolic markings using shimmering gold fabric paint. |
| 8 | Keys | Optional Prop |
Jedi Temple Guard Overview
The Jedi Temple Guard, an elite group within the Jedi Order, is entrusted with safeguarding the Jedi Temple and its ancient traditions. Clad in distinctive yellow and white robes, their enigmatic presence serves as a symbol of protection and wisdom. The Jedi Temple Guard is characterized by their unique lightsaber pikes, which feature an elongated hilt and a double-sided blade. Their purpose is to maintain order within the temple and ensure the safety of its inhabitants. Often shrouded in mystery, the Jedi Temple Guard upholds the principles of the Jedi Code and serves as a reminder of the Order's commitment to justice and peace. In this guide, we will explore the key components of the Jedi Temple Guard costume, including the robes, mask, lightsaber pike, and other essential accessories. Whether you're a Jedi Knight, Padawan, or an aspiring Jedi, this guide will provide you with the knowledge and inspiration to craft an authentic and awe-inspiring Jedi Temple Guard costume. May the Force be with you on this creative journey!
Check out more Star Wars costume ideas here.