Welcome to our comprehensive guide on creating an authentic Captain Rex costume! Step into the shoes of one of Star Wars' most beloved characters and embark on an adventure in bringing the valiant Clone Captain to life. Whether you're a dedicated cosplayer, a passionate Star Wars fan, or simply someone seeking a thrilling DIY project, this guide will equip you with the knowledge and skills needed to embody the leadership and bravery of Captain Rex. So, prepare to journey to a galaxy far, far away as we dive into the creation of a truly remarkable costume.
Captain Rex Costume – Star Wars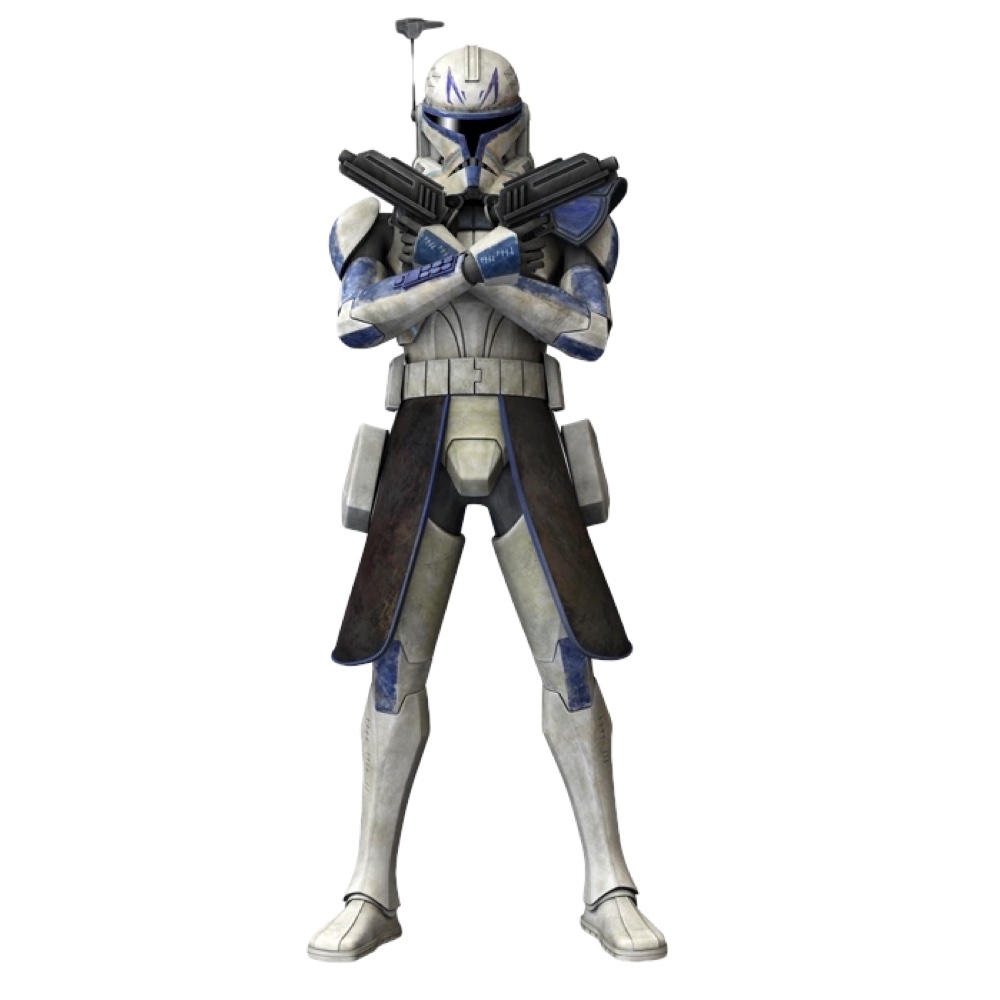 | # | Item | Description |
| --- | --- | --- |
| 1 | Black Long-Sleeved Compression Shirt | Elevate your athletic performance and stay comfortable with this moisture-wicking, black long-sleeved compression shirt. The form-fitting design ensures optimal flexibility and support throughout your intense physical activities. |
| 2 | Black Compression Pants | Boost your training sessions with these high-performance black compression pants. The advanced compression technology enhances blood circulation, reduces muscle fatigue, and provides excellent support for your lower body. |
| 3 | EVA Foam | Unleash your creativity and craftsmanship with this versatile EVA foam. Whether you're creating armor, props, or intricate details, this lightweight material offers excellent durability and easy customization. |
| 4 | Titanium White Paint | Add a touch of brilliance and vibrancy to your creations with this premium titanium white paint. Its high-quality pigments ensure smooth application, excellent coverage, and a lasting finish for your artistic projects. |
| 5 | White Boots | Complete your stylish and sleek look with these white boots. Whether you're cosplaying, attending a themed event, or simply want to make a fashion statement, these boots offer comfort and eye-catching appeal. |
| 6 | Helmet | Step into the shoes of a brave Clone Captain with this detailed helmet. The realistic design captures the essence of the character and makes for an impressive addition to your cosplay or collection. |
| 7 | Dual Blasters Replica | Equip yourself with these remarkable dual blasters, inspired by the iconic Star Wars character, Captain Rex. These replicas are meticulously crafted and bring a touch of authenticity to your cosplay or display collection. |
| 8 | Kids Costume Set | Let your child's imagination run wild with this Captain Rex costume set. Designed with comfort and playability in mind, this ensemble allows young fans to embody their favorite Star Wars character and embark on exciting adventures. |
| 9 | Costume Set | Make a bold impression at your next costume party or convention with this exceptional Captain Rex costume set. It includes all the essential elements for a complete and authentic portrayal of the renowned Star Wars character. |
Captain Rex Overview
Captain Rex, also known as CT-7567, is a renowned Clone Captain who played a pivotal role in the Star Wars universe. Created by George Lucas and introduced in the animated series Star Wars: The Clone Wars, Rex quickly became a fan-favorite character. As a clone trooper, Rex served under the command of Jedi General Anakin Skywalker during the Clone Wars, demonstrating exceptional leadership, combat prowess, and unwavering loyalty to the Republic.
Rex's journey spans various battles and missions, where he showcases his tactical brilliance and a deep sense of camaraderie with his fellow clones. Throughout his experiences, Rex evolves from a dedicated soldier to a critical thinker who questions the ethics and motivations behind the war. His distinct blue and white armor, adorned with unique markings and a signature helmet, has become an iconic symbol of clone troopers and their valiant fight against the forces of the Separatists.
In this guide, we will break down the essential components of Captain Rex's costume, offering detailed instructions, materials, and techniques to recreate his distinctive appearance. Whether you're preparing for a cosplay convention, attending a Star Wars-themed event, or simply seeking to honor the legacy of this remarkable character, our guide will help you bring Captain Rex to life with authenticity and attention to detail. Let's embark on this intergalactic journey and embrace the spirit of leadership embodied by Captain Rex and his clone brethren!
Check out more Star Wars costume ideas here.