Welcome to "The Ultimate Guide to Creating a Captivating John Watson Costume." Whether you're a fan of Sir Arthur Conan Doyle's timeless detective stories or a dedicated follower of the modern adaptations, there's no denying the allure of the character John Watson. In this comprehensive guide, we will walk you through the process of recreating the iconic wardrobe of this beloved companion and confidant. From his signature black wool jacket to his gingham dress shirts, we'll provide you with all the tips, tricks, and resources you need to bring John Watson to life. Get ready to embark on a thrilling sartorial adventure as we delve into the details of crafting a truly remarkable costume.
John Watson Costume – Sherlock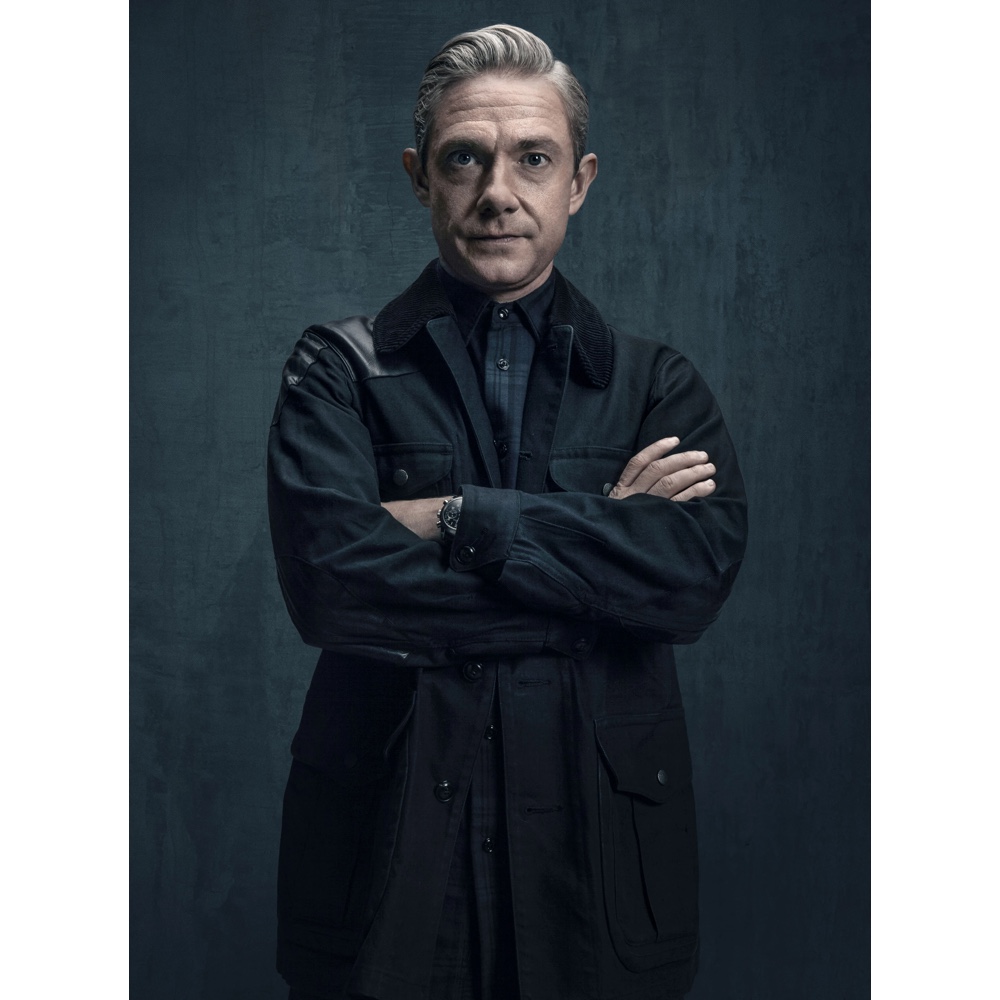 | # | Item | Description |
| --- | --- | --- |
| 1 | Black, four-pocket, wool jacket with Corduroy collar | To capture the essence of Dr. Watson's style, opt for a black wool jacket with four front pockets and a Corduroy collar. The button-up design adds authenticity to the outfit. If you have a jacket with a similar collar, consider enhancing it by adding faux-leather shoulder guards, resembling the one Watson wears. |
| 2 | Gingham patterned dress shirt | Add a touch of classic style with a gingham patterned dress shirt. Opt for a predominantly white shirt with navy blue, black, or gray checks. This iconic pattern is a staple in Watson's wardrobe. |
| 3 | Tapered, relaxed-fit, blue jeans | Embrace Watson's practical and comfortable style with tapered, relaxed-fit blue jeans. Look for a pair that provides both style and ease of movement. If you can't find tapered jeans, any plain dark blue jeans will work well for the costume. |
| 4 | Cream, wool, crew-neck, Aran sweater | Although not a frequent choice for Watson, a cream Aran sweater adds a cozy and stylish touch to the costume. This wool sweater with a crew neck design complements the overall look. |
| 5 | Brown, brogue, leather shoes | Elevate your costume with a pair of brown leather brogue shoes. These stylish and versatile shoes add a touch of sophistication to the overall look. A fantastic addition to your wardrobe even beyond the costume. |
| 6 | Brown leather belt | Complete your ensemble with a brown leather belt that matches your shoes. This accessory adds the finishing touch and ensures a polished appearance. |
| 7 | Silver cane | Although not a must, to accentuate the character's signature limp, consider incorporating a silver cane into your costume. This detail helps to identify the character and adds a touch of elegance. |
John Watson Overview
John Watson, the loyal partner and friend of the renowned detective Sherlock Holmes, is a character beloved by generations of readers and viewers. With his military background, steadfast demeanor, and distinctive fashion sense, Watson exudes an air of reliability and rugged charm. As a former army doctor, he brings a unique blend of intellect, resourcefulness, and compassion to the duo's investigations. Watson's style is characterized by a practical and no-nonsense approach, reflecting his no-frills personality.
In his attire, Watson often favors a black wool jacket with a Corduroy collar, adding a touch of timeless elegance to his ensemble. His wardrobe also features an array of gingham patterned dress shirts, typically in a combination of white and navy blue, black, or gray. Watson's choice of pants leans towards tapered, relaxed-fit blue jeans, emphasizing comfort and versatility. Completing his look are accessories such as a cream Aran sweater, brown brogue leather shoes, and a brown leather belt.
Check out more TV show costume ideas here.