Step into the enigmatic world of "Stranger Things" with our comprehensive guide on making a Joyce Byers costume. Joyce, portrayed by the talented Winona Ryder, is a resilient and fiercely devoted mother who embarks on a harrowing journey to save her son from the mysterious Upside Down. Known for her unique style and unwavering determination, Joyce Byers has become an emblematic figure in the acclaimed Netflix series. Whether you're captivated by her fearless spirit or inspired by her distinctive fashion sense, this guide will provide you with the tools and insights to recreate Joyce Byers' look, allowing you to embody her strength and unwavering love.
Joyce Byers Costume – Stranger Things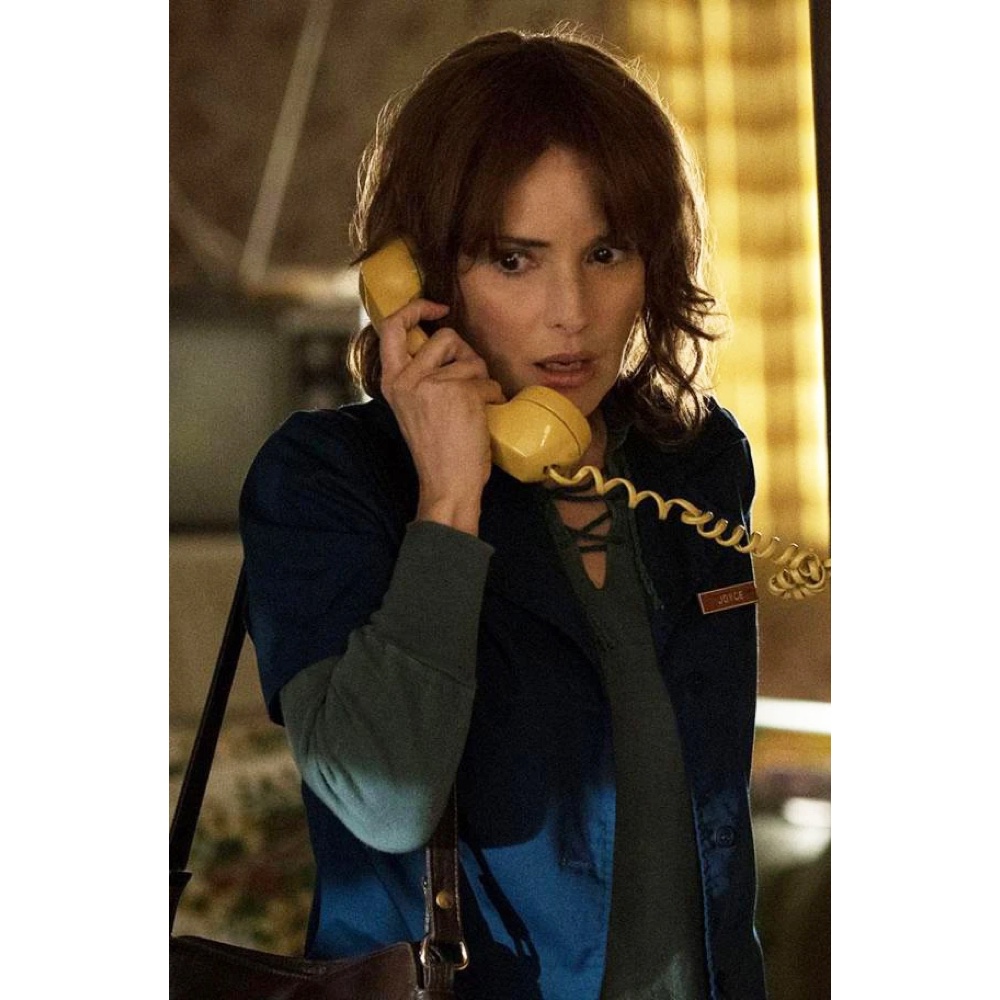 | # | Item | Description |
| --- | --- | --- |
| 1 | Red and White-Striped Shirt | A simple red and white-striped shirt is the perfect foundation for your Joyce Byers costume. Capture her iconic style with this comfortable and versatile piece. |
| 2 | Olive Green Jacket | Add a touch of warmth and ruggedness to your outfit with an olive green jacket, just like the one Joyce often wears. It's both practical and stylish, making it a must-have for any fan. |
| 3 | Boyfriend Jeans | Stay comfortable throughout your Stranger Things adventure with a pair of loose-fitting boyfriend jeans, just like Joyce prefers. These jeans combine style and comfort, making them a fantastic addition to your costume. |
| 4 | Brunette Wig | Complete your transformation into Joyce Byers with a stunning brunette wig. Embrace Joyce's iconic hairstyle and capture her essence with this high-quality wig. |
| 5 | Christmas Light Necklace | Channel the supernatural with a Christmas light necklace, just like the one Joyce uses to communicate with Will. This accessory adds an extra touch of authenticity to your costume. |
| 6 | Axe Prop | Equip yourself for battling the Demogorgon with an axe prop. This realistic accessory will help you feel like a true monster hunter as you bring Joyce's determination to life. |
| 7 | Cardboard | Create your own "alphabet wall" using corrugated cardboard as the base. This essential element of Joyce's character can be easily recreated with this versatile material. |
| 8 | Assorted Acrylic Paint | Bring Joyce's "alphabet wall" to life with a set of assorted acrylic paints. Let your creativity flow as you recreate the iconic symbols and messages on your own cardboard display. |
| 9 | Uniform Costume | If you're looking for a quick and easy costume option, consider Joyce's uniform. This complete costume set allows you to embody Joyce's character effortlessly. |
Joyce Byers Overview
Joyce Byers is a central character in the supernatural drama series "Stranger Things." As a single mother, Joyce faces unimaginable challenges and exhibits unwavering strength in her quest to find her missing son, Will Byers. Portrayed by Winona Ryder, Joyce's character is defined by her resilience, determination, and unyielding love for her children. Her fashion sense reflects a practical yet unique style, often seen wearing simple and comfortable clothes, layered with a touch of quirkiness. Joyce's character is a testament to the power of a mother's love and the lengths she will go to protect her family. By delving into her distinctive fashion choices and capturing her tenacious spirit, you can bring the iconic Joyce Byers to life through a carefully crafted costume that pays homage to her character's strength and resilience. Get ready to embark on a transformative journey as you immerse yourself in the world of Joyce Byers and recreate her memorable style.
Check out more TV show costume ideas here.