Welcome to "Unleash Your Inner Outsider: A Guide to Embodying Jughead Jones Through Fashion." If you're a fan of the enigmatic and unconventional character from the world of Archie Comics, you're about to embark on a sartorial journey to capture the essence of a Jughead Jones costume. In this comprehensive guide, we will delve into the unique style and personality of Jughead, equipping you with the knowledge and inspiration to recreate his iconic look. Get ready to don the beanie, embrace the crown, and immerse yourself in the world of the beloved Riverdale resident.
Jughead Jones Costume – Riverdale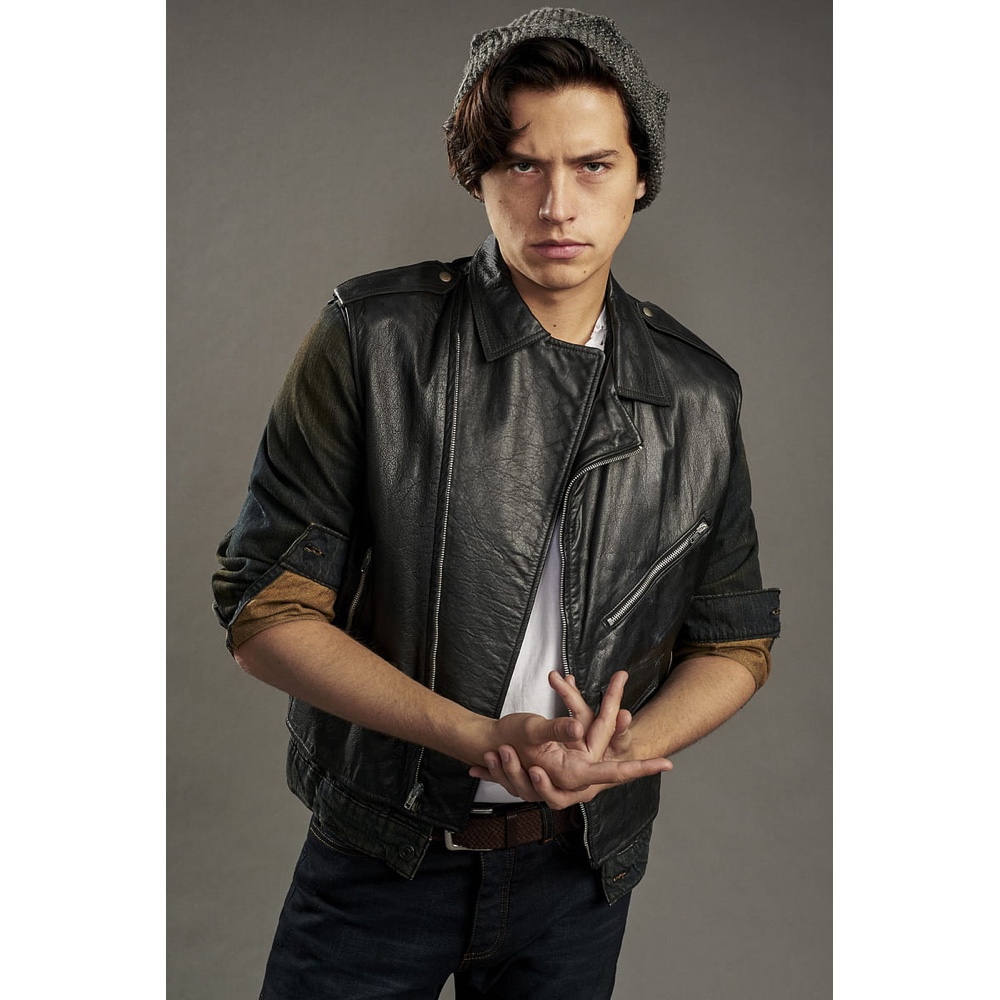 | # | Item | Description |
| --- | --- | --- |
| 1 | Gray beanie hat | Step into Jughead's shoes with the iconic gray beanie hat. Once a crown or whoopie hat, it transformed into a beanie for the small screen adaptation. You can find the hat in the provided link or at any Hot Topic store. Alternatively, you can create your own by modifying a gray beanie hat, cutting and hemming the edges into a zig-zag pattern. |
| 2 | Gray "S" T-shirt | Capture Jughead's unique style with the gray "S" T-shirt. This element is just as iconic as the whoopie hat, and it's essential to complete your costume. You can either iron the distressed "S" onto a plain gray, crew-neck T-shirt or purchase it online to achieve the desired look. |
| 3 | Sherpa lined denim jacket | Add layers to your costume with a sherpa-lined denim jacket, showcasing Jughead's penchant for stylish attire. While a sherpa denim jacket is preferred, a regular denim jacket will also serve the purpose of capturing his fashion sense. |
| 4 | White and blue plaid shirt | Embrace Jughead's laid-back style by tying a white and blue plaid shirt around your waist. Look for a shirt with a Tartan-style plaid pattern to enhance the authenticity of your costume. |
| 5 | Black, slim-fit pants | Achieve Jughead's sleek look with black, slim-fit pants. While slim-fit pants offer authenticity, any black, regular-fit pants will work just fine to complete the costume. |
| 6 | Black leather boots | Step up your fashion game with black leather boots, a footwear choice favored by Jughead. These boots perfectly complement the overall ensemble and add a touch of rugged style to your costume. |
Jughead Jones Overview
Jughead Jones, the brooding and mysterious member of the Archie gang, is a beloved character known for his iconic fashion sense and distinctive personality. With his insatiable appetite for hamburgers, poetic musings, and his signature crown-shaped beanie, Jughead embodies an outsider with a rebellious spirit.
Jughead's fashion choices reflect his nonconformist nature, embracing a relaxed and casual style. He can often be seen in his classic ensemble, consisting of a dark-colored, oversized, and loose-fitting hoodie paired with a t-shirt underneath. Jughead is rarely seen without his signature beanie, which adds a touch of uniqueness to his look.
His color palette tends to revolve around earthy tones, such as blacks, grays, and browns, mirroring his introverted and introspective personality. Jughead's wardrobe showcases a preference for comfortable and practical pieces, including denim jackets, plaid shirts, worn-out jeans, and worn-in sneakers, emphasizing his laid-back and effortless charm.
In addition to his clothing, Jughead's crown symbolizes his distinct identity within the Archie universe. It serves as a powerful representation of his nonconformist spirit, rebellious nature, and unwavering loyalty to his friends.
As we dive deeper into this guide, we will explore the nuances of Jughead Jones' style, offering insights and tips on recreating his effortlessly cool and unconventional look. Get ready to embrace the spirit of the outsider, tap into your own unique style, and become one with the enigmatic Jughead Jones. It's time to put on the beanie, channel your inner outsider, and navigate the world of Riverdale with confidence.
Check out more TV show costume ideas here.