Welcome to "Crafting Melodies and Style: A Guide to Bringing Josie and the Pussycats to Life with a Josie and the Pussycats costume." If you're a fan of the iconic band from Riverdale and aspire to channel their fierce energy and impeccable style, you're in the right place. In this comprehensive guide, we will embark on a musical journey to capture the essence of Josie and the Pussycats through their enchanting costumes. Get ready to unleash your inner rockstar and join us as we break down the steps to recreate the sensational outfits of Josie, Valerie, and Melody.
Josie and the Pussycats Costume – Riverdale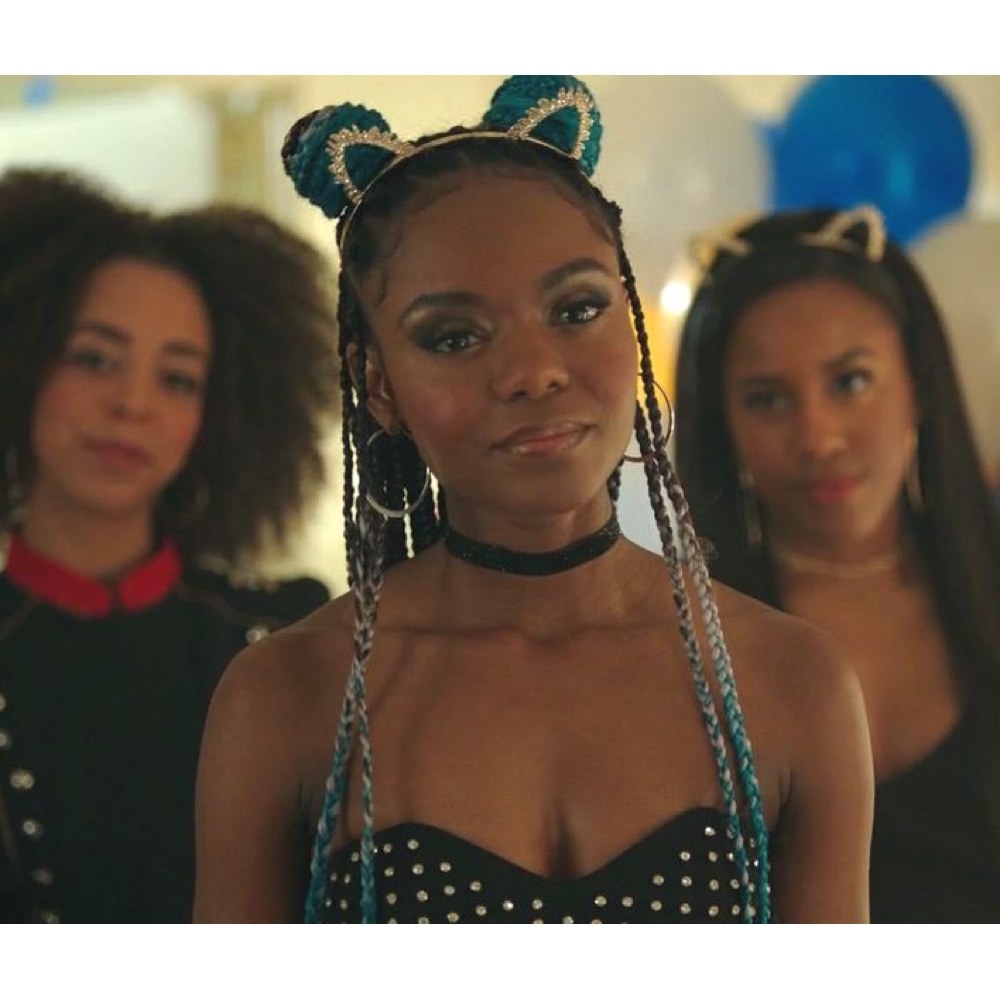 | # | Item | Description |
| --- | --- | --- |
| 1 | Leopard long-sleeve one-piece swimsuit | Elevate your beach style with the captivating leopard long-sleeve one-piece swimsuit, designed to turn heads and make a statement. |
| 2 | Cat-ear headband & tail | Add a touch of feline charm to your costume with the irresistible cat-ear headband and tail, bringing out your inner Pussycat and completing your ensemble. |
| 4 | Animal print high-heels shoes | Step into the spotlight with confidence, wearing these stunning animal print high-heels shoes that perfectly complement your costume and elevate your overall look. |
| 5 | Complete costume | For the ultimate convenience, you can opt for the full costume package, ensuring every element is perfectly coordinated and ready for you to make a memorable entrance. |
| 6 | Fake Guitar | Take your performance to the next level by carrying a fake guitar, adding an element of rockstar charisma to your costume and ensuring you stand out from the crowd. |
Josie and the Pussycats Overview
Josie and the Pussycats are the epitome of girl power, combining talent, confidence, and a unique sense of fashion. Led by the charismatic Josie McCoy, this band of talented musicians takes center stage in the Archie Comics universe, as well as the hit TV series "Riverdale."
Josie McCoy, the lead vocalist and guitarist, exudes an aura of strength and determination. Her style is a blend of rock 'n' roll glamour with a touch of retro inspiration. Josie often opts for bold and vibrant colors, including shades of red, black, and leopard print. Her signature look revolves around a combination of form-fitting jumpsuits, leather jackets, and statement accessories that showcase her fierce personality.
Valerie Brown, the talented bassist and backing vocalist, brings a sense of sophistication to the group. Her fashion choices are a mix of chic and edgy, with an emphasis on tailored pieces and fashionable ensembles. Valerie embraces sleek dresses, high-waisted pants, and stylish blouses, often incorporating pops of color or unique patterns to reflect her vibrant spirit.
Melody Valentine, the energetic drummer, adds a playful touch to the band's style. With her fun-loving personality, Melody embraces a youthful and vibrant wardrobe. She gravitates towards cute dresses, skirts, and tops adorned with whimsical prints, as well as colorful accessories that showcase her joyful nature.
Together, Josie, Valerie, and Melody create a harmonious blend of styles that exemplify the spirit of Josie and the Pussycats. Their costumes serve as a visual representation of their musical prowess and individual personalities, capturing the essence of their characters and the energetic world they inhabit.
As we embark on this journey to bring Josie and the Pussycats to life, get ready to embrace the power of music and style. From glamorous jumpsuits to tailored ensembles and playful prints, we will guide you through the process of recreating the sensational costumes of Josie, Valerie, and Melody. It's time to tune your instruments, unleash your inner rockstar, and step into the world of Josie and the Pussycats.
Check out more TV show costume ideas here.