Prepare to step into the ring with our comprehensive guide on creating a larger-than-life King Hippo costume! King Hippo, the formidable opponent from the world of video games, has made a lasting impression with his imposing presence and memorable battles. If you've ever wanted to embody this iconic character known for his strength and tenacity, you're in for an epic journey. In this guide, we'll take you through the steps to craft an extraordinary King Hippo costume that captures all the power and personality of this larger-than-life figure. So, tighten your boxing gloves, don your crown, and let's embark on this thrilling quest to become King Hippo!
King Hippo Costume – Punch Out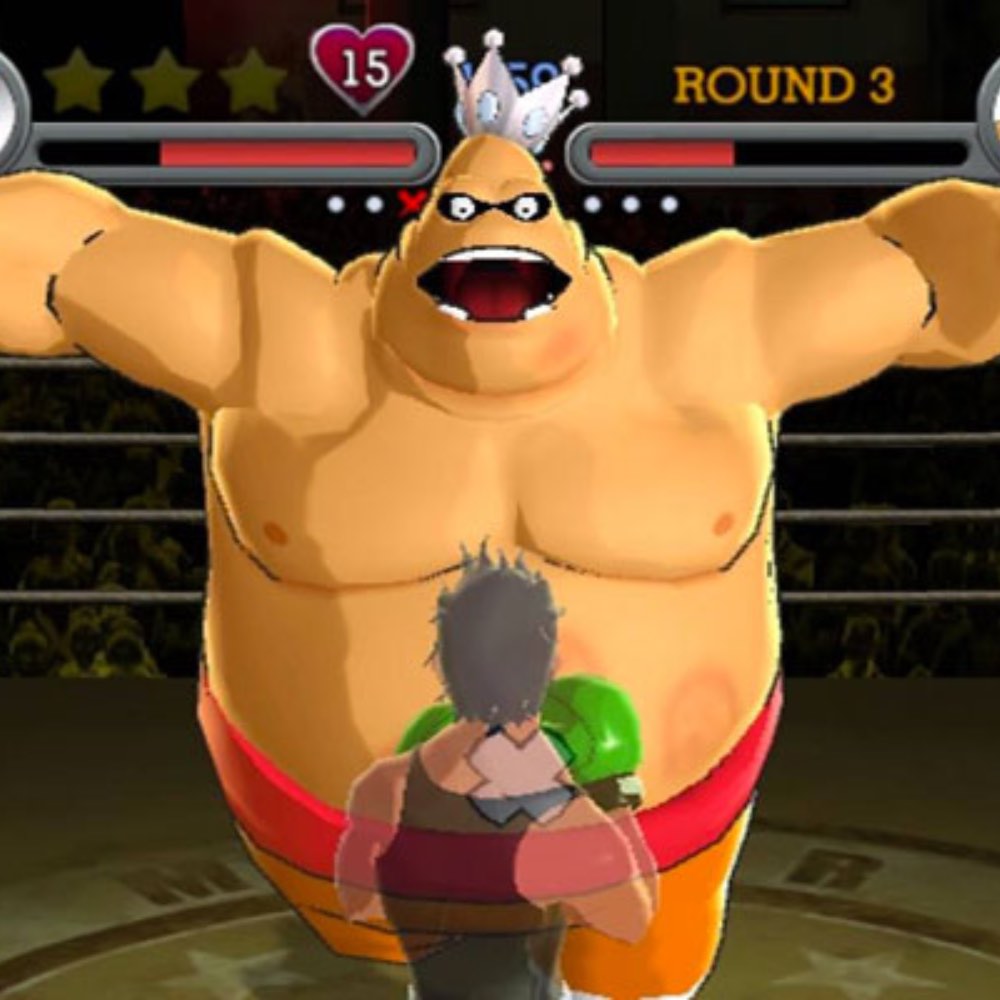 | | |
| --- | --- |
| Gold Crown | The gold crown is a symbol of King Hippo's self-proclaimed royalty and arrogance. It adds an element of regality to the costume and highlights the character's confident personality. |
| Everlast Boxing Gloves in Pink | King Hippo is known for his boxing prowess, and the pink boxing gloves represent his combat skills. They emphasize his identity as a formidable opponent in the boxing ring. |
| Athletic Shorts in Orange with White Trim | King Hippo's distinctive orange athletic shorts with white trim are an integral part of his outfit. They reflect his athletic background and add authenticity to the costume. |
| Hi-Top Boxing Boots in Black | The black hi-top boxing boots are suitable footwear for a boxer like King Hippo. They complete the character's athletic look and ensure that your costume is true to the character's appearance. |
| 3M Micropore White Paper Tape | The white paper tape serves as a vital prop to mimic the tape that King Hippo has over his belly button, which is his weakness in the game. It adds a humorous and recognizable element to the costume. |
| Wilson Eye-Black Paint | King Hippo is often depicted with eye-black paint under his eyes, adding to his tough and intimidating appearance. The eye-black paint helps you replicate this characteristic facial feature. |
King Hippo Overview
King Hippo is a character originating from the classic video game series "Punch-Out!!" and has made appearances in various iterations of the game. Here's a brief overview of the character:
1. Imposing Boxer: King Hippo is a massive and imposing boxer known for his immense size and strength. He is one of the toughest opponents faced by Little Mac in the boxing ring.
2. Distinctive Appearance: King Hippo's appearance is characterized by his rotund figure, wearing only a pair of blue shorts, a crown, and a tape over his belly button. His distinctive look sets him apart as a memorable character.
3. Crown and Personality: He sports a crown on his head, adding an element of regality to his otherwise brash and brutish demeanor. His confident and arrogant personality makes him a memorable villain.
4. Weakness and Strategy: In the game, King Hippo has a unique weakness: his bandage-covered belly. To defeat him, players must target his belly button when he drops his guard, exposing his vulnerability.
5. Tenacious Fighter: Despite his weakness, King Hippo is a tenacious and relentless fighter who uses his size and strength to overpower opponents, making him a formidable adversary.
6. Iconic Foe: King Hippo has become an iconic foe in the "Punch-Out!!" series, known for his challenging battles and memorable appearance.
As you embark on creating your King Hippo costume, it's crucial to capture the character's imposing presence, distinctive appearance, and memorable personality. With the right costume elements and a dose of King Hippo's confidence, you'll become the embodiment of this larger-than-life boxer, ready to step into the ring and take on all challengers!
Check out more Punch Out costume ideas.