Get ready to channel the wisdom and charisma of a boxing legend with our comprehensive guide on creating an authentic Doc Louis costume! Doc Louis, the esteemed trainer and mentor from the world of video games, is known for his unwavering support and sage advice. If you've ever admired his mentorship and wanted to embody his iconic character, you're in for a heartwarming journey. In this guide, we'll walk you through the steps to craft an impressive Doc Louis costume that captures all the warmth and wisdom of this beloved figure. So, don your gloves, embrace the training spirit, and let's pay tribute to the legendary Doc Louis!
Doc Louis Costume – Punch Out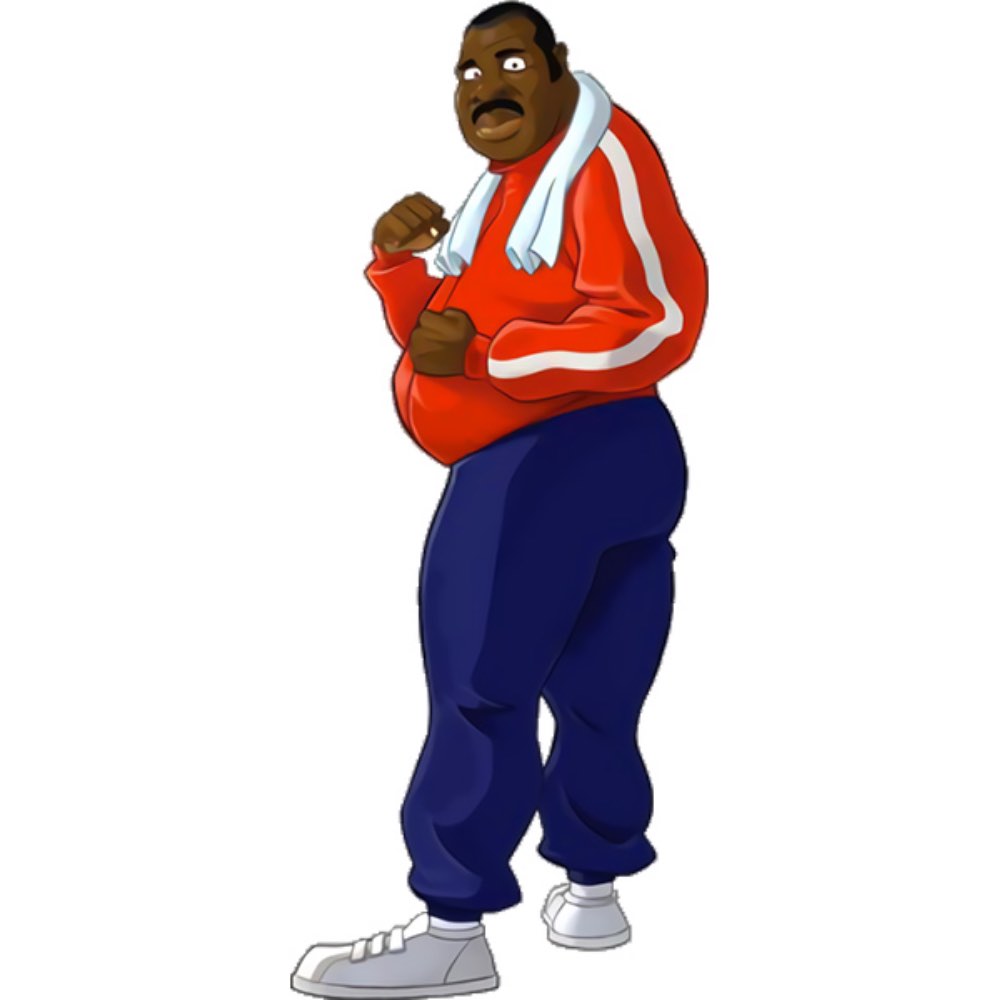 | | |
| --- | --- |
| White T Shirt | The white T-shirt is a foundational piece of Doc Louis's outfit. It represents his simple and practical style, reflecting his focus on training and boxing. It serves as the base layer for the costume. |
| Retro Red Track Jacket | Doc Louis is frequently depicted wearing a red track jacket, which adds an element of nostalgia to his appearance. It is a recognizable and iconic part of his outfit, symbolizing his enduring mentorship. |
| Blue Sweat Pants | The blue sweat pants complete Doc Louis's casual and comfortable attire. They are characteristic of his everyday look and reflect his down-to-earth personality. |
| Workout Towel | Doc Louis is often seen with a workout towel draped around his neck. It emphasizes his dedication to training and adds authenticity to the costume. |
| White Athletic Sneakers | White athletic sneakers are suitable footwear for Doc Louis, as they are practical and comfortable for training sessions. They complete the character's relaxed yet sporty style. |
Doc Louis Overview
Doc Louis is a character from the "Punch-Out!!" video game series and serves as Little Mac's trainer and mentor. Here's a brief overview of the character:
1. Beloved Mentor: Doc Louis is renowned as Little Mac's trainer and mentor, guiding the young boxer through his challenging boxing career. He's known for his unwavering support and encouragement.
2. Warm and Wise: Doc Louis exudes warmth, wisdom, and positivity. His calm and collected demeanor make him a beloved character in the game.
3. Iconic Attire: He typically wears a brown leather jacket, a white undershirt, blue jeans, and a pair of white sneakers, which contribute to his recognizable appearance.
4. Training Philosophy: Doc Louis imparts boxing wisdom to Little Mac throughout the game, emphasizing the importance of training, perseverance, and staying true to oneself.
5. Memorable Quotes: The character is known for his memorable quotes, including his famous line, "Join the Nintendo Fun Club today, Mac!" These quotes add charm and nostalgia to the character.
6. Cornerman in the Ring: During Little Mac's matches, Doc Louis serves as his cornerman, providing advice and encouragement to help him succeed in the boxing ring.
7. Positive Influence: Doc Louis serves as a positive influence and a source of motivation for players and the game's protagonist, teaching important life lessons beyond boxing.
As you embark on creating your Doc Louis costume, it's essential to capture the character's warm and wise personality, as well as his iconic appearance. With the right costume elements and a heart full of mentorship spirit, you'll become the embodiment of Doc Louis and pay homage to this legendary trainer from the "Punch-Out!!" series.
Check out more Punch Out costume ideas.