Welcome to our complete, easy to follow guide on creating a King Triton costume that will have you ruling the depths of the sea with authority and grandeur! If you've ever aspired to step into the role of the mighty and benevolent ruler from Disney's "The Little Mermaid," then you're about to embark on a royal journey. In this comprehensive guide, we'll guide you through the step-by-step process of becoming the formidable King Triton, ensuring you capture the essence of this iconic character for cosplay, costume events, or any occasion that calls for the presence of a benevolent sea king.
King Triton Costume – The Little Mermaid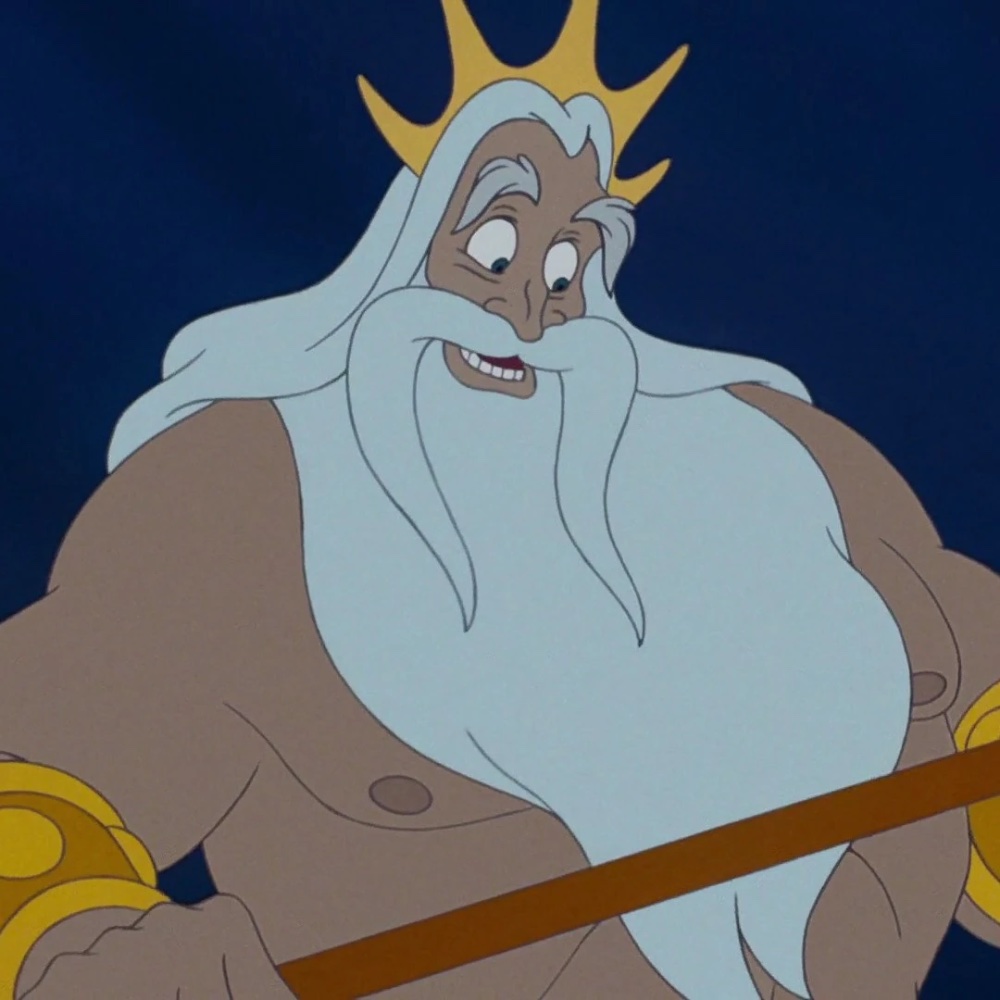 | # | Item | Description |
| --- | --- | --- |
| 1 | Blue Mermaid Leggings | Transform into a mermaid with these stunning blue scale printed leggings or tights. They create a mesmerizing mermaid tail illusion that allows you to move with ease. If you prefer an alternative, consider a beautiful blue maxi skirt. |
| 2 | Long White Beard and Wig | Complete your look with a long, flowing white beard and wig, perfect for an authentic costume transformation. |
| 3 | Muscle Man Shirt | If you're not as muscular or prefer not to go shirtless, this muscle man shirt is an excellent alternative to showcase your King Triton look. |
| 4 | Gold Crown | No king is complete without a crown. Get a magnificent golden crown costume that resembles King Triton's majestic headpiece. |
| 5 | Gold Armbands | Adorn yourself with a pair of faux gold armbands or gauntlets. If you can't find them in gold, you can always purchase gold spray paint to customize them. |
| 6 | Gold Trident | Enhance your King Triton look with a magnificent golden trident prop. |
| 7 | Mermaid Printed Sneakers | Complete your ensemble with a pair of enchanting scale printed sneakers that match the color of your leggings. |
| 8 | Action Figure Set | If you're a fan of "The Little Mermaid," consider collecting these adorable action figures as a delightful addition to your collection! |
King Triton Overview
King Triton is a character from Disney's classic animated film "The Little Mermaid." He is the wise and powerful ruler of the underwater kingdom of Atlantica and the father of Ariel and her sisters. Here are some key traits and features that define the majestic character of King Triton:
1. Majestic Appearance: King Triton is depicted as a towering, muscular merman with flowing white hair and a long, regal beard. He is adorned with a golden crown and a trident, symbolizing his royal authority and control over the seas.
2. Protective Father: King Triton is deeply devoted to his daughters, particularly Ariel, and is overprotective of them due to his fear of the human world. His concern for their safety drives much of the conflict in the story.
3. Benevolent Ruler: Despite his initial apprehension about humans, King Triton is ultimately a caring and benevolent ruler who wants what is best for his kingdom and his family.
4. Growth and Redemption: King Triton undergoes a character arc in the film, evolving from a stern and overprotective father to a more understanding and accepting parent who supports Ariel's dreams.
5. Musical Presence: King Triton's presence is often accompanied by majestic musical compositions that emphasize his regal authority and fatherly love.
As you embark on the regal journey of creating your own King Triton costume, remember these defining characteristics that make King Triton a commanding and beloved character in "The Little Mermaid." With a sense of nobility and a deep connection to the sea, you'll soon be ready to rule the underwater kingdom with the benevolence and majesty befitting a true sea monarch!
Check out more The Little Mermaid costume ideas here.