Get ready to step into the world of Super Mario as we guide you through the process of creating your very own Foreman Spike costume! If you've ever been intrigued by the mischievous and industrious character known for his antics in the Mario universe, you're in for an exciting journey. Whether you're gearing up for a cosplay event, a costume party, or simply want to pay tribute to this unique character, this guide will lead you through each step to bring Foreman Spike to life.
Foreman Spike Costume – Super Mario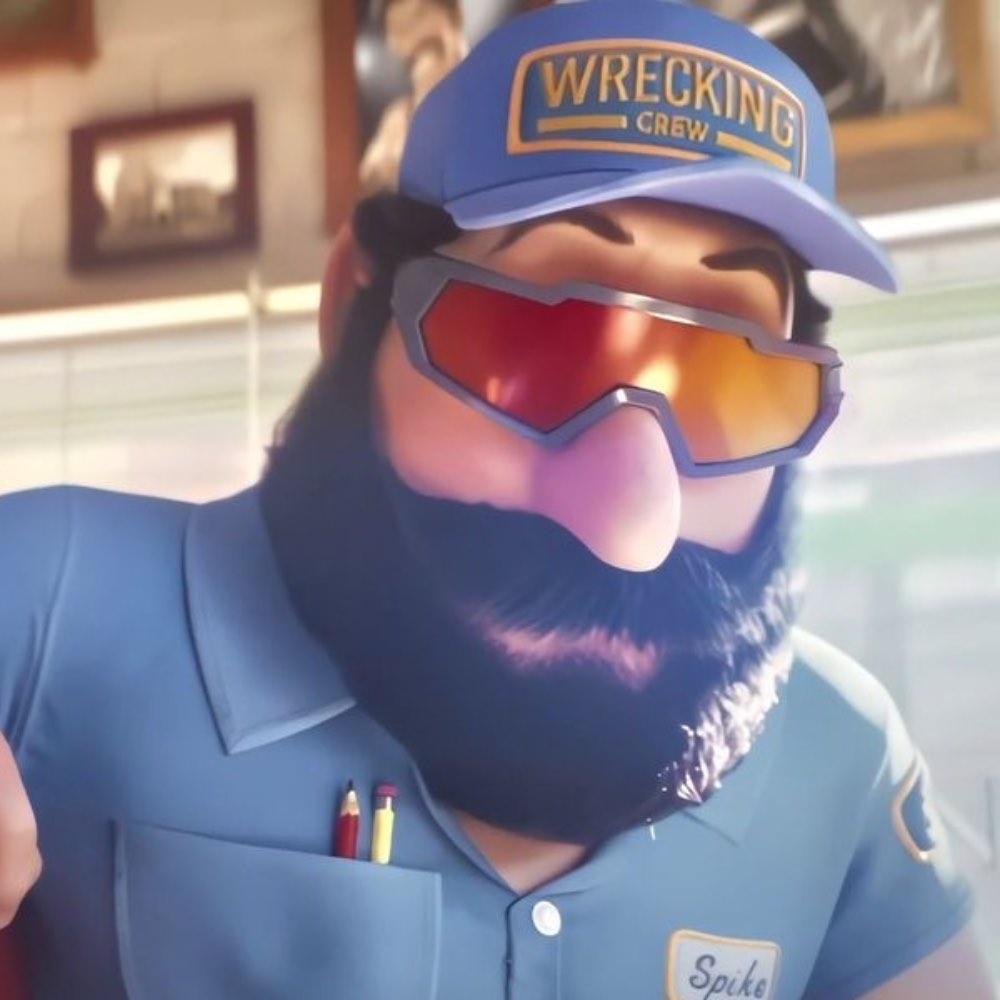 | | |
| --- | --- |
| Red Pencil | The red pencil is a nod to Foreman Spike's role as a foreman, symbolizing his authority and responsibility on the construction site. |
| No. 2 Pencil | A No. 2 pencil adds a realistic touch to the costume, as it is a common tool used in construction and blueprints. |
| Blue Work Pants | Blue work pants are a key component of Foreman Spike's outfit, reflecting his role as a construction foreman and his distinctive attire. |
| Lighter Blue Work Shirt | The lighter blue work shirt complements the work pants, completing the character's signature outfit. |
| Tan Work Boots | Tan work boots are a practical and essential part of a construction worker's attire, adding authenticity to the costume. |
| Light Blue Baseball Cap | The light blue baseball cap is an iconic part of Foreman Spike's look, with its distinctive color and style. |
| Yellow Fabric Paint | Yellow fabric paint is used to add details to the baseball cap, creating the character's logo. |
| Color Border Name Tags | These name tags are reminiscent of the ones typically worn by employees on construction sites, adding a playful and thematic element to the costume. |
| Sharpie Marker Set | Sharpie markers are used to create fine details on the name tags, enhancing their authenticity. |
| Polarized Sports Sunglasses | These sunglasses capture the cool and confident demeanor of Foreman Spike, adding an extra layer of character to the costume. |
| Gold Chain Necklace | The gold chain necklace represents a fashionable touch often seen in Foreman Spike's character design, reflecting his unique style. |
| Gold Watch | A gold watch is another accessory that adds flair to the costume and complements the character's look. |
| Black Beard | A black beard is essential to replicate Foreman Spike's facial hair, adding the finishing touch to the costume and capturing his distinctive appearance. |
Foreman Spike Overview
Foreman Spike is a character from the Super Mario series who stands out for his unique role and appearance. Here's a brief overview of the character:
1. Mischief in the Construction Site: Foreman Spike is known for his appearances in games like "Wrecking Crew" and "Wrecking Crew '98." In these games, he serves as an antagonist who tries to disrupt Mario's construction projects.
2. Hard Hat and Overalls: Foreman Spike's distinctive outfit includes a hard hat, blue overalls, and a yellow shirt, reflecting his role as a construction foreman. His outfit sets him apart from other Mario characters.
3. Competing with Mario: Foreman Spike often competes with Mario in construction-related challenges, creating a dynamic rivalry that adds an extra layer of excitement to the games.
4. Mischievous Nature: Despite his role as an antagonist, Foreman Spike is known for his playful and mischievous nature. His attempts to thwart Mario's progress are often lighthearted and entertaining.
5. Lesser-Known Character: While not as widely recognized as some other Mario characters, Foreman Spike has left a unique mark on the franchise, making him a memorable figure in Mario's adventures.
Creating a Foreman Spike costume allows you to embody the mischievous and distinctive character, bringing his playful spirit to life. Whether you're dressing up for a convention, a costume party, or simply to celebrate the world of Super Mario, this guide will help you craft an authentic Foreman Spike costume that captures the essence of this unique character. So, without further ado, let's embark on the journey of creating your very own Foreman Spike costume!
Check out more Mario costume ideas here.