Welcome to the ultimate guide for creating a stunning Kingsman costume! Whether you're a fan of the iconic spy movies or simply looking to embody the suave and sophisticated style of the Kingsman agents, this guide will provide you with all the essential tips and recommendations to bring your Kingsman costume to life. From impeccable tailored suits to refined accessories, get ready to step into the world of espionage with confidence and charm.
Kingsman Costume – Kingsman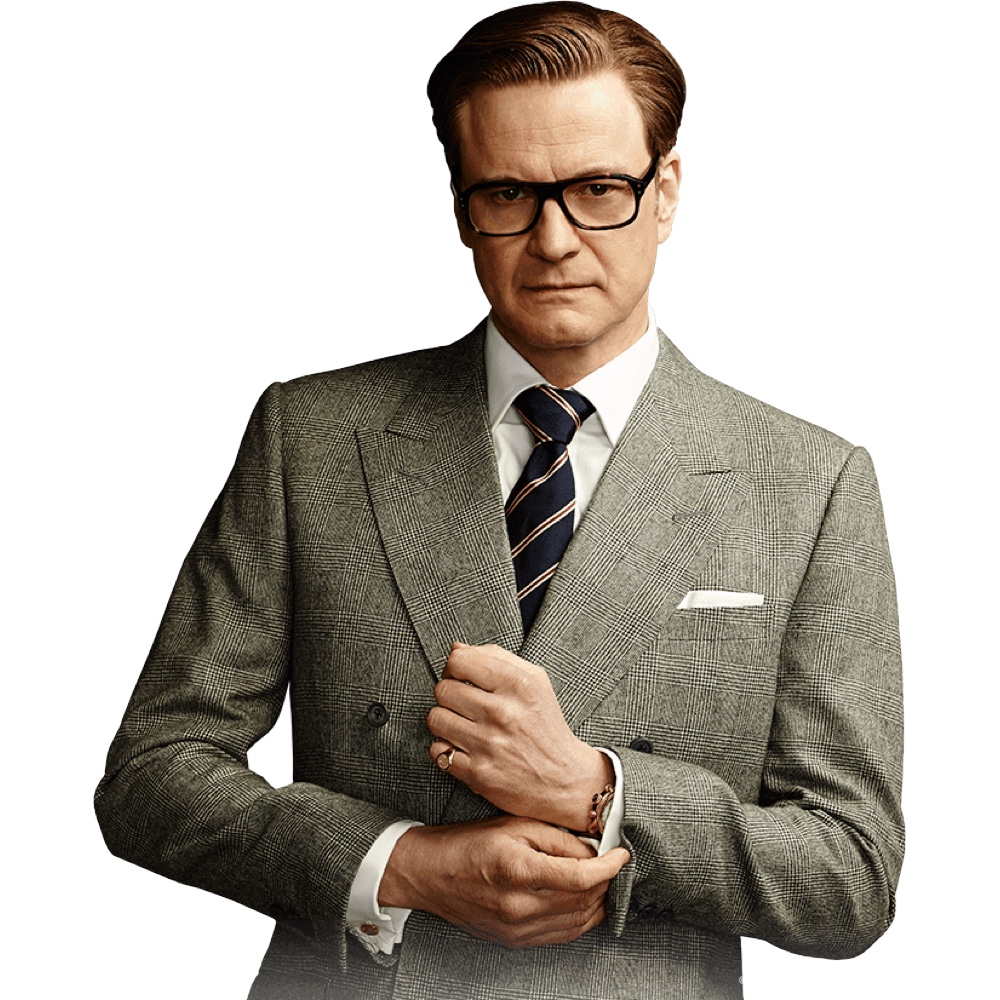 | # | Item | Description |
| --- | --- | --- |
| 1 | White Dress Shirt | Elevate your ensemble with a pristine white dress shirt, a cornerstone of your impeccable style beneath the vibrant orange blazer. |
| 2 | Orange Blazer with Black Lapels | Indulge in sartorial flamboyance by adorning yourself with an audacious orange blazer, accentuated by sophisticated black lapels that command attention in any setting. |
| 3 | Black Slacks | Complement your blazer with a pair of timeless black slacks, embodying a classic elegance that effortlessly pairs with the vibrant top. |
| 4 | Black Oxfords | Step with sophistication and grace in a timeless pair of black Oxfords, exemplifying refined style and impeccable taste. |
| 5 | Black Bow Tie | Add the finishing touch to your formal attire with a sleek black bow tie, epitomizing elegance and completing the ensemble. |
| 6 | Black Rimmed Glasses | Embrace the discreet allure of secret agents with a pair of black-rimmed glasses, evoking an air of mystery and intellect. |
| 7 | Brown Leather Watch | Complete your ensemble with a suave brown leather watch, a subtle yet distinguished accessory that enhances your Kingsman persona. |
| 8 | Black Gun | Equip yourself with the tools of a true operative, mastering the art of weaponry as an essential skill for covert missions. |
| 9 | Black Umbrella | Embrace the dual purpose of a sleek black umbrella, serving as both a stylish accessory and a discreet weapon, just like Eggsy and Galahad. |
Kingsman Overview
The Kingsman character represents the epitome of style, elegance, and secret service excellence. Inspired by the acclaimed Kingsman film series, these British intelligence agents are known for their impeccable fashion sense and exceptional combat skills. With a signature blend of traditional tailoring and modern sophistication, the Kingsman exudes a refined and debonair aura. From dapper suits and polished shoes to stylish accessories and sleek gadgets, every aspect of their attire reflects their status as elite operatives. By recreating the Kingsman's distinctive look, you can embody the sophistication and poise of these extraordinary agents, making a grand entrance at any event or costume party.
Check out more movie costume ideas here.