Are you a fan of the hit medical drama series "Grey's Anatomy"? Do you admire the strength, resilience, and compassion of Dr. Meredith Grey, portrayed by the talented Ellen Pompeo? If you've ever dreamed of stepping into the shoes of this iconic character, then you're in the right place. In this guide, we'll take you through the steps of creating a remarkable Meredith Grey costume that captures the essence of this beloved character. From her signature scrubs to her confident demeanor, we'll help you bring the spirit of Grey Sloan Memorial Hospital to life in your own unique way.
Meredith Grey Costume – Grey's Anatomy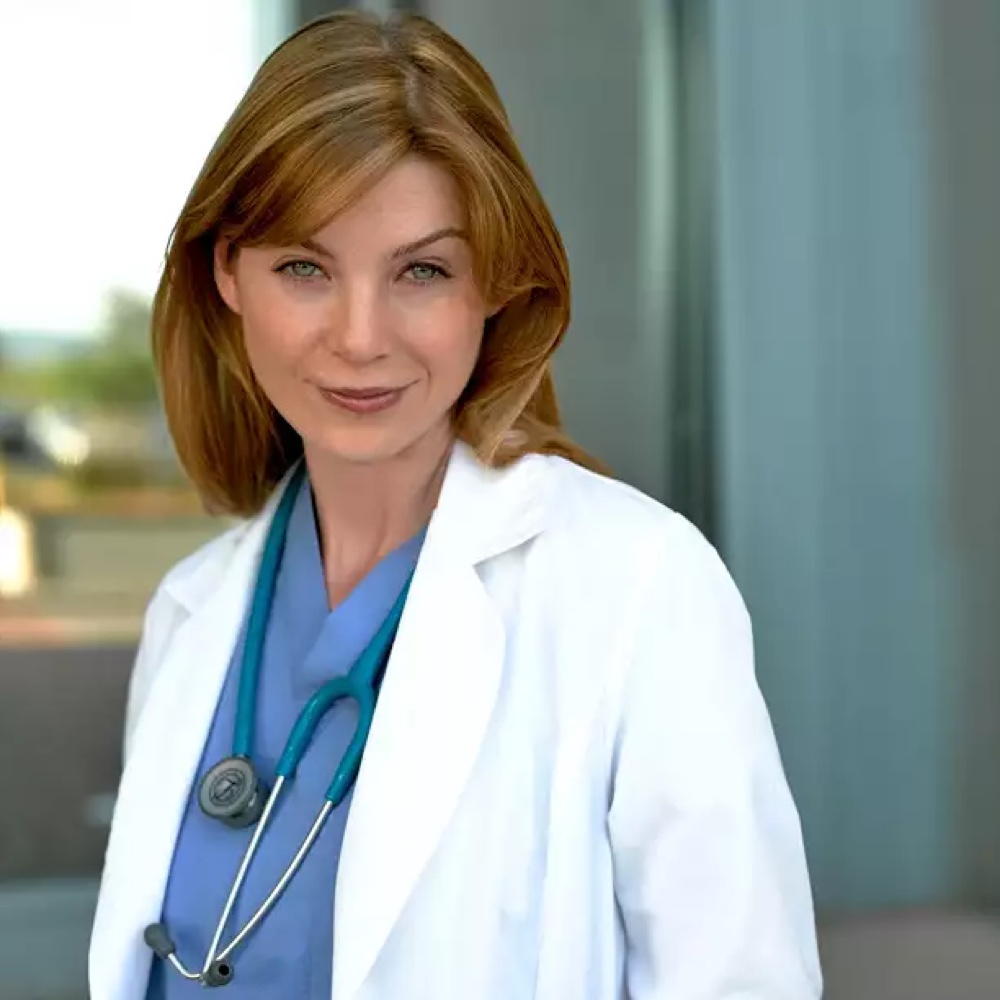 | # | Item | Description |
| --- | --- | --- |
| 1 | Light Blue Scrub Top | Step into the world of medical professionals with this comfortable and practical light blue scrub top. Ideal for healthcare practitioners, this scrub top ensures you stay at ease and focused during your demanding shifts. Designed to provide maximum mobility and breathability, it allows you to attend to your patients with care and professionalism. Whether you're working in the operating room or going about your rounds, this scrub top will be your faithful companion throughout your medical journey. Don't forget to pair it with matching scrub pants for a complete and polished look. |
| 2 | Light Blue Scrub Pants | Complete your medical ensemble with these light blue scrub pants, ensuring comfort and style as you carry out your duties in the healthcare field. Crafted from high-quality fabric, these scrub pants offer a perfect fit and ample storage for your essentials. Designed for healthcare professionals, they allow you to focus on your patients without any distractions. Whether you're performing surgery or making your rounds, these scrub pants will provide the mobility and flexibility you need to excel in your medical practice. Pair them with a matching scrub top for a polished and professional appearance. |
| 3 | Light Blue Scrub Cap | For medical professionals stepping into the surgery room, this light blue scrub cap is a must-have accessory. Not only does it keep your hair neatly tucked away, but it also adds a touch of professionalism to your attire. The unisex design ensures a comfortable and secure fit, making it the perfect addition to your medical wardrobe. Whether you're in surgery or conducting examinations, this scrub cap will keep you looking and feeling your best, allowing you to focus on providing top-notch care to your patients. |
| 4 | White Doctor's Coat | Exude the aura of authority and expertise with this pristine white doctor's coat. A symbol of your dedication to medicine and patient care, this coat is a staple in any medical professional's wardrobe. Wear it proudly as you make your rounds and attend to your patients, exuding confidence and competence with every step. The clean and crisp appearance of the doctor's coat complements your professional demeanor, making it a vital part of your medical attire. Carry out your responsibilities with pride, just like the seasoned doctors at Grey Sloan Memorial Hospital. |
| 5 | Grey Sloan Memorial Hospital ID | Don't forget your hospital ID, the hallmark of your affiliation with Grey Sloan Memorial Hospital. This ID not only grants you access to restricted areas but also symbolizes your commitment to the medical profession. Wear it with pride as you navigate the corridors of the hospital, providing care and compassion to your patients. As a member of the Grey Sloan team, you carry the legacy of esteemed doctors, including Callie Torres. Channel her determination and expertise as you fulfill your duties, leaving a positive impact on the lives of those you serve. |
| 6 | White Shoes | Complete your medical attire with these comfortable and stylish white shoes. As you go about your rounds, these shoes provide the support and comfort you need to stay on your feet all day. Their classic design complements any medical outfit, making them a versatile and practical choice for healthcare professionals. Whether you're in the emergency room or attending to patients in the clinic, these white shoes will keep you looking and feeling your best, just like the esteemed doctors at Grey Sloan Memorial Hospital. Step into the shoes of dedicated medical professionals, and let your footwear reflect your commitment to the well-being of your patients. |
Meredith Grey Overview
Dr. Meredith Grey, known simply as "Meredith" to her friends and colleagues, is the heart and soul of "Grey's Anatomy." As a talented surgeon and the daughter of the renowned Ellis Grey, she carries the weight of her mother's legacy while forging her path in the medical field. Meredith is intelligent, fiercely independent, and unafraid to face the challenges that come her way. Throughout the series, she navigates the complexities of her personal and professional life, demonstrating unwavering dedication to her patients and the pursuit of excellence in medicine.
Meredith's character is defined by her resilience in the face of adversity and her ability to form deep connections with those around her. Her iconic look typically involves light blue scrubs, symbolizing her commitment to her career as a surgeon. Whether she's performing complex surgeries in the operating room or offering heartfelt advice to her fellow doctors, Meredith's presence leaves a lasting impact on everyone she encounters.
By embodying Meredith Grey in your costume, you'll not only pay tribute to a beloved character but also celebrate the strength and compassion that define her. Get ready to step into the shoes of a dedicated surgeon and experience the captivating world of Grey Sloan Memorial Hospital as you bring this remarkable character to life.
Check out more TV show costume ideas here.