Welcome to our thrilling guide on crafting a spectacular Lagoona Blue costume! Lagoona Blue is an iconic character from the fascinating world of Monster High, known for her vibrant personality and aquatic allure. As the resident sea monster, Lagoona captures the essence of underwater enchantment with her unique style and captivating charm. In this guide, we will take you on a journey through the creation of a dazzling Lagoona Blue costume, allowing you to immerse yourself in the depths of creativity and bring this extraordinary character to life. Whether you're preparing for a cosplay event, costume party, or simply want to pay homage to this beloved Monster High character, this guide will provide you with the inspiration and step-by-step instructions to craft a truly remarkable Lagoona Blue ensemble.
Lagoona Blue Costume – Monster High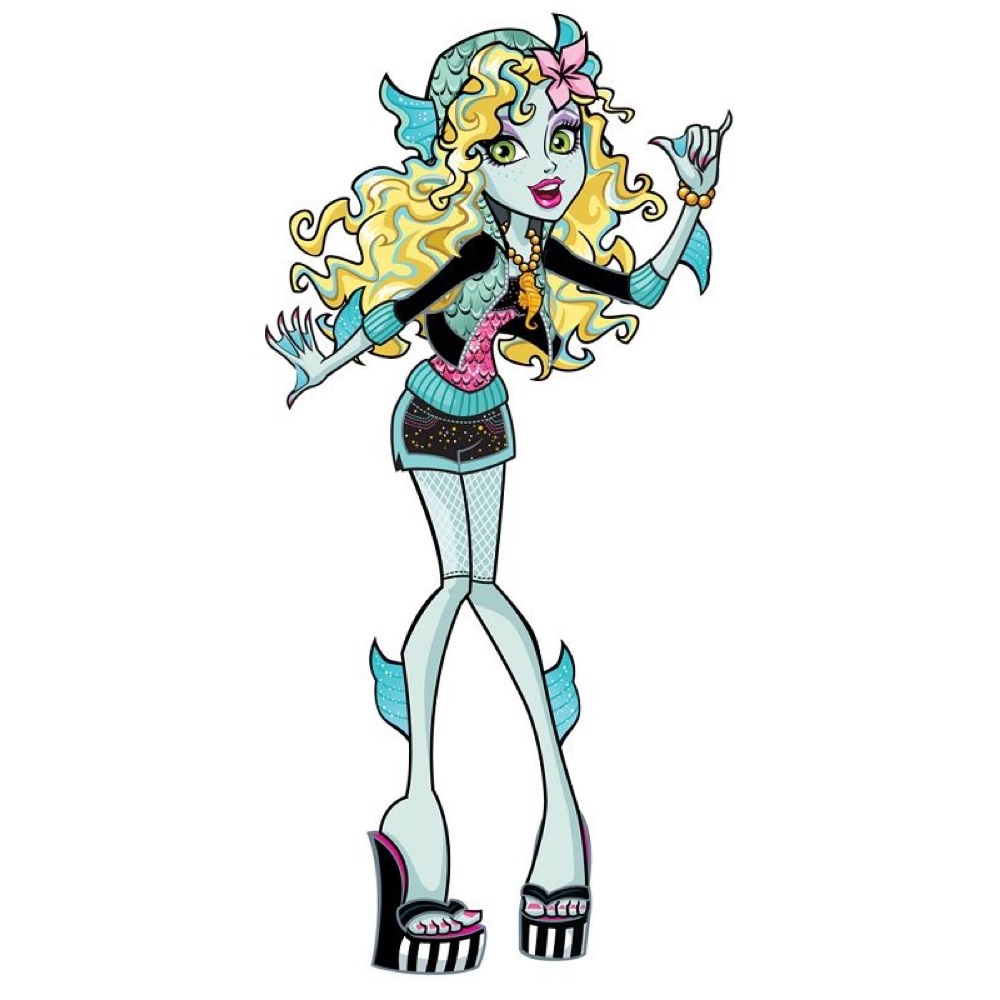 | # | Item | Description |
| --- | --- | --- |
| 1 | Pink Sequin Top | Elevate your style with a touch of shimmer and glamour by opting for this dazzling pink sequin top, offering an alternative to Lagoona's scaly apparel. |
| 2 | Black Leather Jacket | Enhance your fashion statement with a hint of edginess by embracing this cropped black leather jacket, serving as a suitable substitute for Lagoona's own jacket. |
| 3 | Black Pencil Mini Skirt | Craft a chic and stylish Lagoona-inspired ensemble by opting for this black pencil mini skirt, effortlessly capturing her essence. |
| 4 | Black Fishnet Stockings | Embrace a touch of Lagoona's flair by adorning a pair of black fishnet stockings, adding a hint of allure and charm to your outfit. |
| 5 | Zebra-Print Platforms | Complete your casual-chic look with these stunning zebra-print platforms, perfectly complementing Lagoona's effortless style. |
| 6 | Lagoona Blue Wig | Transform your appearance with this striking Lagoona Blue wig, allowing you to embody her unique and captivating hairstyle. |
| 7 | Mint Green Body Paint | Embrace the aquatic charm of Lagoona by enveloping your skin in mesmerizing mint green body paint, adding a touch of enchantment to your look. |
| 8 | Blue Circle Bag | Replace the concept of carrying a fishbowl with this stylish blue circle bag, providing a fashionable and practical alternative for your belongings. |
| 9 | Gold Seahorse Necklace | Adorn yourself with a stunning gold seahorse necklace, capturing the essence of Lagoona's love for marine-inspired accessories. |
| 10 | Full Costume Set | Opt for convenience without compromising on style by choosing this comprehensive Lagoona Blue costume set, perfect for those who prefer a hassle-free costume solution. |
Lagoona Blue Overview
Lagoona Blue is an enchanting character from Monster High, embodying the allure and mystery of the deep sea. As the daughter of the Sea Monster, Lagoona has a striking appearance with oceanic features that captivate the imagination. Her distinctive aquamarine skin, cascading blue hair, and sea-themed accessories reflect her deep connection to the underwater world. Lagoona's style encompasses a fusion of nautical elements, vibrant colors, and a touch of surf culture, showcasing her love for the ocean and its inhabitants. Her outfits often incorporate seashells, scales, and aquatic motifs, evoking a sense of whimsy and adventure. With her bubbly personality and caring nature, Lagoona serves as a reminder of the importance of preserving and respecting our marine ecosystems. By following our guide, you will embark on an exciting journey to create a magnificent Lagoona Blue costume that captures her aquatic charm and allows you to unleash your creativity. So, get ready to dive into this thrilling endeavor and bring Lagoona Blue to life in all her marvelous splendor!
Check out more movie costume ideas here.