Welcome to our comprehensive guide on creating an exquisite Liz Taylor costume from the captivating world of American Horror Story. If you're a fan of this iconic character portrayed by Denis O'Hare, get ready to delve into the glamour, elegance, and strength that define Liz Taylor. In this guide, we'll take you through the steps of crafting a costume that captures the essence of Liz Taylor's unique style, allowing you to channel her confidence and allure. So, let's embark on a journey of transformation and embrace the beauty of Liz Taylor's character through a remarkable costume.
Liz Taylor Costume – American Horror Story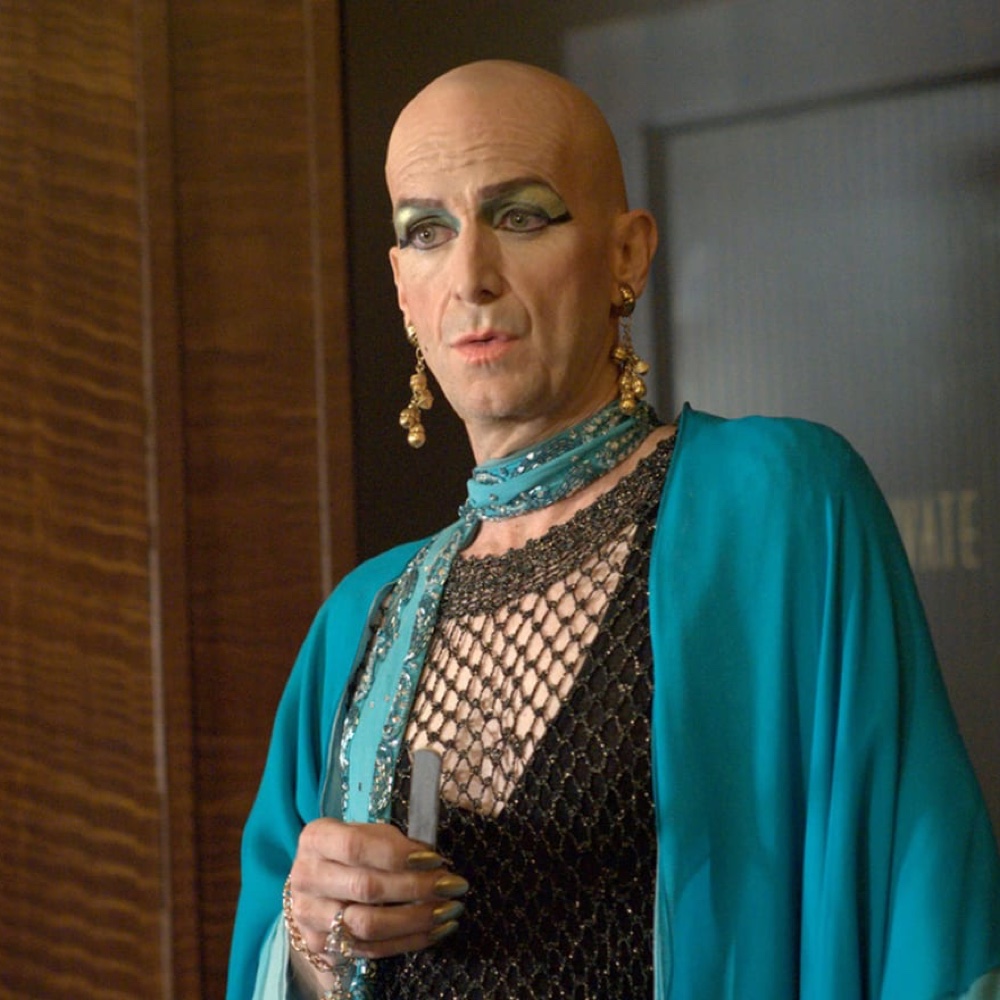 | # | Item | Description |
| --- | --- | --- |
| 1 | Shiny Black Gown | Step into the spotlight with an exquisite, shimmering black gown that will make you the center of attention. The intricate sequin details add a touch of glamour and elegance, ensuring you stand out in every crowd. Get ready to dazzle and captivate with this mesmerizing piece. |
| 2 | Mesh Top | Elevate your ensemble with a seductive mesh top that adds an alluring touch to your attire. Emulate Liz's iconic gown detail and exude confidence and sophistication. The sheer fabric creates a delicate and enchanting aesthetic, making heads turn wherever you go. |
| 3 | Neck Scarf | Add a pop of color and elegance to your ensemble with a stunning teal neck scarf. This accessory effortlessly complements your gown, creating a cohesive and fashionable look. Embrace the sophistication and grace of Liz's style with this exquisite scarf. |
| 4 | Teal Scarf | Wrap yourself in luxury and warmth with a thicker teal scarf that elegantly drapes over your shoulder. This accessory not only adds a touch of sophistication to your outfit but also keeps you cozy and stylish throughout the night. Embrace comfort and style with this exquisite scarf. |
| 5 | Dangling Earrings | Accentuate your look with a pair of stunning dangling earrings, just like Liz adores. These earrings add a touch of glamour and playfulness to your overall appearance, catching the light as you move and captivating everyone's attention. Shine bright with these dazzling accessories. |
| 6 | Eyeshadow | Complete your transformation with the perfect eyeshadow palette that matches the color scheme of your ensemble. Enhance your eyes and create a mesmerizing gaze that captures the essence of Liz's allure. With this eyeshadow, your eyes will be the epitome of elegance and beauty. |
| 7 | Bald Cap | Add the finishing touch to your Liz Taylor costume with a high-quality bald cap. Achieve the iconic look of Liz's bald head and transform into this legendary character from head to toe. Embrace the essence of Liz with this essential costume accessory. |
Liz Taylor Overview
Liz Taylor, portrayed by Denis O'Hare in American Horror Story, is a charismatic and unforgettable character known for her fierce fashion sense and unwavering confidence. Inspired by the iconic actress Elizabeth Taylor, Liz is a transgender woman who works as the head bartender at the Hotel Cortez. With her impeccable style, bold makeup, and larger-than-life personality, Liz Taylor exudes elegance and poise. She represents resilience, self-acceptance, and the pursuit of personal happiness. By immersing yourself in a Liz Taylor costume, you can embrace her spirit of authenticity and celebrate the power of individuality. So, get ready to step into Liz Taylor's world of glamour and create a costume that embodies her undeniable charm.
Check out more American Horror Story costume ideas here.