Welcome to the ultimate guide for crafting a remarkable Lucas Sinclair costume. If you're a devoted fan of the hit Netflix series "Stranger Things" and want to embody the brave and resourceful character of Lucas Sinclair, you're in for an exciting adventure. In this comprehensive guide, we will take you step-by-step through the process of recreating Lucas's iconic style, from his '80s-inspired wardrobe to his determined spirit. Get ready to join the "Stranger Things" universe and showcase your love for the show with an incredible Lucas Sinclair costume.
Lucas Sinclair Costume – Stranger Things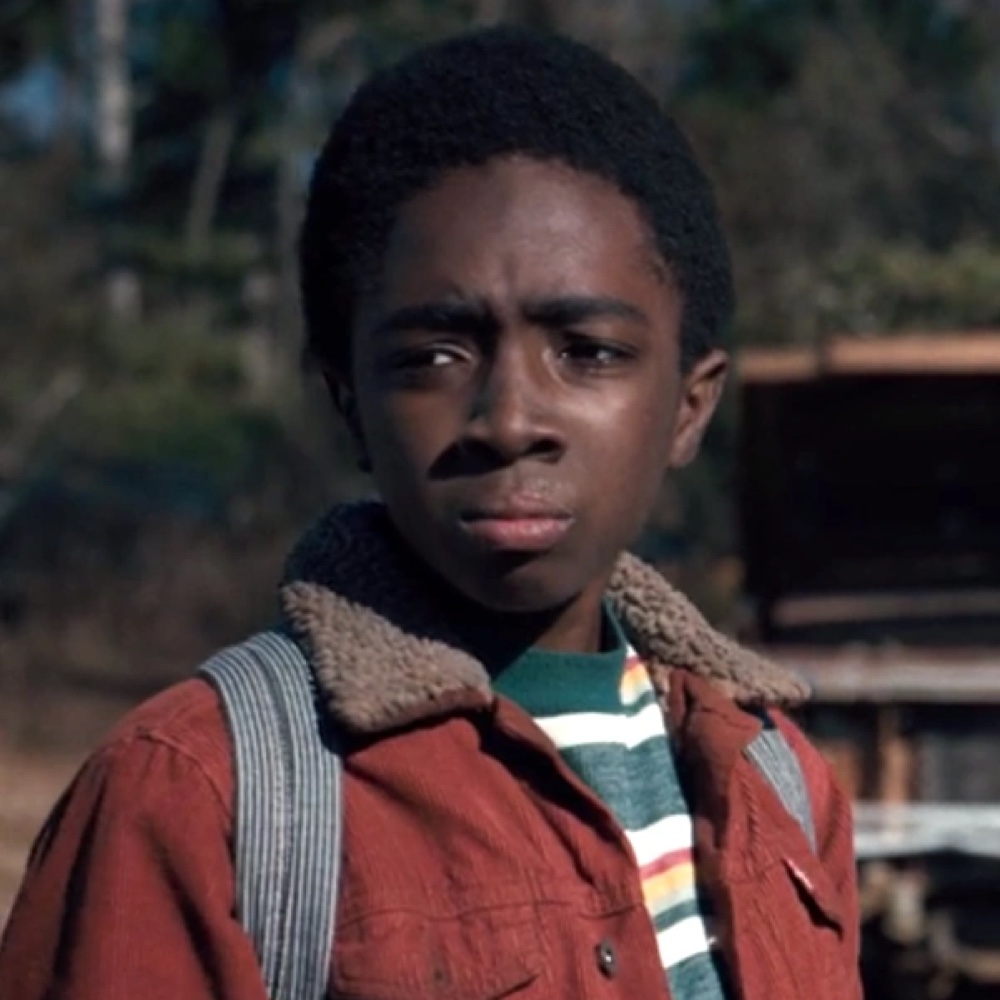 | # | Item | Description |
| --- | --- | --- |
| 1 | Green camouflage bandana | Elevate your style with the Green Camouflage Bandana, a must-have accessory for any dangerous mission. This high-quality bandana is crafted from premium cotton, ensuring durability and comfort. Its vibrant green color and classic camouflage pattern add a touch of mystery and intrigue to your ensemble. Complete your adventure-ready look with this essential accessory. |
| 2 | Button-Down Light Jacket | Add a touch of retro charm to your wardrobe with the Button-Down Light Jacket. This stylish jacket features a dark red corduroy exterior and faux fur collars, combining comfort and fashion effortlessly. Embrace the warmth and sophistication of this jacket, perfect for cooler weather. Make a statement and showcase your unique style with this standout piece. |
| 3 | Sneakers | Elevate your footwear collection with these sleek and stylish Sneakers. The grey color with white trim adds a modern touch to your outfit, making you stand out from the crowd. Crafted with premium materials and designed for comfort, these sneakers are perfect for everyday wear. Step up your fashion game and embrace the coolness of these versatile shoes. |
| 4 | Backpack | Carry your belongings in style with the Blue Denim Distressed Backpack. This backpack features a trendy distressed design in blue denim, adding a touch of vintage charm to your look. With its spacious compartments and durable construction, this backpack is both practical and fashionable. Whether you're heading to school or embarking on an adventure, this backpack is the perfect companion. |
| 5 | Blue Jeans | Stay on-trend with the timeless Blue Jeans. These straight leg jeans offer a regular fit and feature a classic stonewash finish, providing a versatile and stylish option for any occasion. Whether you're going for a casual look or dressing up, these jeans will be your go-to choice. Elevate your denim game and embrace the comfort and style of these essential wardrobe staples. |
| 6 | Walkie Talkie | Stay connected and embrace nostalgia with the Old-Fashioned Walkie Talkie. These classic communication devices are perfect for adventure-seeking individuals. Whether you're exploring the great outdoors or recreating thrilling moments from Stranger Things, these Walkie Talkies will transport you back in time. Enjoy reliable and convenient communication in a retro-inspired package. |
Lucas Sinclair Overview
Lucas Sinclair, portrayed by the talented Caleb McLaughlin, is a key member of the core group of friends in "Stranger Things." With his unwavering loyalty and strategic thinking, Lucas proves to be a valuable asset in their adventures. Known for his courageous nature and sharp wit, Lucas is always ready to defend his friends and unravel the mysteries of Hawkins, Indiana. His unique fashion choices, blending urban style with '80s flair, make him a standout character in both appearance and personality.
Check out more TV show costume ideas here.