Step into the world of a Luanne Platter costume creation with our comprehensive guide dedicated to helping you embody the delightful and endearing character. Whether you're a devoted follower of the animated sitcom "King of the Hill" or simply in search of a charming and relatable costume idea, you've come to the right place. In this guide, we'll lead you through the creative process of crafting a costume that captures the spirit of Luanne – a character that brings laughter and heartwarming moments to the screen. From her distinctive style to her bubbly personality, get ready to channel the optimistic energy of this beloved character and create a costume that truly shines.
Luanne Platter Costume – King of the Hill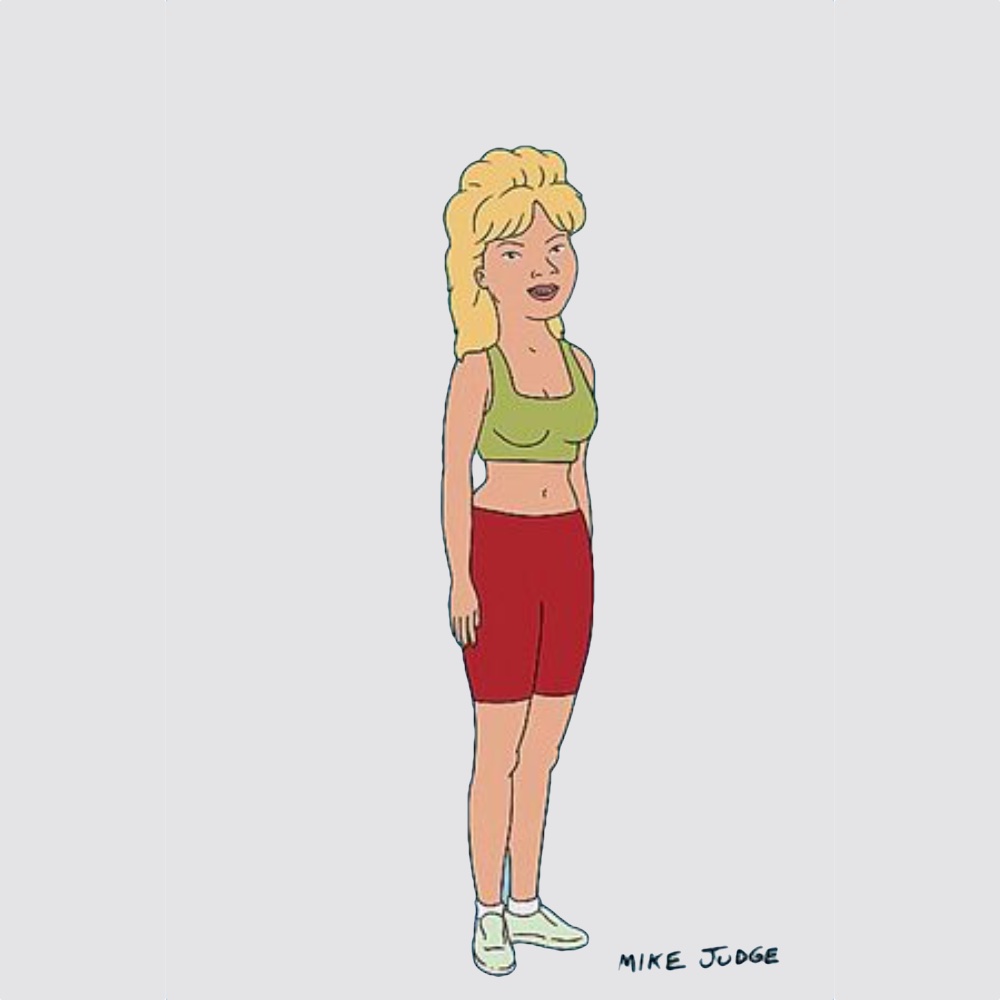 | # | Item | Description |
| --- | --- | --- |
| 1 | Green Top | Begin your transformation with this chic cropped green top, adding a playful and vibrant touch to your look. |
| 2 | Red Shorts | Elevate your ensemble with these bold red cycling shorts, effortlessly blending style and comfort. |
| 3 | Socks | Add a touch of simplicity with these essential white ankle socks, the perfect complement to your sporty ensemble. |
| 4 | Sneakers | Step into style with these classic white sneakers, striking the ideal balance between athletic and fashionable. |
| 5 | Blonde Wig | Channel her iconic hairstyle with this blonde beehive wig, instantly capturing the essence of her character. |
| 6 | Red Lipstick | Finish off your transformation with a bold statement by applying this vibrant red lipstick, adding a touch of glamour to your look. |
Luanne Platter Overview
Luanne Platter, an integral part of the "King of the Hill" universe, is a character known for her sunny disposition and genuine kindness. Niece to Hank and Peggy Hill, Luanne is a perpetual optimist with a passion for hairdressing and a heart of gold. Her appearance, characterized by her blonde hair, pastel-colored outfits, and ever-present smile, reflects her cheerful nature. Luanne's journey through life's ups and downs, along with her memorable catchphrases and unique quirks, make her a beloved figure in the show. Join us as we explore the intricacies of creating a Luanne Platter costume that captures her unwavering positivity and spreads joy to all those around.
Check out more TV show costume ideas here.