Are you ready to step into the spotlight and embody the essence of a country music icon? If you've ever dreamed of transforming into the charismatic and timeless Shania Twain, then you're in for an exhilarating journey. Whether you're gearing up for a costume party, a themed event, or simply want to pay homage to the "Queen of Country Pop," this guide is your ultimate companion to creating an authentic and unforgettable Shania Twain costume. Get ready to channel your inner Shania, radiate confidence, and captivate everyone around you as you bring this iconic personality to life.
Shania Twain Costume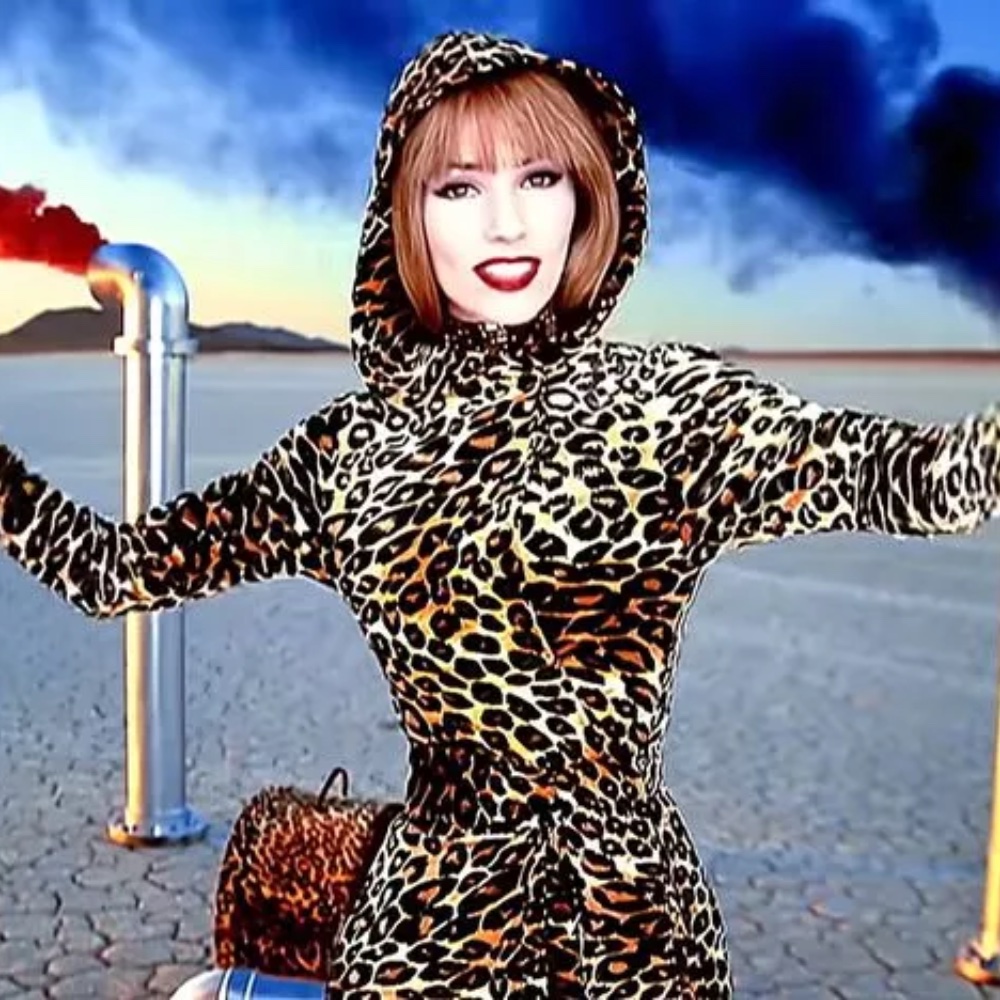 | # | Item | Description |
| --- | --- | --- |
| 1 | Bralette | Elevate your leopard-print look with this stylish bralette that adds a trendy twist to your ensemble. |
| 2 | Pants | Enhance your leopard-print costume with these versatile pants, creating a balanced and eye-catching outfit. |
| 3 | Long Open Cardigan | Add an elegant layer to your ensemble with this chic long open cardigan, enhancing your overall style with a touch of sophistication. |
| 4 | Shoes | Step into these sleek heels to complete Shania's iconic look, exuding confidence and adding a bold finishing touch to your outfit. |
| 5 | Gloves | Accessorize with these gloves for a touch of glamour, completing your look with a dash of elegance and pizzazz. |
| 6 | Complete Costume Set | Experience convenience with this complete costume set, ideal for those who prefer a hassle-free option for achieving the perfect leopard-print look. |
Tips for Your Shania Twain Costume
Creating a show-stopping Shania Twain costume requires attention to detail and a keen eye for her distinct style. To help you channel her magnetic presence and embody her iconic look, we've compiled a list of essential tips that will elevate your costume to the next level:
1. Embrace the Fringe: Fringe is a hallmark of Shania's fashion repertoire. Incorporate fringe details into your costume, whether it's on a jacket, skirt, or top. The movement of fringe adds a touch of dynamism and exudes the essence of country glamour.
2. Leopard Prints and Bold Patterns: Shania Twain is known for her fearless embrace of bold animal prints, especially leopard. Look for clothing items featuring leopard prints or other eye-catching patterns that evoke Shania's signature style.
3. Studded Accessories: Rock some studded belts, bracelets, and chokers to capture Shania's edgy and rebellious edge. These accessories add a touch of attitude and flair to your ensemble.
4. High-Shine Metallics: Shania's outfits often feature metallic accents that catch the spotlight. Incorporate metallic fabrics, jewelry, or embellishments to give your costume a dazzling shine.
5. Statement Boots: No Shania Twain costume is complete without a pair of statement boots. Opt for knee-high or ankle boots with intricate details to enhance your overall look.
6. Glammed-Up Makeup: Shania's makeup is all about emphasizing the eyes and lips. Go for bold eyeliner, voluminous lashes, and a pop of color on the lips to capture her sultry yet natural beauty.
7. Radiate Confidence: Above all, channel Shania's unapologetic confidence. Walk tall, own the stage, and let your charisma shine through – it's the key to truly embodying the spirit of this legendary performer.
8. Accessories: Don't forget to accessorize with statement jewelry, such as oversized hoop earrings and layered necklaces. These finishing touches will add a touch of glamour and authenticity to your Shania Twain costume.
By following these tips and infusing your unique personality into your Shania Twain costume, you'll be ready to hit the stage or dance floor with a look that captures the essence of a true music icon. So, let your inner Shania shine bright and strut your stuff with confidence, glamour, and a whole lot of attitude!
Shania Twain Overview
With her magnetic stage presence, powerful vocals, and a fusion of country and pop influences, Shania Twain has become a true musical trailblazer. Born Eilleen Regina Edwards in Ontario, Canada, on August 28, 1965, Shania Twain's journey to stardom is as remarkable as her music. She burst onto the scene with her breakthrough album "The Woman in Me" in 1995, captivating audiences with hits like "Any Man of Mine" and "Whose Bed Have Your Boots Been Under?" Shania's fearless approach to blending genres and her iconic music videos set new standards in the industry, earning her a legion of devoted fans worldwide. As you embark on the quest to craft your Shania Twain costume, remember that you're not just recreating an outfit – you're paying homage to a pioneering artist who has left an indelible mark on the world of music and fashion.
Get ready to dive into the world of fringe, leopard prints, and empowered femininity as we guide you through the creation of an authentic Shania Twain costume. From her signature style to her unforgettable stage presence, we've got all the tips and tricks you need to embrace the spirit of this legendary performer and leave a lasting impression at any event. So, let's turn up the volume, get inspired by Shania's unparalleled energy, and start crafting a costume that celebrates her legacy in the most spectacular way.
Check out more celebrity costume ideas here.