Are you ready to immerse yourself in the whimsical world of Harry Potter and capture the essence of Luna Lovegood, the enchanting and eccentric character? In this guide, we will take you on a journey to create a captivating Luna Lovegood costume that reflects her unique personality and style. From her distinctive wardrobe pieces to her dreamy accessories, we'll provide you with all the tips and inspiration you need to bring Luna Lovegood to life. Let your creativity soar as we delve into the enchanting world of this beloved Harry Potter character.
Luna Lovegood Costume – Harry Potter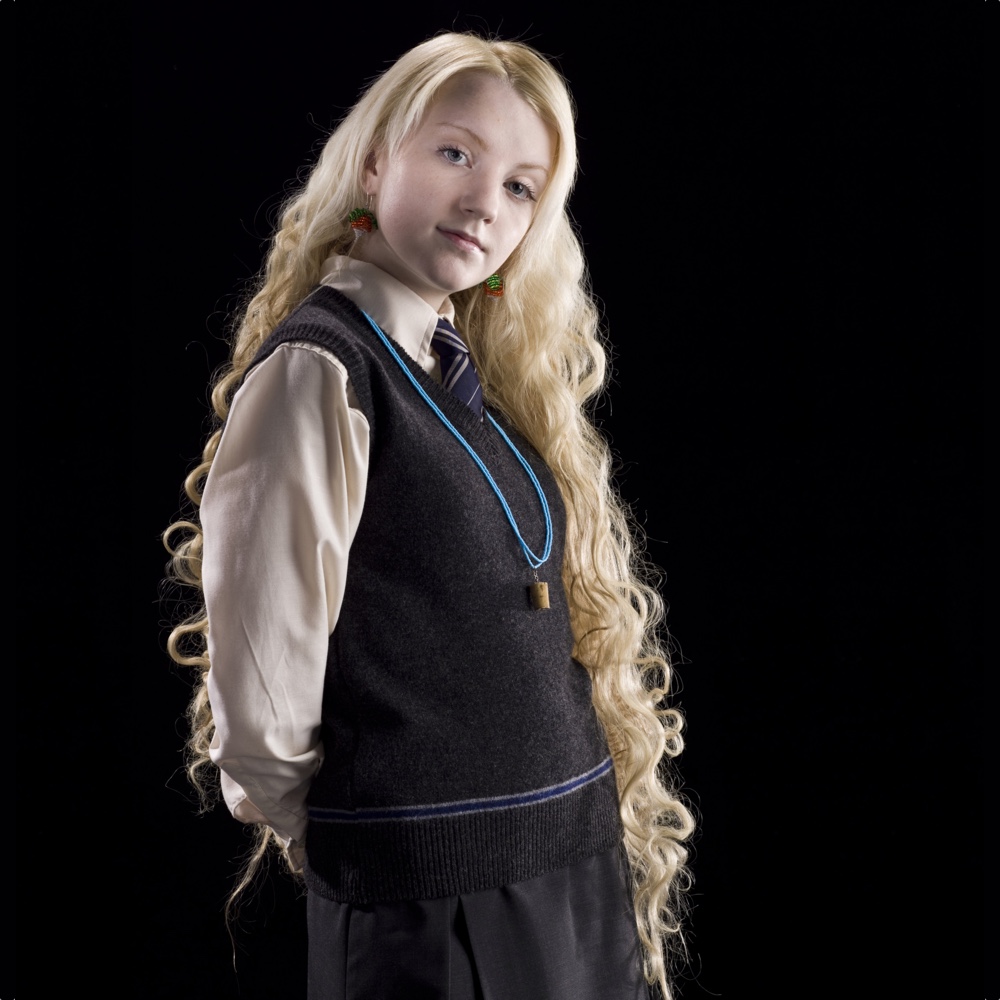 | # | Item | Description |
| --- | --- | --- |
| 1 | Pink Blazer | Embrace Luna's whimsical fashion with a touch of elegance by opting for this delightful pink blazer as an alternative to her fluffy jacket. |
| 2 | Black Floral Mini Skater Skirt | Capture Luna's bright and feminine personality with a charming black floral mini skater skirt, reflecting her vibrant and bubbly nature. |
| 3 | Blue Tights | Elevate your outfit and stay cozy like Luna by adding a pair of bright blue tights underneath your skirt for a touch of enchantment. |
| 4 | Blue Gradient Leg Warmers | Embrace warmth and style simultaneously with Luna's choice of blue gradient leg warmers, bringing an extra layer of charm to your costume. |
| 5 | Purple Boots | Add a dash of femininity and ruggedness to your Luna Lovegood ensemble with these chunky purple boots, exuding both style and resilience. |
| 6 | Ice Blonde Wig | If you don't possess Luna's distinctive ice blonde hair color, fear not! This wig offers a perfect substitute, allowing you to capture Luna's ethereal charm. |
| 7 | Radish Earrings | Add a touch of quirkiness to your Luna Lovegood ensemble with a pair of radish earrings, showcasing your own unique sense of style. |
| 8 | Blue Knit Shoulder Bag | Carry all your essentials in style with this versatile blue knit shoulder bag, providing a practical yet fashionable accessory for your Luna-inspired look. |
| 9 | Spectrespecs | Embrace Luna's whimsical curiosity by donning a pair of Spectrespecs, perfect for spotting elusive Nargles and adding an extra touch of enchantment to your costume. Don't forget to carry a copy of The Quibbler! |
| 10 | Wand | No magical ensemble is complete without a wand. Don't forget to bring along Luna's wand as you channel her mystical energy and embrace the wonders of the wizarding world. |
Luna Lovegood Overview
Luna Lovegood, a beloved character from J.K. Rowling's Harry Potter series, is known for her ethereal charm and quirky personality. Luna is often described as dreamy, with a penchant for wearing unusual and eye-catching attire. Her eccentric fashion choices, combined with her mystical beliefs and unwavering loyalty, make her a fan-favorite character. Luna's style is characterized by whimsical accessories, flowing and mismatched garments, and an overall sense of individuality. As you embark on creating a Luna Lovegood costume, embrace her enchanting aura and embrace your own uniqueness to truly embody this captivating character.
Check out more Harry Potter costume ideas here.