Welcome to our comprehensive guide on crafting a captivating Mavis Dracula costume. Mavis, the enchanting character from the animated film series "Hotel Transylvania," has become an iconic figure in the realm of Halloween costumes. As the daughter of Count Dracula and a young vampire herself, Mavis is known for her unique sense of style and captivating charm. In this guide, we will take you through the essential elements of Mavis Dracula's distinctive attire, providing you with the tools and inspiration to bring this beloved character to life.
Mavis Dracula – Hotel Transylvania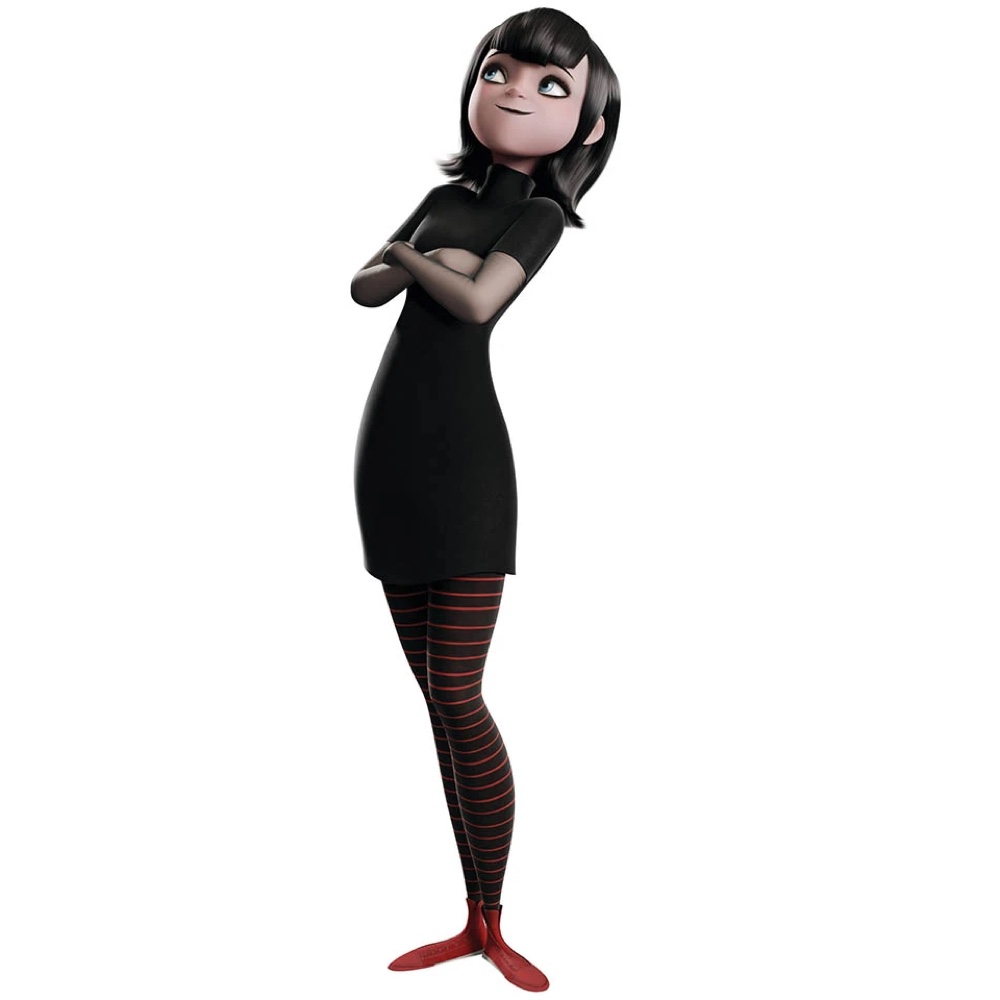 | # | Item | Description |
| --- | --- | --- |
| 1 | Elegant Black Turtleneck Dress | Elevate your style with the timeless charm of an elegant black turtleneck dress, serving as the centerpiece of your fashionable ensemble, much like Mavis. |
| 2 | Vibrant Red-Striped Leggings | Add a splash of vibrant color to your attire with a pair of stylish black and red-striped leggings, capturing the essence of Mavis' playful fashion sense. |
| 3 | Bold Red High-Top Sneakers | Infuse a touch of casual flair into your outfit by sporting a pair of bold red high-top sneakers, reflecting Mavis' effortless cool and youthful spirit. |
| 4 | Sleek Black Wig | Embrace Mavis' iconic hairstyle with a sleek black wig, allowing you to effortlessly channel her distinctive look and captivate attention. |
| 5 | Enigmatic Fake Vampire Fangs | Emulate Mavis' enigmatic charm by wearing fake vampire fangs, evoking a sense of mystery and embracing the supernatural allure. |
| 6 | Chic Fishnet Gloves | Complete your outfit with a touch of edgy elegance by adorning yourself with chic black fishnet gloves, adding a bold and stylish statement to your overall look. |
| 7 | Sleek Black Lipstick | Enhance your transformation by complementing your appearance with sleek black nail polish and eyeliner, accentuating the alluring allure of your Mavis-inspired ensemble. |
| 8 | Enchanting Girls Costume Set | Let your little girl effortlessly embody the spirit of Mavis with this enchanting costume set, allowing her imagination to soar and recreate unforgettable adventures. |
Mavis Dracula Overview
Mavis Dracula is a spirited and free-spirited teenage vampire, brimming with curiosity about the human world. Her fashion choices reflect her modern and edgy personality, combining elements of gothic elegance with a contemporary twist. Mavis often dons a stylish black dress that perfectly accentuates her youthful energy, complete with subtle details like lace, ruffles, or intricate patterns. Her ensemble is complemented by statement accessories, such as fingerless gloves, bold jewelry, and unique footwear that adds a touch of rebelliousness to her overall look. Mavis' signature feature is her vibrant, flowing purple hair, which adds an element of whimsy and uniqueness to her character. As you embark on creating your Mavis Dracula costume, embrace her vibrant spirit and let her individuality shine through in every detail.
Check out more movie costume ideas here.