If you're a fan of the mesmerizing character Mayura from the animated series "Miraculous: Tales of Ladybug & Cat Noir" and want to recreate her captivating look, this guide is for you. Mayura, with her peacock-themed outfit and enchanting powers, is a character that exudes elegance and mystery. By following this guide, you'll be able to create your own stunning Mayura costume and bring her allure to life.
Mayura Costume – Miraculous: Tales of Ladybug & Cat Noir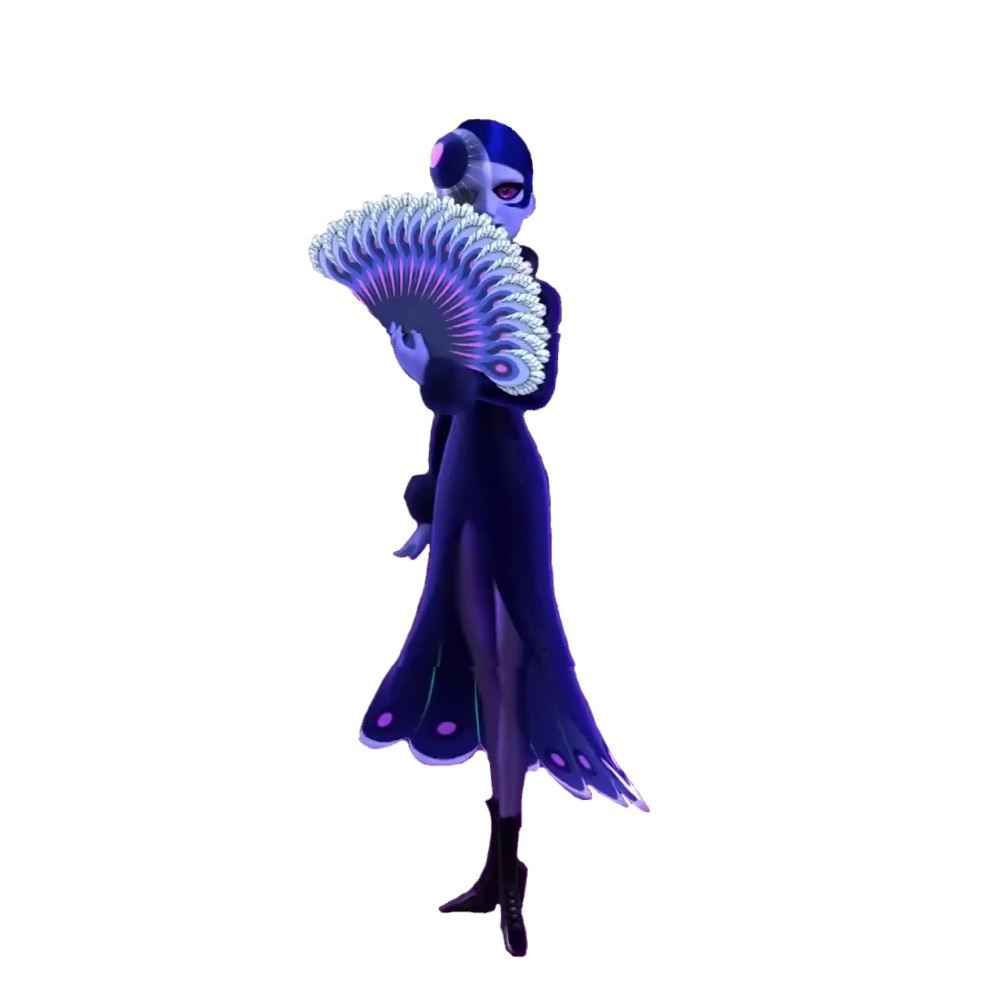 | # | Item | Description |
| --- | --- | --- |
| 1 | Blue Robe | Begin your transformation into Mayura with an exquisite azure robe that captures the essence of her regal presence. |
| 2 | Purple Tights | Infuse a touch of elegance into your costume by pairing the robe with vibrant lavender tights that accentuate your legs. |
| 3 | Boots | Step into the shoes of Mayura with a pair of sleek and stylish boots that add a hint of edginess to your ensemble. |
| 4 | Blue Wig | Embrace Mayura's distinct hairstyle by donning a striking cobalt blue wig that beautifully frames your face. |
| 5 | Fascinator | Elevate the allure of your wig with an ornate fascinator adorned with peacock feathers, reflecting the grandeur of Mayura's persona. |
| 6 | Contact Lenses | Enhance your gaze with captivating contact lenses that mesmerize others, lending an air of mystique to your Mayura costume. |
| 7 | Blue Body Paint | Add a celestial touch to your appearance by applying a delicate layer of celestial blue face paint, highlighting the ethereal beauty of Mayura. |
| 8 | Purple Lipstick | Pucker up with a swipe of majestic purple lipstick that embodies Mayura's enigmatic charm, leaving a lasting impression. |
| 9 | Peacock Fan | Complete your transformation into Mayura by gracefully wielding a peacock feather fan, an iconic accessory that captures the essence of her powers and elegance. |
Mayura Overview
Mayura is a captivating character from the animated series "Miraculous: Tales of Ladybug & Cat Noir." Known for her mesmerizing peacock-themed outfit and powerful abilities, she adds a touch of elegance and mystery to the show. If you're inspired by Mayura and want to bring her enchanting presence to life, this guide will help you create a stunning Mayura costume.
With its vibrant colors and intricate details, Mayura's costume is a visual feast for the eyes. To begin, you'll need a set of essential items to capture the essence of this peacock-themed supervillain. From there, you can choose to customize and add your own creative touches to make the costume uniquely yours.
Peacock Feather Cape: Start by finding or creating a magnificent cape adorned with peacock feathers. The cape should be large and majestic, draping elegantly over your shoulders to mimic the beauty of Mayura's wings.
Peacock-Themed Bodysuit: Find or design a bodysuit that reflects the mesmerizing colors of a peacock. Look for shades of blue, green, and purple, or even consider a bodysuit with printed peacock feather patterns to capture the essence of Mayura's allure.
Mask and Headpiece: Craft or acquire a mask and headpiece that features peacock motifs. Pay attention to the intricate details, such as feathers, jewels, and the distinct shape of a peacock's crest. This will add a touch of mystery and sophistication to your Mayura costume.
Accessories: Enhance your Mayura ensemble with carefully selected accessories. Consider wearing peacock-inspired jewelry, such as earrings, bracelets, or a necklace, to complement the overall theme. Experiment with feathers and sparkling accents to capture the essence of Mayura's charm.
Creative Makeup: Take your Mayura transformation to the next level with creative makeup. Use vibrant shades of blue, green, and purple to emulate the dazzling colors of a peacock. Don't forget to add a touch of shimmer to capture the iridescent beauty associated with these majestic birds.
Confidence and Grace: Finally, embrace the confident and graceful demeanor of Mayura. As you wear your costume, embody her mysterious aura and powerful presence. Let your movements and expressions reflect her elegance and charm, making your portrayal of Mayura truly captivating.
With this guide as your starting point, you're ready to embark on the journey of bringing Mayura to life. Whether you're attending a convention, cosplaying with friends, or simply immersing yourself in the world of Miraculous, your Mayura costume will undoubtedly turn heads and leave a lasting impression. Embrace your inner peacock and let Mayura's enchantment shine through your portrayal.
Check out more TV show costume ideas here.