Welcome to the ultimate guide on creating your own Terry Bernadino costume! Terry, the flamboyant and unforgettable character from "Reno 911!", is known for his bold fashion choices and larger-than-life personality. In this guide, we'll take you through the steps of bringing Terry's iconic style to life. From his eye-catching ensembles to his signature accessories, we'll help you capture Terry's outrageous spirit and comedic charm. Whether you're looking to cosplay as Terry for a convention or simply want to embrace his unique fashion sense for a fun event, this guide has got you covered. So, let's dive in and unleash your inner Terry Bernadino!
Terry Bernadino Costume – Reno 911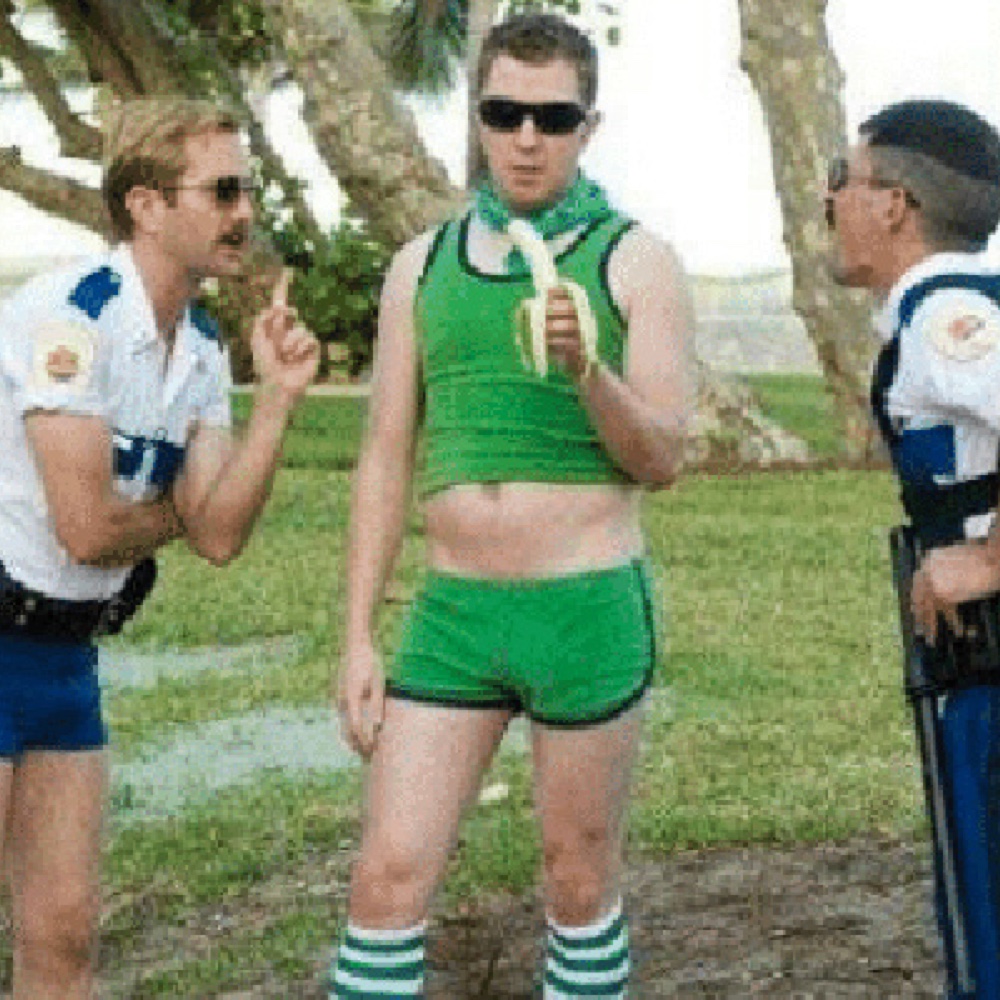 | # | Item | Description |
| --- | --- | --- |
| 1 | Green Tank Top | Begin your transformation into Terry Bernadino with a snug-fitting green tank top, showcasing his confident and flamboyant style. |
| 2 | Green Shorts | Pair your tank top with a vibrant pair of green gym shorts, capturing Terry's energetic and active persona. |
| 3 | Green Bandana | Add a touch of flair to your costume with a stylish green bandana, worn as a headband to channel Terry's fashionable yet functional look. |
| 4 | Socks | Complete your ensemble with knee-high socks featuring bold green stripes, adding a playful and eye-catching element to your Terry Bernadino-inspired outfit. |
| 5 | Roller Skates | Embrace Terry's roller-skating adventures by strapping on a pair of retro roller skates, embodying his love for fun and entertainment. |
Terry Bernadino Overview
Terry Bernadino is a character from the TV show "Reno 911!" portrayed by actor Nick Swardson. Terry is known for his flamboyant and eccentric personality, often wearing colorful and outrageous outfits. He adds a comedic flair to the show with his over-the-top fashion choices and hilarious antics. From his vibrant wardrobe to his unique mannerisms, Terry is a standout character that brings laughter to the screen. In this guide, we will explore how to recreate Terry Bernadino's iconic style and create a costume that captures his vibrant personality.
Check out more TV show costume ideas here.