Welcome to our enchanting guide on creating a Melody costume that will transport you to the world of oceanic dreams and adventures! If you've ever wished to become the spirited and curious Melody from Disney's "The Little Mermaid II: Return to the Sea," then you're in for an exciting journey under the sea. In this comprehensive guide, we'll take you step by step through the process of bringing the adventurous Melody to life, ensuring you capture the essence of this beloved character for cosplay, costume parties, or simply for the joy of embracing the magic of Disney.
Melody Costume – The Little Mermaid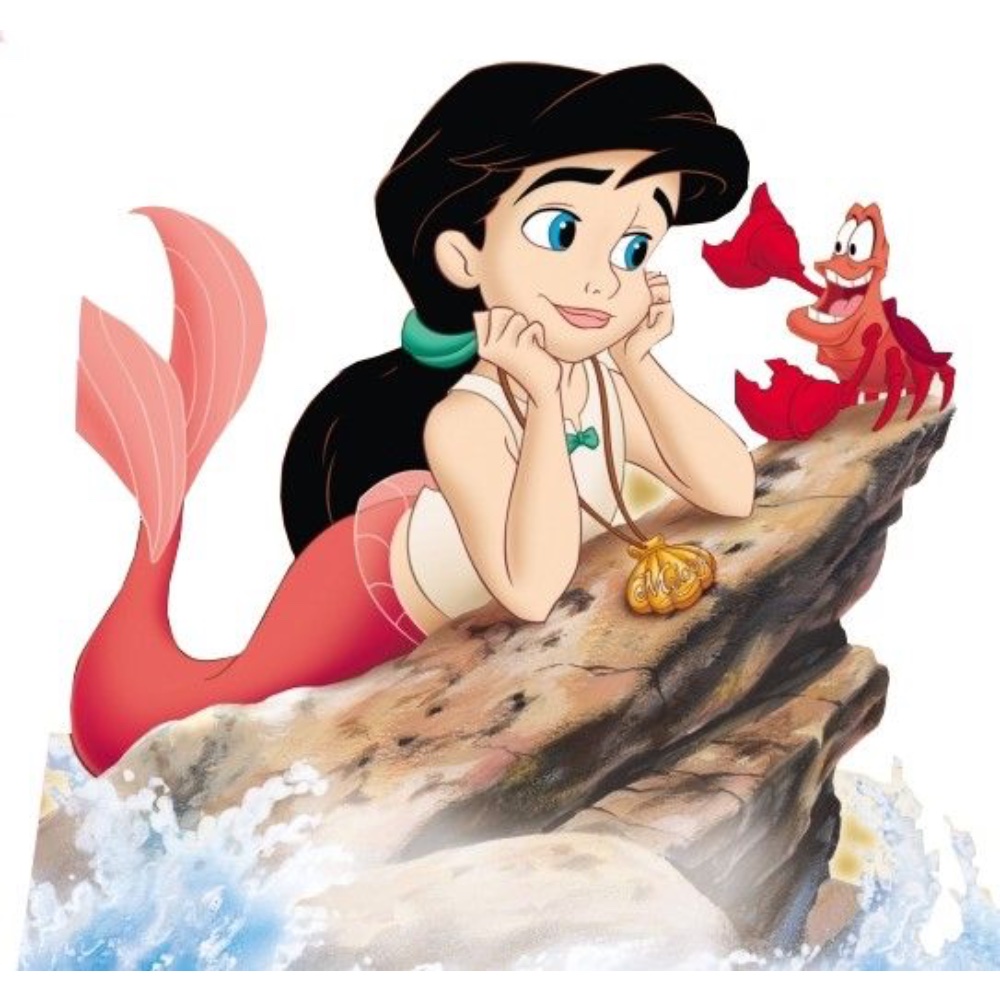 | # | Item | Description |
| --- | --- | --- |
| 1 | Khaki Top | Elevate your look with this chic sleeveless button-down khaki top. |
| 2 | Sea shell top | Channel the ocean's beauty with this stunning blue sea shell top. |
| 3 | Green Ribbon | Accentuate your khaki top by pinning a vibrant green ribbon at its center. |
| 4 | Shell Locket | Adorn yourself with a splendid golden shell locket to complete the look. |
| 5 | Long Ponytail Wig | Embrace Vanessa's long, glamorous locks with this wig featuring elegant bangs. |
| 6 | Green Hair Tie | Complete your enchanting hairstyle with a green hair tie for that perfect accent. |
| 7 | Mermaid Skirt | Transform into a captivating mermaid with a choice of a stunning red mermaid skirt. |
| 8 | Satin Skirt | Opt for a more relaxed "tail" look with this elegant satin skirt. |
Melody Overview
Melody is a character from Disney's "The Little Mermaid II: Return to the Sea," and she is the daughter of Ariel and Prince Eric. While Ariel is known for her love of the ocean, Melody inherits her mother's spirit of adventure and curiosity. Here are some key traits and features that define the spirited character of Melody:
1. Inherited Legacy: Melody is the embodiment of a unique blend of her parents' characteristics. She has Ariel's vibrant red hair and her father Eric's sense of adventure.
2. Love for the Sea: Despite being kept away from the ocean by her overprotective parents, Melody longs for the sea and is drawn to its enchanting mysteries.
3. Determined and Brave: Melody's determination and bravery shine through as she embarks on a quest to discover her true identity and reclaim her connection to the sea.
4. Friendship and Discovery: Throughout her journey, Melody forms friendships with both humans and sea creatures, showcasing her open heart and willingness to embrace new experiences.
5. Musical Talent: Melody inherits her mother's beautiful singing voice and often expresses herself through song.
6. Quest for Identity: A significant part of Melody's story revolves around her quest to uncover her mermaid heritage and reconcile her dual identity as both a human and a mermaid.
As you embark on the adventure of creating your own Melody costume, keep in mind these defining characteristics that make Melody a spirited and beloved character in "The Little Mermaid" universe. With a sense of wonder and a love for the sea, you'll soon be ready to bring the magic of Melody to life in your own underwater escapades!
Check out more The Little Mermaid costume ideas here.