In the pixelated realm of Minecraft, adventure awaits around every corner, and players can craft their own stories within its blocky landscapes. If you're a fan of the game and its diverse character options, you'll appreciate the opportunity to step into the shoes (or pixelated boots) of Minecraft's fearless female protagonist, Alex. Whether you're planning for Halloween, a gaming event, or just want to showcase your love for this iconic sandbox game, our guide on making a Minecraft Alex costume will help you bring this bold and resourceful character to life. With attention to detail and creativity, you can become Alex, the intrepid builder, explorer, and survivor, ready to conquer the Minecraft universe in the real world.
Minecraft Alex Costume – Minecraft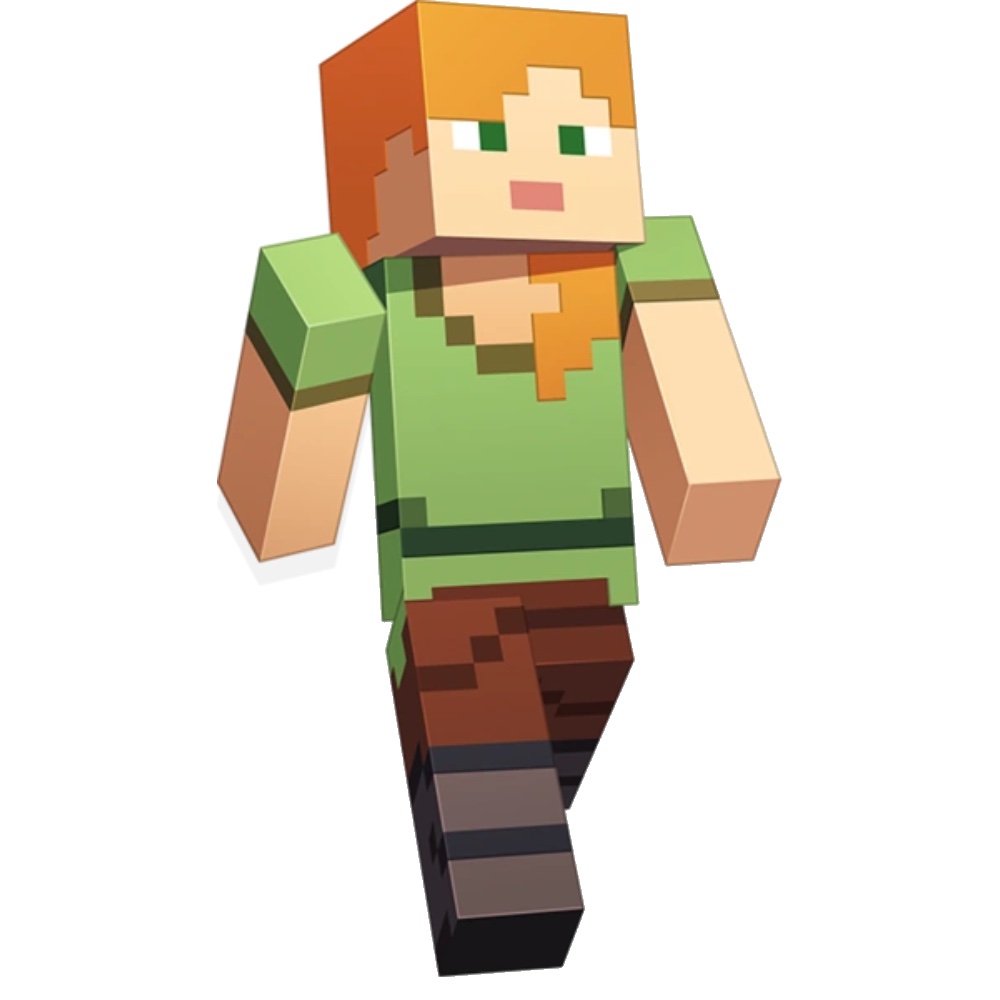 | # | Item | Description |
| --- | --- | --- |
| 1 | Green Shirt | Begin your Alex-inspired outfit with a vibrant green shirt. |
| 2 | Rust Leggings | Embrace the earthy color palette by donning a pair of rustic leggings. |
| 3 | Black Boots | Equip yourself with sturdy black boots before embarking on your adventures. |
| 4 | Brown Belt | Complete your look with a stylish brown belt cinched at the waist. |
| 5 | Alex Blockhead | Immerse yourself in the pixelated world by wearing an iconic Alex Blockhead accessory. |
| 6 | Pixelated Pickaxe | Be prepared for any block-breaking adventure with your trusty pixelated pickaxe. |
| 7 | Costume Set | If DIY isn't your style, opt for a complete costume set to become Alex with ease. |
Minecraft Alex Overview
Alex is one of the two default player characters in the widely popular sandbox video game, Minecraft, developed by Mojang Studios. She represents the adventurous spirit of the game and offers players a choice beyond the classic male character, Steve. Here's a closer look at the character:
1. Gender Diversity: Alex adds gender diversity to Minecraft, giving players the option to choose between a male (Steve) or female (Alex) character when creating their in-game persona. This inclusivity allows players to express themselves in their preferred way.
2. Stylish Attire: Alex's signature outfit includes an aqua-green shirt, olive-green pants, and brown boots. Her appearance reflects both practicality and style, making her ready for any adventure in the Minecraft world.
3. Creative Builder: Just like Steve, Alex is a versatile builder and explorer, collecting resources, constructing structures, and embarking on epic quests. She epitomizes the game's ethos of limitless creativity and discovery.
4. Player's Imagination: Alex's character embodies the player's imagination and adaptability within the game. Minecraft offers a vast and uncharted world where players can create, explore, and thrive on their terms.
5. Iconic Tools: Alex often wields tools such as pickaxes, shovels, and swords, crucial for mining, excavation, and defense against the game's various challenges and adversaries.
Check out more Minecraft costume ideas here.