If you've ever ventured into the blocky world of Minecraft, you're likely familiar with the iconic character, Steve. With his distinctive pixelated appearance and adventurous spirit, Steve has become a beloved figure in the gaming world. Now, imagine bringing Steve to life and embodying the spirit of Minecraft in your own real-life adventures. Whether you're planning for Halloween, a gaming convention, or simply want to celebrate your love for this sandbox game, our guide on making a Minecraft Steve costume will help you craft a pixel-perfect and immersive costume that will transport you straight into the Minecraft universe. In this guide, we'll walk you through the essential components and steps to create an authentic Steve costume, allowing you to become the ultimate miner, builder, and explorer in the real world.
Minecraft Steve Costume – Minecraft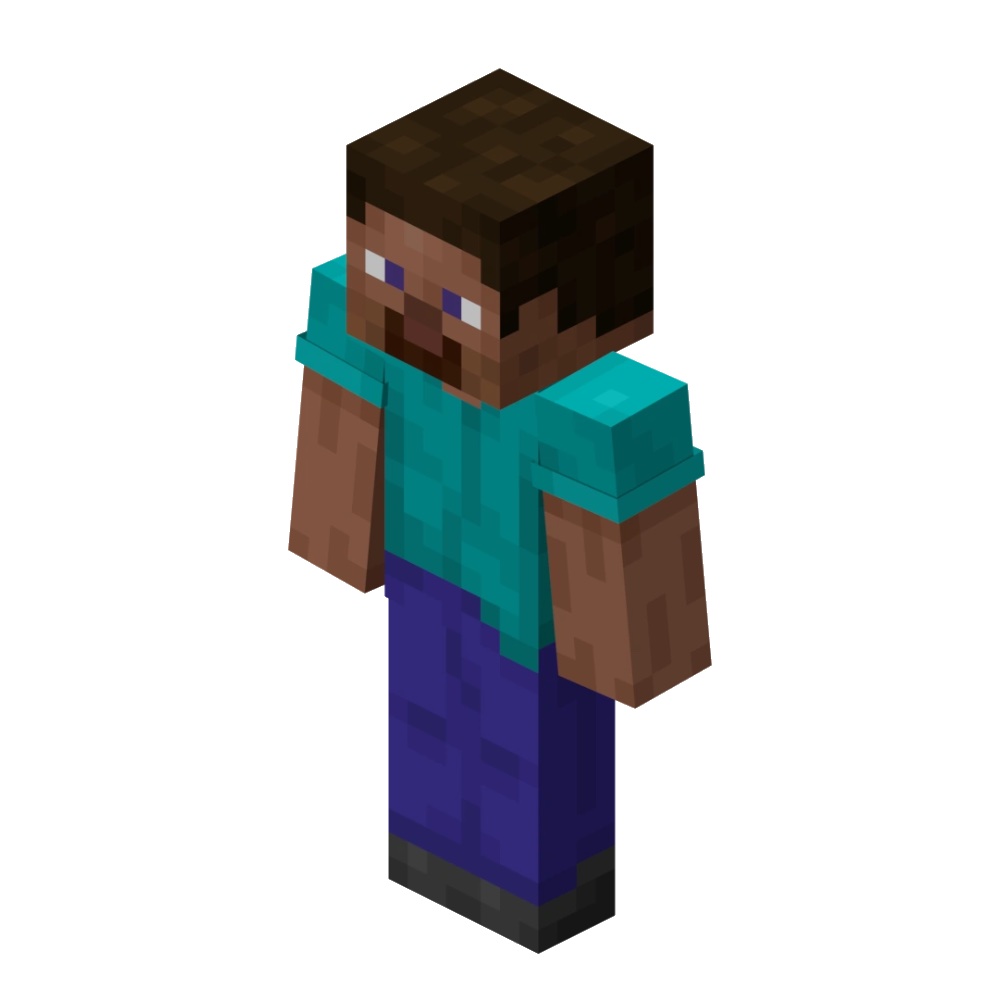 | # | Item | Description |
| --- | --- | --- |
| 1 | Light Blue Shirt | Step into Steve's shoes with a light blue shirt, just like in Minecraft. |
| 2 | Navy Pants | For that ultimate Steve look, opt for comfy navy pants. |
| 3 | Black Shoes | Explore your blocky world in style with Steve's trusty black shoes. |
| 4 | Block Head | Transform into Steve himself with this iconic block head accessory. |
| 5 | Minecraft Sword | Never venture out without your trusty Minecraft sword by your side. |
| 6 | Costume Set | Skip the DIY hassle with this convenient costume set inspired by Steve. |
| 7 | Custom Handmade Set | For the young adventurers, a custom handmade set for the perfect Steve look. |
Minecraft Steve Overview
Minecraft Steve is the default and most recognizable player character in the sandbox video game, Minecraft, created by Mojang Studios. He serves as the player's avatar and represents the intrepid adventurer exploring the limitless blocky landscapes of the Minecraft world. Here's a closer look at the character:
1. Blocky Appearance: Steve is known for his unmistakable blocky appearance, with his body and limbs composed of square pixels. His design reflects the game's voxel-based graphics, where everything is constructed from various types of blocks.
2. Adventure-Ready Attire: Steve typically wears a teal-green shirt, blue pants, and brown shoes. His attire is practical and suitable for a life of mining, building, and surviving in the wild Minecraft terrain.
3. Versatile Builder: In Minecraft, Steve's main role is to gather resources, build structures, mine for valuable materials, and fend off various creatures and challenges. Players can customize Steve's appearance by crafting and equipping different types of armor, tools, and weapons.
4. Player's Alter Ego: Steve embodies the player's creativity and adaptability within the game. Minecraft is renowned for its open-ended gameplay, and Steve's character reflects the limitless possibilities players can explore.
5. Iconic Tools: Steve's inventory often includes tools like pickaxes, shovels, and swords, which are essential for mining, digging, and defending against hostile mobs.
Check out more Minecraft costume ideas here.