Welcome to the guide on creating your very own Molly costume from the beloved children's show "The Big Comfy Couch"! Molly, the adorable rag doll and loyal companion to Loonette, has captured the hearts of viewers with her charm and playful spirit. By following this guide, you'll be able to bring Molly to life and embody her delightful presence. From her colorful yarn hair to her cheerful smile, we'll provide you with step-by-step instructions and creative ideas to help you create an authentic Molly costume. Get ready to embark on a magical adventure alongside Loonette as you transform into the lovable rag doll from "The Big Comfy Couch"! So, gather your materials and let your imagination soar as we dive into this enchanting costume-making journey.
Molly Costume – The Big Comfy Couch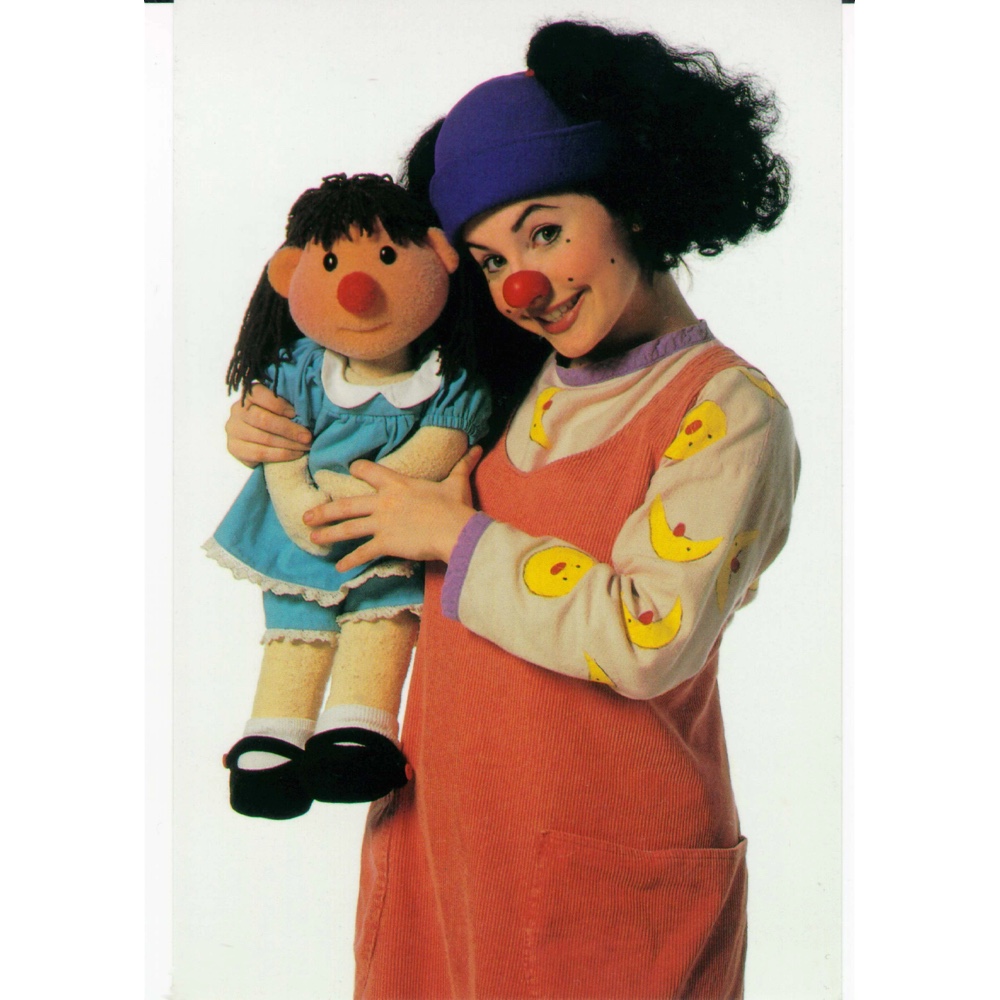 | # | Item | Description |
| --- | --- | --- |
| 1 | Blue Dress | Adorn your little one in an adorable collared blue dress, exuding charm and sweetness that perfectly captures their youthful innocence and playfulness. |
| 2 | Clown Nose | Embrace the whimsical nature of the occasion with a vibrant red clown nose, allowing your child to fully immerse themselves in the joyful spirit of the festivities. |
| 3 | Socks | Complete the ensemble by slipping on a pair of pristine white socks, adding a touch of purity and innocence to your child's look, while ensuring comfort and warmth for their little feet. |
| 4 | Shoes | Ensure your child's style is on point by donning a pair of sleek black shoes, effortlessly blending classic elegance with a dash of sophistication, and providing a sturdy foundation for their explorations. |
| 5 | Blue Ribbon | Enhance the visual cohesion of the ensemble by adorning your child's hair with a dainty blue ribbon, perfectly matching the shade of the dress and adding a touch of delightful coordination to their overall appearance. |
Molly Overview
Molly is a character from the popular children's television show "The Big Comfy Couch," which aired from 1992 to 2006. As the doll companion of the main character Loonette, Molly plays an essential role in the show's playful and educational adventures.
Here's an overview of Molly from "The Big Comfy Couch":
Appearance: Molly is a rag doll with a friendly and inviting presence. She has a round face with stitched eyes, a small button nose, and a perpetual smile. Molly's hair is made of colorful yarn or fabric, often styled in pigtails or braids. She wears a charming and simple outfit, usually consisting of a dress or a jumper in bright colors and patterns.
Role: Molly is not only Loonette's best friend but also a source of comfort and support. She often interacts with Loonette through imaginative play and storytelling. Molly has a magical ability to come to life, engaging in conversations and adventures with Loonette. Together, they explore various themes, solve problems, and learn valuable life lessons.
Friendship: The bond between Molly and Loonette is a central theme in the show. Their friendship is depicted as warm, caring, and filled with laughter. Molly is always there to listen, offer guidance, and join in the fun as they embark on exciting escapades from the comfort of the big comfy couch.
Educational Value: Molly's character, along with Loonette, contributes to the educational aspects of the show. Through their interactions, they teach important life lessons such as cooperation, sharing, problem-solving, and imaginative thinking. Molly's presence adds an element of friendship and emotional support, emphasizing the value of strong relationships.
Molly's endearing and nurturing personality makes her a beloved character in "The Big Comfy Couch" universe. Whether you're interested in creating a costume for a special event or simply celebrating the show's nostalgic charm, this guide will provide you with insights and tips to bring Molly to life. So, gather your materials and let's embark on a delightful journey into the world of "The Big Comfy Couch" with Molly by your side!
Check out more TV show costume ideas here.