Welcome to the guide on creating your own Loonette costume from the cherished children's show, "The Big Comfy Couch"! Loonette, the lovable clown with her vibrant personality and playful adventures, has enchanted young audiences for years. By following this guide, you'll be able to bring the joy and whimsy of Loonette to life. From her colorful clown outfit to her signature red hair, we'll provide you with step-by-step instructions and creative ideas to help you create an authentic Loonette costume. Get ready to dive into the world of imaginative play and spread laughter as you transform into the beloved character from "The Big Comfy Couch"! So, grab your clown shoes and let's embark on this delightful costume-making journey!
Loonette Costume – The Big Comfy Couch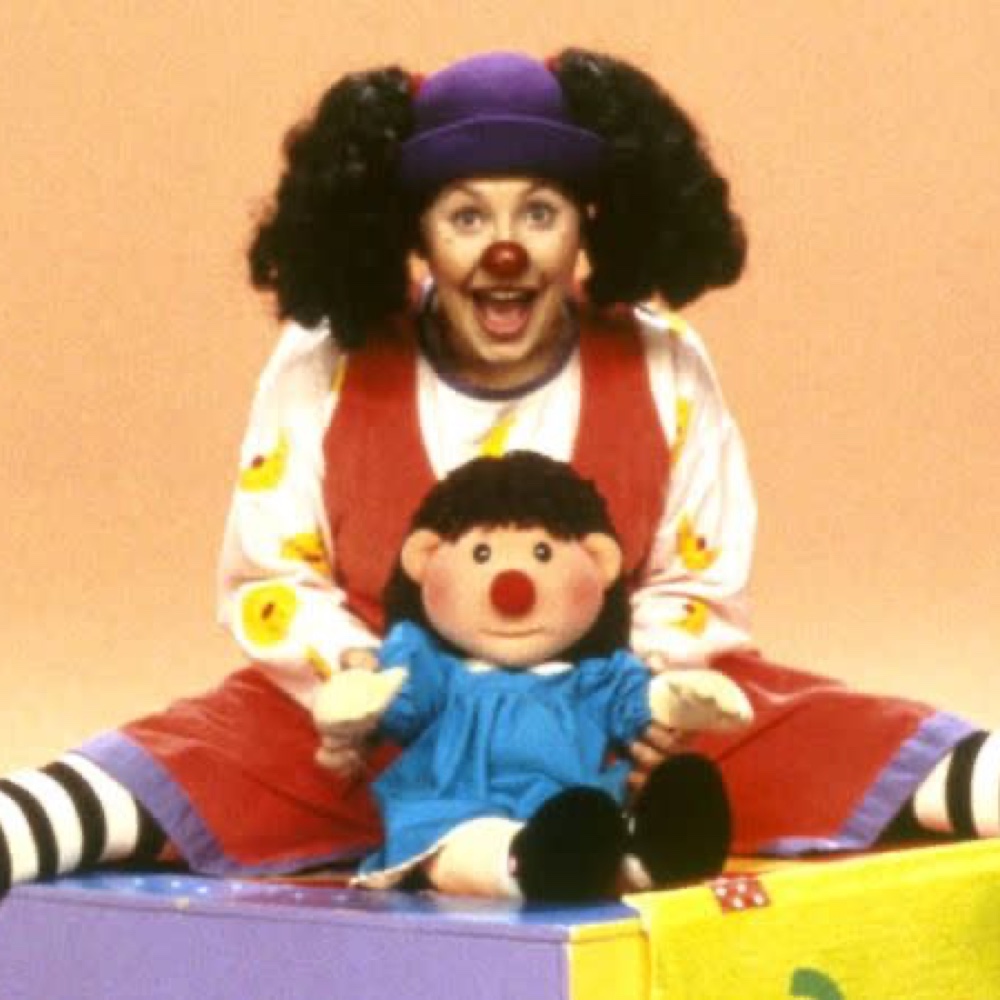 | # | Item | Description |
| --- | --- | --- |
| 1 | White Long-Sleeved Shirt | Begin assembling your captivating ensemble by selecting your favorite long-sleeved shirt, allowing your personal style to shine through and serve as the foundation of your costume. |
| 2 | Yellow Patches | Enhance the visual interest of your outfit by adorning your sleeves with vibrant yellow patches, injecting a playful and artistic touch that showcases your attention to detail. |
| 3 | Pink Dress | Alternatively, embrace a delightful sense of femininity by opting for a charming pink dress or romper, exuding a sense of grace and elegance that complements the overall aesthetic of your costume. |
| 4 | Striped Socks | Add a dash of whimsy to your attire with the inclusion of striped socks, infusing a vibrant burst of color and personality that perfectly complements the overall charm of your ensemble. |
| 5 | Black Shoes | Complete your look with the sleek sophistication of black shoes, accentuating your costume with a touch of class and refinement while ensuring comfort and ease of movement. |
| 6 | Clown Nose | Infuse a touch of whimsical charm by acquiring a cute clown nose, not only for yourself but also for your doll companion, allowing you both to revel in the joyous spirit of the festivities. |
| 7 | Boots | Step into character with a pair of stylish and sturdy boots, lacing them up to embrace the adventurous and playful nature of your costume, while ensuring comfort and resilience throughout your escapades. |
| 8 | Bowler Hat | Embrace a dash of dapper flair by adorning your head with a classic bowler hat, adding an element of timeless style to your costume. For a unique twist, consider cutting strategic holes in the hat to accommodate your hairdo. |
| 9 | Hairbands | Secure your hair in adorable pigtail hairstyles with the help of vibrant red headbands, effortlessly capturing the essence of youthful exuberance and playfulness. |
| 10 | Makeup | Bring your character to life with the use of a makeup pencil, carefully crafting charming freckles upon your face, infusing a touch of whimsy and individuality to your overall appearance. |
| 11 | Doll | Acquire a delightful blue-hued doll and bestow upon it a cute clown nose, allowing your companion to share in the whimsy and merriment of your costume, creating a captivating and cohesive duo. |
Loonette Overview
Loonette is the main character from the beloved children's television show "The Big Comfy Couch," which aired from 1992 to 2006. The show follows Loonette, a young clown, as she explores the world around her from the comfort of her big comfy couch. With her cheerful personality and love for imaginative play, Loonette has captivated the hearts of young viewers.
Here's an overview of Loonette from "The Big Comfy Couch":
Appearance: Loonette is a clown character with a distinctive look. She has vibrant red hair styled in pigtails or a ponytail, often adorned with colorful bows. Her face is painted with white makeup, rosy cheeks, and a big red nose. She wears a playful and colorful clown outfit with large polka dots, usually in shades of red, yellow, blue, and green. Her attire includes a jumpsuit or dress, oversized sleeves, leggings or tights, clown shoes, and a floppy hat.
Personality: Loonette is known for her bubbly and energetic personality. She is curious, creative, and loves to engage in imaginative play. She often explores different themes and scenarios while interacting with her doll companion, Molly. Loonette's enthusiasm and sense of humor make her a relatable and lovable character for young viewers.
The Big Comfy Couch: The main setting of the show is Loonette's big comfy couch, where she spends much of her time. The couch becomes a magical space for play and learning, serving as the backdrop for Loonette's adventures and teaching valuable life lessons.
Life Lessons: Throughout each episode, Loonette learns important lessons about friendship, problem-solving, sharing, and other values that resonate with young audiences. The show combines fun and laughter with meaningful messages, making it both entertaining and educational.
Loonette's character from "The Big Comfy Couch" has left a lasting impression on generations of children. Whether you're looking to reminisce about the show or create a costume for a special occasion, this overview will help you capture the essence of Loonette's colorful and playful persona. So, put on your clown shoes and get ready to join Loonette on a delightful adventure on the big comfy couch!
Check out more TV show costume ideas here.