Greetings, fellow aspiring heroes and cosplayers! Are you ready to embrace the spirit of creativity and intellect embodied by one of My Hero Academia's most ingenious characters? Look no further, as this comprehensive guide is here to assist you in bringing the resourceful Momo Yaoyorozu to life through a stunning cosplay. Whether you're preparing for a convention, a themed event, or simply wish to showcase the ingenuity of this remarkable hero, this step-by-step guide will lead you through the process of creating an awe-inspiring Momo Yaoyorozu costume that will truly stand out.
Momo Yaoyorozu Costume – My Hero Academia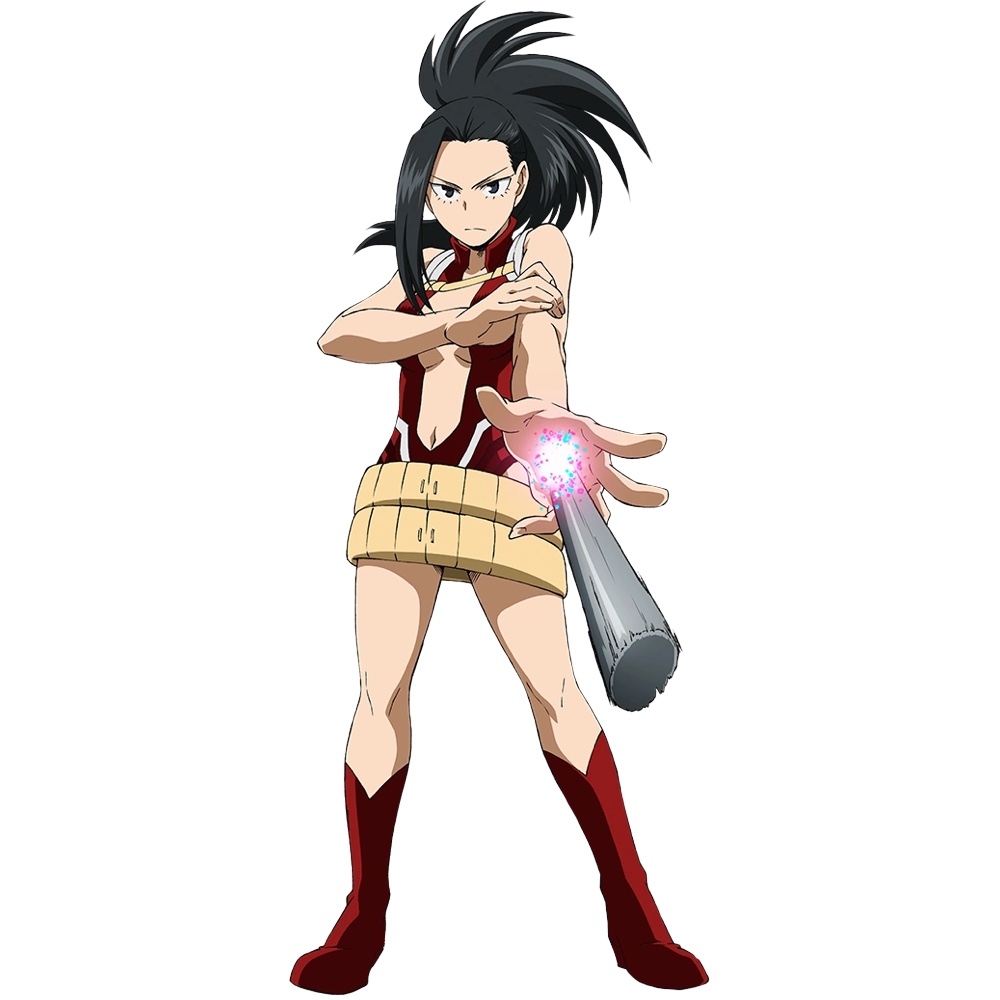 | # | Item | Description |
| --- | --- | --- |
| 1 | Uniform Set | This exclusive Momo Yaoyorozu uniform set will immediately transform you into the ingenious heroine that materializes objects with her exposed skin. With meticulous attention to detail, this costume exudes elegance and power, just like the young prodigy herself. Embody Momo's confidence and intelligence as you step into this outfit, ready to face any challenge that comes your way. |
| 2 | Black Yoga Booty Shorts | Enhance your comfort and flexibility while wearing the costume with these black yoga booty shorts. Crafted from soft and stretchable fabric, these shorts will enable you to move freely and confidently emulate Momo's grace and poise. Perfect for conventions, cosplay events, or simply lounging around, these shorts are a practical and stylish addition to your Hero:Creati cosplay ensemble. |
| 3 | Boots | Step into the shoes of Momo Yaoyorozu, quite literally, with these custom-made red boots. Designed to perfectly match her hero attire, these boots exude both style and functionality. The attention to detail in the design will make you feel like you just stepped out of the "My Hero Academia" universe. Sturdy and comfortable, these boots will keep you grounded as you channel Momo's confidence and determination. |
| 4 | Wig | Complete your transformation into Momo Yaoyorozu with this specially crafted wig. The short ponytail style captures Momo's sophisticated and composed demeanor, while the high-quality synthetic fibers provide a natural look and feel. Whether you're attending a convention or role-playing with friends, this wig will be the crowning glory of your Hero:Creati costume, ensuring you embody Momo's intellect and leadership effortlessly. |
| 5 | Foam Bo Staff | Equip yourself with the iconic foam Bo staff, just like the one wielded by Momo Yaoyorozu. This prop adds a touch of authenticity to your Hero:Creati cosplay, allowing you to strike dynamic poses and recreate Momo's impressive battle scenes. The lightweight and safe foam material ensures you can wield the staff with ease, making it a perfect addition to conventions, photo shoots, and any hero-themed event. Unleash your creative abilities as you embrace the essence of Momo Yaoyorozu, the versatile and resourceful hero. |
Momo Yaoyorozu Overview
Within the captivating world of My Hero Academia, Momo Yaoyorozu stands out as a remarkable character known for her intelligence, resourcefulness, and versatile Quirk, "Creation." As a student at U.A. High School, Momo is admired for her strategic mind and ability to create virtually any non-living object from her body. Her strong leadership skills and unwavering determination have made her an invaluable asset to her classmates and a true hero in the making.
Momo's hero costume embodies both elegance and practicality, reflecting her refined personality and heroic spirit. Clad in a navy blue bodysuit adorned with gold accents, her outfit exudes a sense of regal sophistication. The matching cape drapes gracefully over her shoulders, adding a touch of grandeur to her appearance. Momo's hero gear, the "Creation Hero: Everything Earphone Jack," showcases her ingenuity by allowing her to create various tools and weapons on the fly, making her an adaptable and formidable hero.
Beyond her remarkable intellect and heroism, Momo is a caring and compassionate individual, always willing to lend a helping hand to her friends and teammates. Her ability to think critically and devise ingenious solutions make her an indispensable asset in any hero team-up. Now, as we embark on the journey of creating the Momo Yaoyorozu costume, we will explore the materials and techniques required to capture the essence of this brilliant and graceful hero. So, get ready to channel your inner creativity and showcase the brilliance of Momo Yaoyorozu in your next cosplay endeavor!
Check out more TV show costume ideas here.