Hello, fellow My Hero Academia enthusiasts! Are you ready to channel the explosive energy of one of the series' most dynamic characters? Look no further, as this comprehensive guide is here to help you bring the formidable Bakugou Katsuki to life through an impressive cosplay. Whether you're gearing up for a convention, a themed party, or simply wish to embody the fiery spirit of this explosive hero, this step-by-step guide will lead you through the process of crafting an attention-grabbing Bakugou Katsuki costume that will leave everyone in awe.
Bakugou Katsuki Costume – My Hero Academia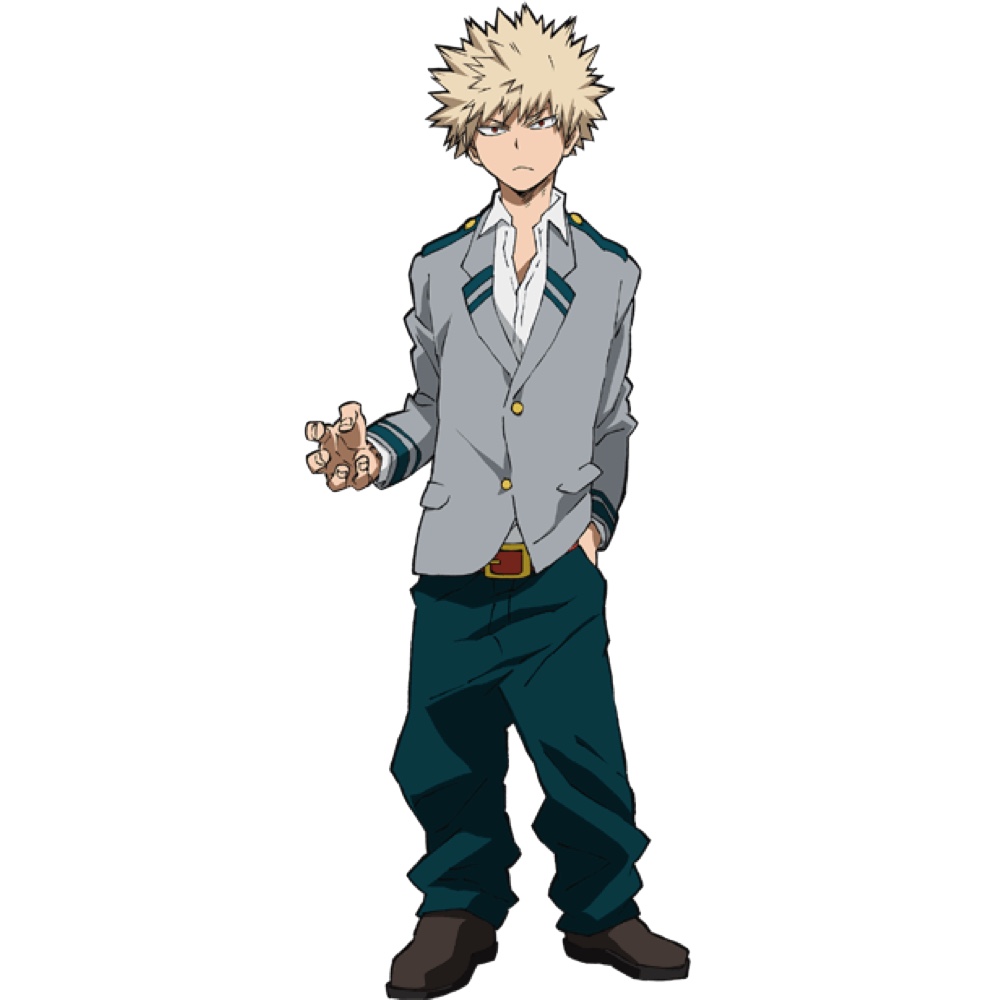 | # | Item | Description |
| --- | --- | --- |
| 1 | Pullover Jacket | Elevate your style with this Bakugou Katsuki pullover jacket. Crafted with attention to detail, this jacket embodies the fiery spirit of the explosive hero. Whether you're cosplaying at a convention or simply want to showcase your love for "My Hero Academia," this pullover will keep you warm and fashionable. Let your personality shine through as you channel the fearless determination of Bakugou Katsuki. |
| 2 | Black Loose Pants | Complete your Bakugou Katsuki-inspired look with these comfortable black cargo pants. The loose fit allows for ease of movement, perfect for recreating dynamic action poses. Whether you're engaging in cosplay or seeking an edgy fashion statement, these pants will add a touch of attitude to your ensemble. Embrace the fearless and confident persona of Bakugou Katsuki as you face any challenge that comes your way. |
| 3 | Boots | Step into the spotlight with these striking high top Bakugou boots. The design is inspired by the powerful hero himself, exuding strength and resilience. The attention-grabbing appearance and sturdy construction make these boots perfect for cosplay events, costume parties, or even casual wear. Make a bold statement and showcase your unwavering determination as you emulate Bakugou Katsuki's explosive heroism. |
| 4 | Heavy Duty Knee Pads | Protect yourself during intense battles with these heavy-duty knee pads. Inspired by the hero's dedication to protecting others, these knee pads offer maximum comfort and support. Whether you're cosplaying or engaging in physical activities, these knee pads are a must-have addition to your Bakugou Katsuki outfit. Embrace the role of a powerful hero as you conquer any challenge that comes your way. |
| 5 | Wig | Achieve the signature hairstyle of Bakugou Katsuki with this high-quality wig. Designed to replicate every detail of the hero's hair, this wig will complete your transformation into the explosive character. Perfect for cosplay events, comic conventions, or just showing off your fandom, this wig will ensure you stand out from the crowd with confidence and style. Embrace the fiery determination of Bakugou Katsuki as you become the hero you admire. |
| 6 | Black Superhero Mask | Add a touch of mystery and heroism with this black superhero mask. Inspired by Bakugou Katsuki's iconic look, this mask will help you conceal your identity as you embark on heroic adventures. Whether you're cosplaying or role-playing, this mask is the perfect accessory to complete your Bakugou-inspired ensemble. Embrace the spirit of the explosive hero as you take on the challenges that lie ahead. |
| 7 | Grenade Shape Gloves | Equip yourself with these grenade-shaped gloves, inspired by Bakugou Katsuki's explosive quirk. These unique gloves add an extra flair to your Bakugou-inspired look, ensuring you're always ready to blast your way to popularity. Perfect for cosplay events, fan gatherings, or simply displaying your love for "My Hero Academia," these gloves are a powerful addition to your hero outfit. Embrace the dynamism and passion of Bakugou Katsuki as you embark on your hero's journey. |
Bakugou Katsuki Overview
Within the thrilling world of My Hero Academia, Bakugou Katsuki is a standout character known for his fierce determination and explosive Quirk, "Explosion." As a student at U.A. High School, Bakugou's personality is as fiery as his Quirk, often exuding a tough and brash exterior. Despite his explosive temper and relentless pursuit of becoming the number one hero, he possesses incredible talent, making him a force to be reckoned with in any battle.
Bakugou's iconic costume showcases his explosive personality and hero status. His hero outfit consists of a dark green jumpsuit adorned with angular designs, reflecting his powerful and aggressive nature. The grenade-like gauntlets on his forearms serve as the conduit for his explosive abilities, while the sturdy knee pads and combat boots ensure he is ready for any combat situation. The distinctive red arm bands and utility belt complete the ensemble, adding a touch of flair to his hero attire.
Behind the tough exterior lies a character who values his friends and strives to protect them. Bakugou's determination and never-give-up attitude inspire those around him, making him both an intense rival and a respected ally. As we embark on the journey of creating the Bakugou Katsuki costume, we will delve into the techniques and materials needed to capture the essence of this formidable hero. So, gear up and prepare to unleash the explosive power of Bakugou Katsuki on your next cosplay adventure!
Check out more TV show costume ideas here.