Are you a fan of Rick and Morty? Do you want to dress up as the beloved Mr. Meeseeks character for Halloween or a costume party? If so, you've come to the right place! In this guide, I'll walk you through everything you need to know to make your own DIY Mr. Meeseeks costume on a budget.
Mr Meeseeks Costume – Rick and Morty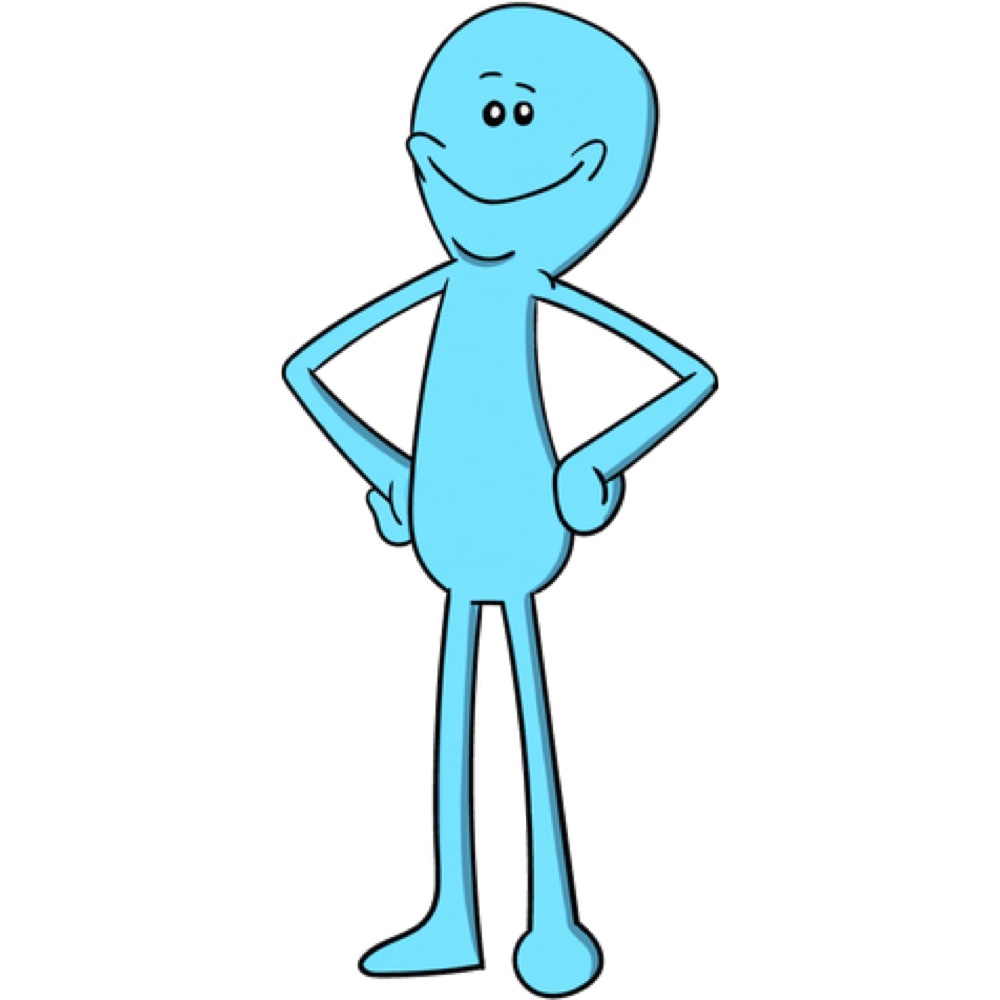 | # | Item | Description |
| --- | --- | --- |
| 1 | Cozy Light Blue Sweater | Wrap yourself in comfort with this cozy light blue sweater, reminiscent of the color of the mischievous Meeseeks. The soft fabric and relaxed fit make it the perfect choice for a casual yet stylish look. Embrace the Meeseeks' playful spirit as you don this delightful sweater, ready to tackle any task that comes your way. |
| 2 | Complementing Light Blue Pants | Create a harmonious ensemble by pairing your light blue sweater with these matching light blue pants. The comfortable and durable fabric ensures ease of movement, allowing you to navigate any adventure with confidence. Embrace the Meeseeks' quest for fulfillment as you embody their vibrant hue from head to toe. |
| 3 | Stylish Light Blue Sneakers | Although Meeseeks don't typically sport shoes, these light blue sneakers perfectly complement your Meeseeks-inspired outfit. The sleek and fashionable design adds a touch of modernity to your ensemble, while the comfortable fit allows you to stay on your feet throughout the day. Step into the shoes of a Meeseeks and embrace their energetic and adventurous spirit. |
| 4 | Quirky Meeseeks Beanie | Add a playful touch to your Meeseeks-inspired look with this delightful Mr. Meeseeks beanie. The beanie mimics the unique features of a Meeseeks' head, showcasing your affinity for these zany characters. Let your inner Meeseeks shine through as you don this whimsical beanie and embrace their adventurous and can-do spirit. |
| 5 | All-in-One Meeseeks Sleep Set | For the ultimate Meeseeks transformation, indulge in this fantastic sleep set. This ensemble includes all the essentials to immerse yourself in the Meeseeks' world of adventure and fun. Slip into the comfortable sleepwear and prepare for vivid dreams filled with interdimensional quests. Perfect for themed parties or cozy nights in, this sleep set is a must-have for every Meeseeks enthusiast. |
Mr Meeseeks Overview
Mr. Meeseeks is a highly recognizable and beloved character from the animated series Rick and Morty. These zany and enthusiastic beings are summoned into existence with a single purpose: to fulfill a specific task assigned to them. With their bright blue appearance, friendly smile, and distinctive voice, Mr. Meeseeks quickly became a fan-favorite.
Mr. Meeseeks' personality is defined by their unwavering dedication to accomplishing the task at hand. They possess an uncontainable energy and an eagerness to please, often using the catchphrase "I'm Mr. Meeseeks, look at me!" Their interactions with the show's characters provide moments of both hilarity and existential contemplation.
To embody a Mr. Meeseeks, consider their signature light blue color as a prominent feature of your costume. Pair a cozy light blue sweater with complementing light blue pants, capturing the essence of their vibrant appearance. Add a touch of whimsy with a Meeseeks beanie, showcasing their unique facial features. And don't forget to complete the look with stylish light blue sneakers, despite the fact that Meeseeks typically don't wear shoes.
By channeling the contagious energy and can-do spirit of Mr. Meeseeks, you can bring this iconic character to life. So, gather your enthusiasm, put on your Meeseeks-inspired ensemble, and get ready to embark on an adventure of laughter and limitless possibilities!
Check out more TV show costume ideas here.