Welcome to the ultimate guide on crafting iconic Jerry and Beth Smith costumes! In this comprehensive tutorial, we will take you through the step-by-step process of recreating the beloved characters from the animated series Rick and Morty. Whether you're a devoted cosplayer, a fan of the show, or simply looking for a fun couple's costume, this guide is here to help you bring the quirky and dynamic duo of Jerry and Beth Smith to life. Get ready to embark on an exciting journey of creativity and transformation as we delve into the world of crafting unforgettable Jerry and Beth costumes! Let us dive in and look at all the things you need to make your own Jerry and Beth Smith costume from Rick and Morty.
Jerry and Beth Smith Costume – Rick and Morty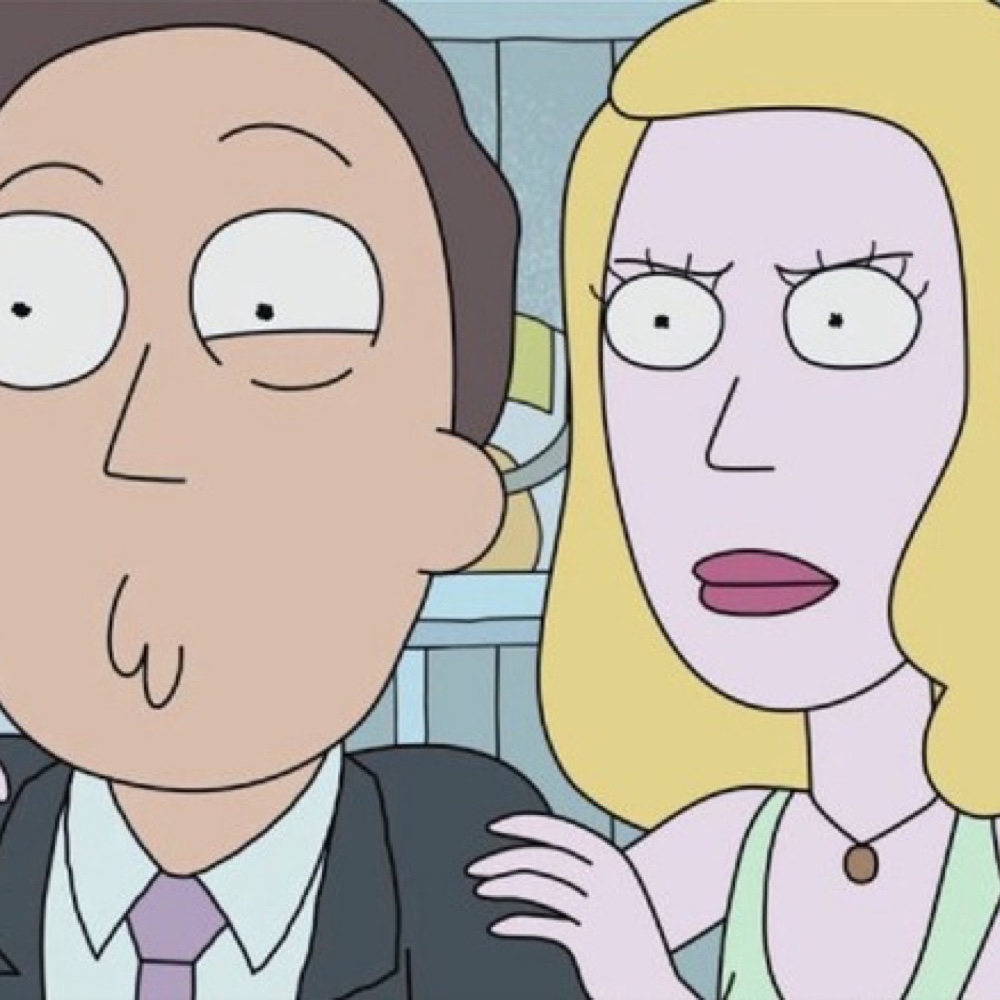 Jerry Smith Costume
| # | Item | Description |
| --- | --- | --- |
| 1 | Vibrant Green Polo Shirt | Elevate your style with a vibrant green polo shirt that exudes a fresh and youthful vibe. Crafted from high-quality fabric, this shirt offers both comfort and style, making it the perfect choice for any occasion. The timeless design and impeccable fit will make you stand out from the crowd. Whether you're going for a casual or smart-casual look, this polo shirt is a must-have staple in your wardrobe. |
| 2 | Brown Tape | Add a touch of Jerry's signature style to your outfit with brown packaging tape. Creatively incorporate the tape as the main stripe on your polo shirt, showcasing your unique fashion sense and attention to detail. The contrasting color and texture of the tape will add an interesting visual element, setting your costume apart from the rest. Let your inner fashion experimenter shine through with this ingenious addition. |
| 3 | Light Blue Pants | Complete your Jerry costume with a pair of light blue pants or light denims. The subtle color adds a laid-back and relaxed touch to your overall look, making it perfect for casual occasions. The tapered fit and stretchy fabric provide optimum comfort and a sleek silhouette. Embrace Jerry's effortless style and let your personality shine through with this versatile and trendy choice. |
| 4 | Black Loafers | Keep your Jerry-inspired look classy and sophisticated with black leather shoes such as oxfords or loafers. These timeless footwear options add a touch of refinement to your outfit, elevating your overall appearance. The superior craftsmanship and comfortable fit ensure that you can stride with confidence wherever you go. Walk in Jerry's footsteps and embrace a polished and put-together look. |
| 5 | Brown Wig | Add the finishing touch to your Jerry costume with a stunning brunette wig. This short, straight wig perfectly replicates Jerry's hairstyle, completing your transformation into the lovable character. The synthetic hair is easy to style and maintain, ensuring that you can effortlessly embody Jerry's signature look. Stand out at any event or party with this fabulous wig. |
Beth Smith costume
| # | Item | Description |
| --- | --- | --- |
| 1 | Vibrant Red V-Neck Top | Step up your style with a stunningly vibrant red v-neck button-down top. Made from premium fabric, this elegant garment ensures both comfort and flair. The rich hue complements any complexion and adds a touch of sophistication to your ensemble. Embrace your inner fashionista and make a bold statement with this eye-catching centerpiece. |
| 2 | Elegant Blue Pants | Create a seamless harmony by pairing the striking red top with these elegant blue pants. The high-quality fabric offers a comfortable fit while exuding a refined appeal. These versatile pants can be dressed up or down, making them an ideal choice for any occasion. The rich blue color adds a touch of sophistication to your overall look, elevating your style to new heights. |
| 3 | Classic White Sneakers | Complete your ensemble with these timeless classic canvas sneakers. The clean, white design adds a touch of freshness and versatility to your overall look. Crafted with utmost care, these sneakers provide exceptional comfort and durability, ensuring that you can rock your style all day long. Step into these iconic shoes and unleash your confidence as you navigate the world with comfort and style. |
| 4 | Chic Blonde Wig | Emulate Beth's stunning bob hairstyle with this exquisite shoulder-length blonde wig. Crafted with meticulous attention to detail, the wig replicates the perfect shade and texture, instantly transforming you into a spitting image of Beth herself. Whether you're cosplaying or simply looking to switch up your style, this wig is a must-have accessory. Step into the limelight and exude confidence as you captivate everyone with your chic and glamorous look. |
Jerry and Beth Smith Overview
Jerry and Beth Smith, the parents of Morty and Summer, play vital roles in the Rick and Morty series. Jerry is known for his well-meaning but often bumbling and insecure nature, while Beth embodies a complex blend of intelligence, strength, and emotional vulnerability. Both characters have distinctive styles that reflect their personalities.
Jerry's costume can be characterized by a plain green polo shirt adorned with a brown tape stripe, paired with light blue pants or denims. Completing the look, he wears black leather shoes such as oxfords or loafers. On the other hand, Beth's costume can be recreated with a vibrant red v-neck button-down top, combined with blue pants. Classic canvas sneakers complete her ensemble. Additionally, you can enhance Beth's appearance with a shoulder-length blonde wig, mirroring her iconic bob hairstyle.
By meticulously following the steps outlined in this guide, you will be able to capture the essence of Jerry and Beth Smith's unique personalities through your costumes. So, let's dive in and craft remarkable ensembles that pay homage to these beloved characters!
Check out more TV show costume ideas here.