Welcome to our comprehensive guide on crafting the legendary Mr. Rogers costume! In this step-by-step walkthrough, we'll explore the art of recreating the attire of one of television's most beloved personalities. Whether you're preparing for a themed event, a school play, or simply want to pay homage to the man who inspired generations, we're here to help you capture the essence of Mr. Rogers with authenticity and attention to detail. So, let's dive in and embark on this delightful journey to bring the spirit of Mr. Rogers to life!
Mr Rogers Costume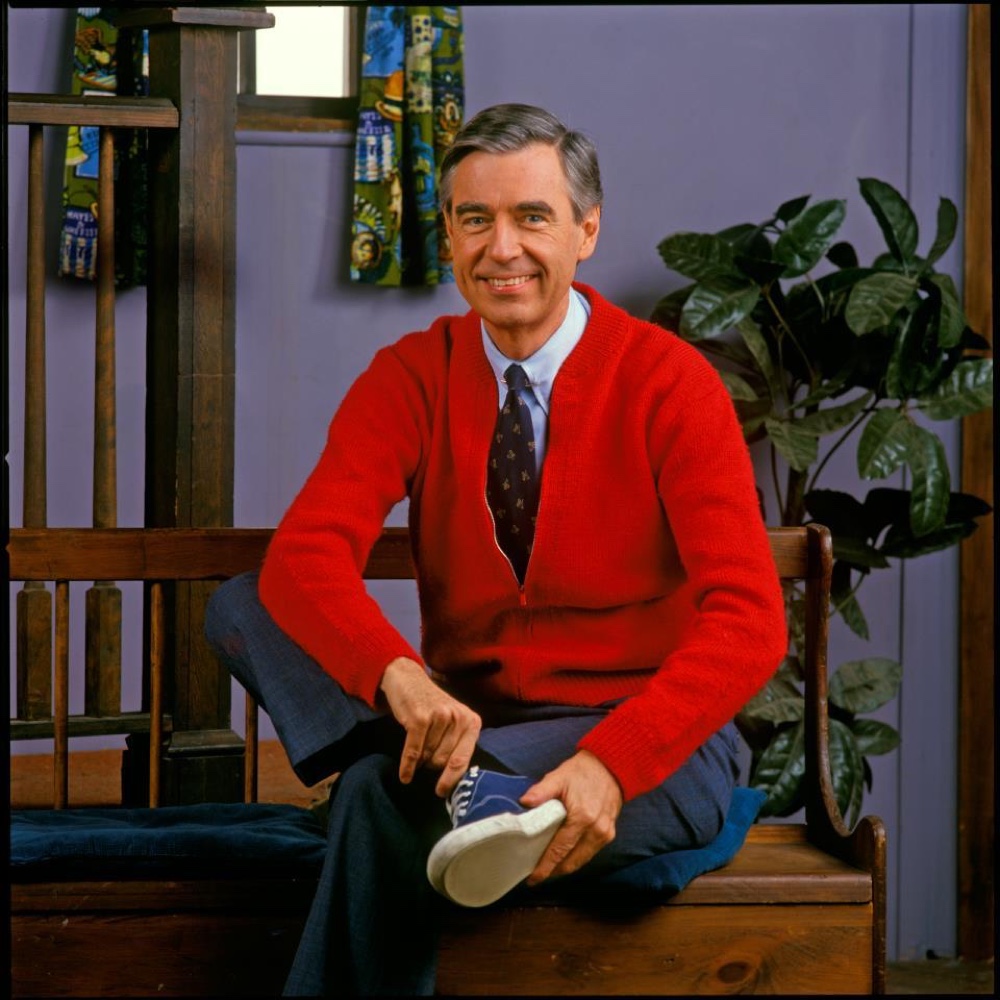 | # | Item | Description |
| --- | --- | --- |
| 1 | Light Blue Dress Shirt | Dive into the sophisticated world of Mr. Rogers with this light blue dress shirt. Crafted with meticulous attention to detail, this shirt embodies his smart-casual style. Its soft, breathable fabric ensures comfort throughout your adventures. Feel like a true gentleman as you channel the grace and warmth that Mr. Rogers exuded every day. |
| 2 | Patterned Black Necktie | Add a touch of elegance to your Mr. Rogers ensemble with this exquisite patterned black necktie. Its intricate design reflects the refined taste of the beloved TV personality. As you tie this accessory around your neck, you'll feel the charisma and sophistication that made Mr. Rogers an icon. Perfect for formal occasions or simply to elevate your everyday attire. |
| 3 | Red Cardigan | Step into the cozy comfort of Mr. Rogers' world with this meticulously hand-knitted red cardigan. Crafted with love, this iconic piece evokes a sense of nostalgia and warmth. Its soft fabric embraces you like a gentle hug, allowing you to embody Mr. Rogers' caring nature. Wear it proudly as a symbol of kindness and compassion that resonates with audiences young and old. |
| 4 | Blue Dress Pants | Embrace the epitome of smart-casual attire with these impeccable blue dress pants. With their perfect blend of style and comfort, they embody the essence of Mr. Rogers' fashion sense. Whether you're strolling through the neighborhood or engaging in meaningful conversations, these pants will be your faithful companions. Choose elegance and versatility as you pay homage to the beloved host. |
| 5 | Blue Sneakers | Experience the comfort and style that Mr. Rogers cherished with these classic blue sneakers. Designed for both fashion and practicality, these shoes allow you to move silently and effortlessly, just like Mr. Rogers did during his TV show. Whether you're exploring the neighborhood or engaging in imaginative play, these sneakers will become your trusted companions on every adventure. |
| 6 | Gray Wig | Complete your transformation into Mr. Rogers with this high-quality gray wig. With its realistic texture and style, this wig allows you to step into the shoes of the beloved TV personality. As you wear it, you'll embody the wisdom, kindness, and playful spirit that Mr. Rogers exemplified. Get ready to inspire others and spread joy with every interaction. |
| 7 | Puppet | Immerse yourself in the magical world of puppetry just like Mr. Rogers did with this delightful puppet. With its detachable design and animated gestures, this puppet brings characters to life and sparks imagination. Use it as a tool to connect with children, engage in storytelling, or simply have fun. Embrace the spirit of creativity and playfulness that Mr. Rogers instilled in all of us. |
Mr Rogers Overview
Fred Rogers, better known as Mr. Rogers, was an American television icon who hosted the educational children's program, "Mister Rogers' Neighborhood." A true advocate for kindness, compassion, and understanding, Mr. Rogers captured the hearts of millions with his gentle demeanor, soothing voice, and genuine care for children's emotional well-being. With his signature cardigan sweater, neatly pressed slacks, and comfortable shoes, Mr. Rogers became synonymous with warmth, empathy, and a safe space for learning and growth. This guide aims to help you recreate his distinctive look, allowing you to embody the essence of this beloved figure and bring his positive influence into your own life and community.
Check out more celebrity costume ideas here.