Welcome to our comprehensive guide on creating an impressive Cousin Itt costume. If you're looking to embrace the whimsical and enigmatic world of the Addams Family, this guide is your go-to resource for bringing the iconic Cousin Itt character to life. With his long, flowing locks and mysterious persona, Cousin Itt is a unique and captivating character that will surely make you stand out at any costume party or Halloween event. Get ready to delve into the secrets of recreating Cousin Itt's iconic look and embodying the charm and intrigue of this beloved character.
Cousin Itt Costume – The Addams Family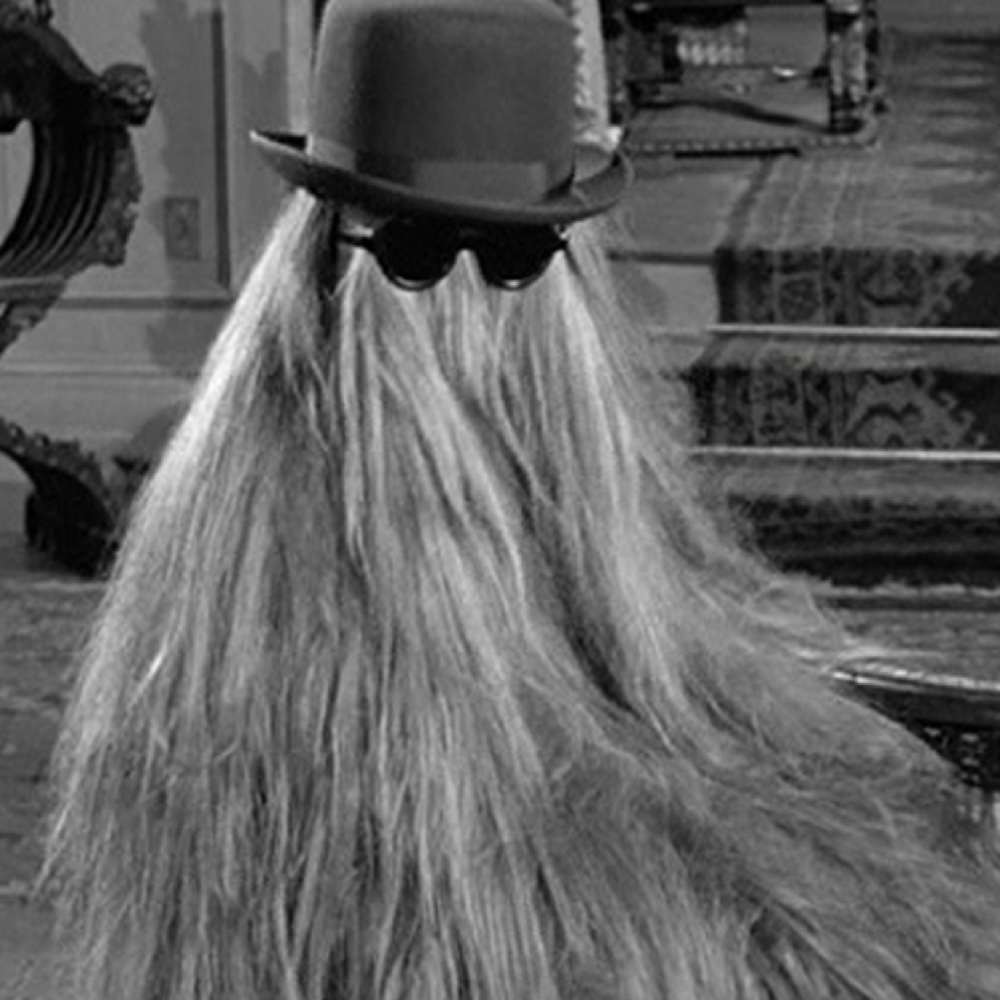 | # | Item | Description |
| --- | --- | --- |
| 1 | Grass Skirt – Natural Color | Transform into the whimsical and unconventional Cousin Itt by repurposing a grass skirt. Wear it as a unique top and bottom combination, adding a touch of eccentricity to your look. To complete the ensemble, don't forget to cover your head as well. |
| 2 | Black Oxfords | Elevate your Cousin Itt costume with a touch of sophistication by wearing a pair of sleek black Oxfords. These classic shoes will add a dapper and polished touch to your overall look, ensuring you embody the character in style. |
| 3 | Black Sunglasses | Emulate Cousin Itt's cool and mysterious persona with a pair of sleek black sunglasses. Not only do they protect your eyes from the sun, but they also add an air of intrigue and glamour to your costume. |
| 4 | Black Bowler Hat | Pay homage to Cousin Itt's distinctive style by donning a sleek black bowler hat. This iconic accessory completes the ensemble and adds an extra layer of authenticity to your portrayal of the character. |
| 5 | Costume Set | If you prefer a convenient and time-saving option, consider purchasing a complete Cousin Itt costume set. This all-in-one package provides you with everything you need to embody the character effortlessly, allowing you to fully embrace the peculiar allure of Cousin Itt. |
Cousin Itt Overview
Cousin Itt, the enigmatic and shaggy relative of the Addams Family, is a character like no other. With his floor-length hair obscuring his entire body, Cousin Itt exudes an aura of mystery and eccentricity. Despite his lack of discernible features, Cousin Itt is known for his impeccable fashion sense and dapper style. He is often seen wearing a bowler hat and donning a pair of sunglasses, adding an air of sophistication to his otherwise unconventional appearance. With his unique way of speaking and his undeniable charm, Cousin Itt has become an endearing figure in popular culture, making him an exciting choice for costume enthusiasts.
In the following sections of this guide, we will explore the key components and techniques required to create an authentic Cousin Itt costume. From finding the perfect wig to styling it just right, to accessorizing with the right hat and sunglasses, we'll guide you through each step of the process. Prepare to unleash your inner Cousin Itt and captivate everyone with your whimsical and mysterious presence. Let's embark on this exciting journey of transformation and bring Cousin Itt to life!
Check out more movie costume ideas here.