Welcome to the comprehensive costume-making guide for Mr. Smee! In this guide, we will walk you through the step-by-step process of creating a remarkable costume that captures the essence of this beloved character from Peter Pan. Whether you're preparing for a costume party, cosplay event, or simply channeling your inner Mr. Smee, this guide will provide you with valuable tips, inspiration, and resources to bring this iconic character to life. So, grab your sewing kit, unleash your creativity, and let's embark on a journey to create an authentic Mr. Smee costume!
Mr Smee Costume – Peter Pan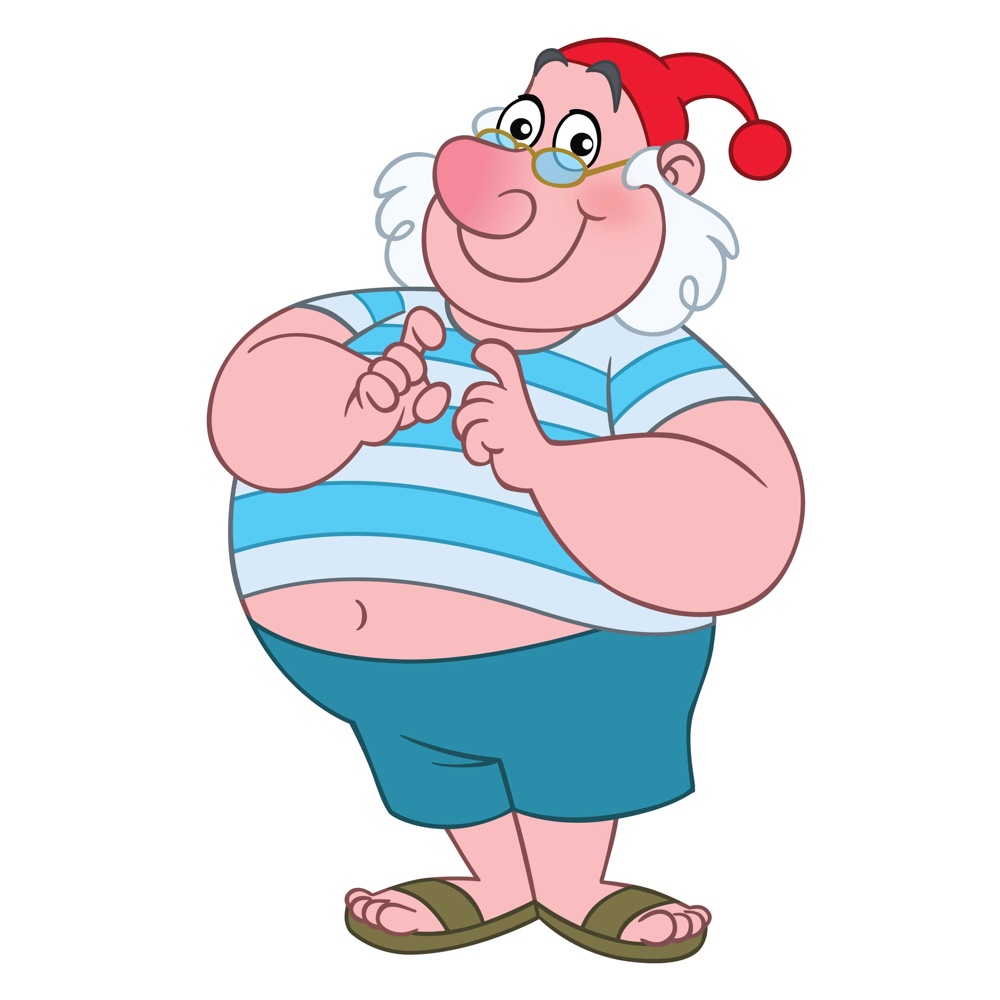 | # | Item | Description |
| --- | --- | --- |
| 1 | Nautical-Inspired Striped Shirt | Elevate your style with a nautical-inspired blue and white striped shirt. Opt for a size larger for a relaxed and effortless look. |
| 2 | Enhanced Belly Stuffer | Achieve the desired effect with a specialized belly stuffer that creates the appearance of a fuller stomach, adding authenticity to your character. |
| 3 | Relaxed-Fit Blue Shorts | Pair your top with comfortable and casual blue shorts, ensuring freedom of movement while maintaining a cohesive ensemble. |
| 4 | Brown Slide Sandals | Complete your look with a stylish and comfortable pair of brown slide sandals, providing ease and convenience for your adventures. |
| 5 | Raspberry Dwarf Hat | Add a touch of whimsy to your costume with a vibrant red dwarf hat, instantly capturing the essence of your character. |
| 6 | Distinctive White Sideburns | Embrace the character's facial features with distinctive white sideburns, creating a striking and memorable appearance. |
| 7 | Crescent Moon Glasses | Add a touch of whimsical charm with crescent moon-shaped glasses, perfectly complementing your overall look. |
Mr Smee Overview
Mr. Smee, known as Captain Hook's loyal first mate, is a memorable character from J.M. Barrie's classic tale, Peter Pan. With his portly figure, round glasses, and signature striped shirt, Mr. Smee epitomizes the bumbling, yet endearing sidekick. Always ready to assist Captain Hook in his mischievous schemes, Mr. Smee is characterized by his kind-hearted nature and unwavering loyalty. Bringing Mr. Smee to life through a carefully crafted costume allows you to embody his charm and add a touch of whimsy to any event. So, let's dive into the details and create a captivating Mr. Smee costume that will transport you to Neverland!
Check out more movie costume ideas here.