In this guide we look at making your own Ms Marvel (Kamala Khan) Costume.
Step into the shoes of the extraordinary Kamala Khan, also known as Ms. Marvel, as we embark on an exciting journey to create a captivating costume that captures the essence of this beloved character. Kamala Khan's debut as Ms. Marvel marked a groundbreaking moment in the Marvel Universe, bringing forth a powerful and relatable superhero who resonates with fans worldwide.
Ms Marvel (Kamala Khan) Costume – Ms. Marvel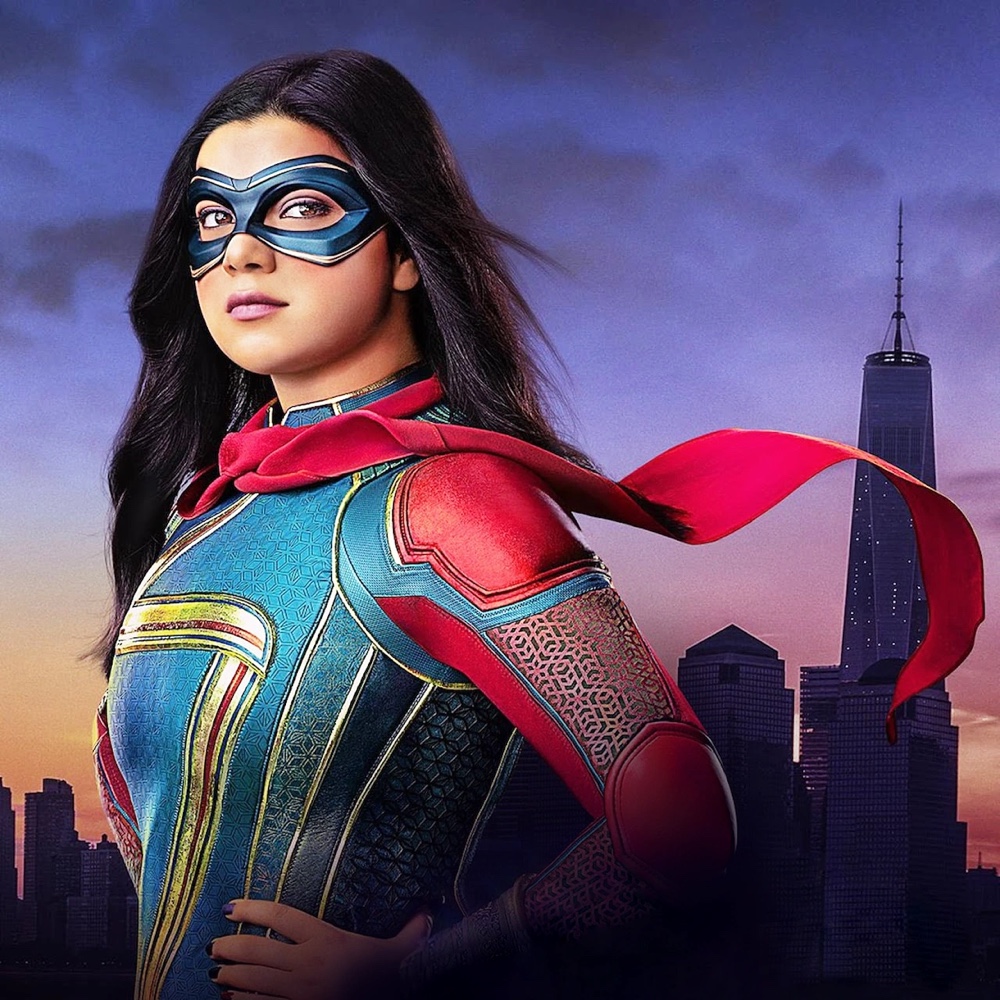 | # | Item | Description |
| --- | --- | --- |
| 1 | Red Spandex Bodysuit | Begin your transformation into the mighty Ms. Marvel by donning this sleek and form-fitting red spandex bodysuit. This versatile base layer will provide the perfect canvas for building your superhero costume, hugging your body in all the right places and giving you the iconic look of Kamala Khan. |
| 2 | T-Shirt Dress | For a casual and comfortable twist on Ms. Marvel's style, slip into this fashionable t-shirt dress. Layer it over your red spandex bodysuit to instantly embody the spirit of Kamala Khan. This combination allows you to showcase your superhero alter ego while maintaining a trendy and effortless appearance. |
| 3 | Red Sneakers | Complete your Ms. Marvel ensemble with a pair of vibrant red sneakers. Not only do they add a touch of youthful energy to your attire, but they also perfectly complement the color scheme of your costume. These stylish kicks will have you ready to leap into action and showcase your superhero agility. |
| 4 | Golden Bracelet Bangle | Channel the power of Ms. Marvel with a stunning golden bracelet bangle worn on your left wrist. This symbolic accessory represents Kamala Khan's latent superpowers, reminding you of the strength and resilience that lies within. With this golden bangle adorning your arm, you'll feel ready to face any challenge that comes your way. |
| 5 | Mask | Protect your true identity and fully embrace the role of Ms. Marvel with a striking Ms. Marvel mask. Slide it over your face, ensuring to add the necessary thin yellow lines that capture the authentic Marvel aesthetic. With this mask in place, you'll embody the duality of Kamala Khan's ordinary life and extraordinary superhero persona. |
| 6 | Red Long Tie Scarf | Elevate your Ms. Marvel costume with the addition of a stylish red long tie scarf. Draped around your neck, this accessory adds an extra level of flair and fashion-forwardness to your outfit. Not only does it enhance the overall look, but it also pays homage to Kamala Khan's youthful and trendy style. |
| 6 | Full Costume Set | Instantly transform your child into the mighty Ms. Marvel with this comprehensive full costume set. Designed with attention to detail and authenticity, this ensemble includes all the essential components needed to capture the essence of Kamala Khan's superhero identity. With this complete set, your little one will be ready to unleash their inner Ms. Marvel and embark on their own heroic adventures. |
Ms Marvel (Kamala Khan) Overview
Ms. Marvel, also known as Kamala Khan, burst onto the comic book scene as a fresh and vibrant superhero. With her Pakistani-American heritage, relatable personality, and shape-shifting abilities, Kamala quickly became a fan-favorite character in the Marvel Universe.
In this overview, we will dive into the extraordinary world of Ms. Marvel and explore the essence of Kamala Khan. From her humble beginnings as a teenager from Jersey City to her journey of self-discovery as a superhero, Kamala's story resonates with readers of all backgrounds.
Join us as we uncover the core elements that make Ms. Marvel a compelling character. We'll explore her unique powers, including her ability to stretch, enlarge, and morph her body. We'll also delve into her endearing personality, highlighting her humor, determination, and unwavering belief in justice and equality.
In addition to her superhuman abilities, Kamala is known for her distinctive costume, which embodies her cultural heritage and personal style. Through our guide, you'll discover the key components that bring Ms. Marvel's iconic outfit to life. From her red and blue bodysuit adorned with a lightning bolt emblem to her red scarf and boots, we'll provide you with expert tips and creative suggestions to recreate Kamala's vibrant look.
But Ms. Marvel is more than just a costume. She represents empowerment, diversity, and the importance of embracing one's individuality. Through her adventures, Kamala tackles real-world issues and promotes inclusivity, making her an inspiration to fans of all ages.
Whether you're a cosplayer preparing for a convention or simply a fan looking to pay homage to this remarkable character, our guide will equip you with the knowledge and inspiration to embody the spirit of Ms. Marvel. You'll learn how to capture Kamala's unique personality, infuse your portrayal with her infectious energy, and spread the message of courage and acceptance that she embodies.
So, join us as we celebrate the incredible journey of Kamala Khan and the legacy of Ms. Marvel. Let's unleash our own superpowers of creativity and bring this dynamic character to life. Get ready to embrace diversity, empower others, and step into the shoes of a true hero. Together, we'll honor the spirit of Ms. Marvel and show the world that anyone can be extraordinary.
Check out more TV show costume ideas here.