Get ready to gallop into the magical world of Equestria as we delve into the delightful character of Applejack from "My Little Pony: Friendship is Magic." Known for her honesty, hard work, and warm country charm, Applejack has captured the hearts of fans young and old. In this guide, we will take you on a journey to create an enchanting Applejack costume that will transport you straight to Sweet Apple Acres. Whether you're a seasoned cosplayer or a beginner looking to embrace the spirit of friendship, our step-by-step instructions and creative insights will help you bring this beloved character to life.
Applejack Costume – My Little Pony: Friendship is Magic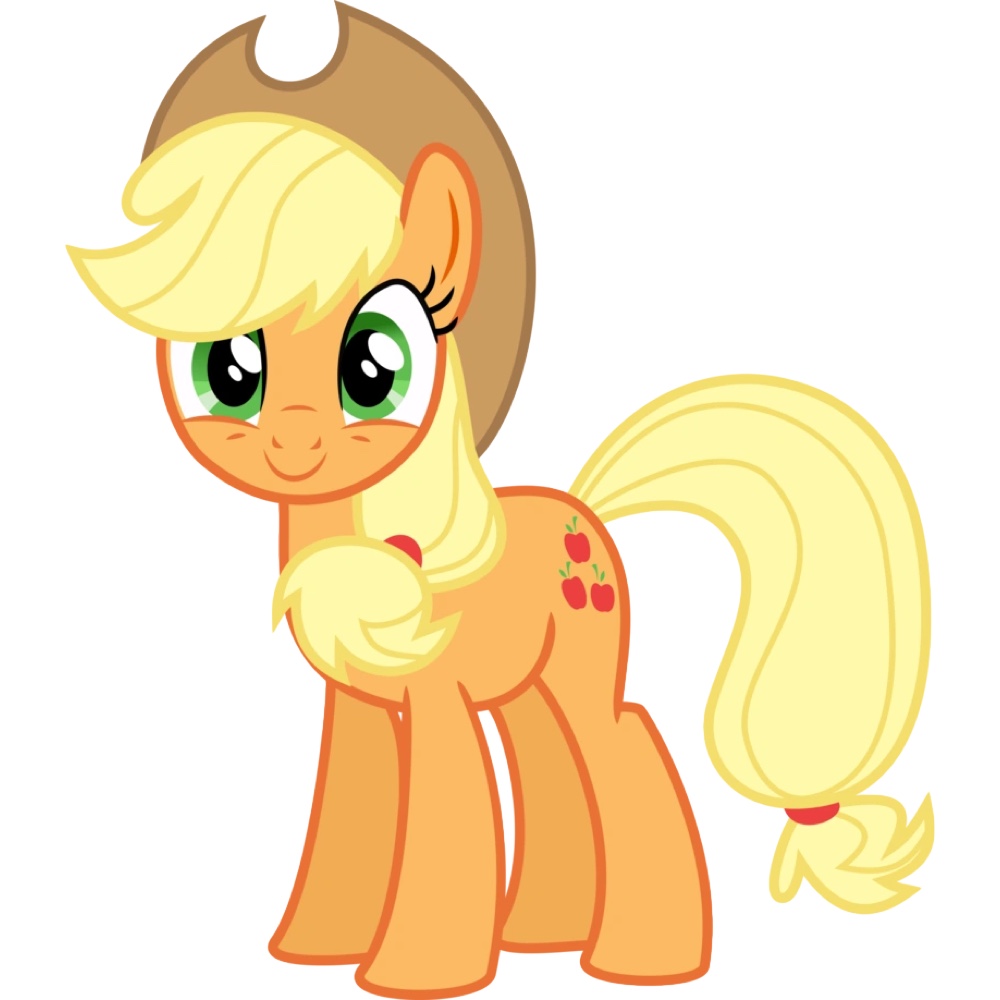 | # | Item | Description |
| --- | --- | --- |
| 1 | Orange Tracksuit | Embrace the vibrant spirit of Applejack's pony hair coat by slipping into an eye-catching orange tracksuit. This bold choice will not only showcase her distinctive color but also capture her energetic and adventurous nature, ensuring you stand out with every step you take. |
| 2 | Brown Cowboy Hat | Channel the rustic charm and farm girl appeal of Applejack with a stylish brown cowboy hat. This timeless accessory not only adds a touch of country flair but also completes the iconic look, paying homage to Applejack's love for her family's apple orchard and her connection to the land. |
| 3 | Red Sneakers | Step into the world of Applejack with confidence by donning a pair of vibrant red sneakers. These comfortable and stylish shoes not only match the colors of your ponytail bands and cutie mark but also add a dash of playfulness to your costume, reflecting Applejack's lively and energetic personality. |
| 4 | Yellow Wig and Tail | Transform into Applejack's lovable and spirited pony form with a long, flowing yellow wig and tail. These mesmerizing accessories will allow you to embody the essence of Applejack's mane and tail, capturing her pony identity and showcasing your dedication to the character. |
| 5 | Red Ponytail Hair Bands | Secure your long wig and tail in place with the help of red ponytail hair bands. These essential accessories not only add a touch of authenticity but also keep your mane and tail looking sleek and stylish, allowing you to exude the charm and confidence of Applejack. |
| 6 | Red Apple Patches | Give your Applejack costume the perfect finishing touch by sewing on vibrant red apple patches to your tracksuit. These delightful accents not only pay homage to Applejack's connection to her family's apple orchard but also serve as a recognizable symbol of her cutie mark, adding an extra touch of authenticity and charm to your ensemble. |
Applejack Overview
Applejack, a beloved character from the animated series "My Little Pony: Friendship is Magic," is known for her down-to-earth nature, strong work ethic, and unwavering honesty. As a dependable and reliable friend, Applejack captivates audiences with her warm heart and genuine personality.
In this overview, we will explore the delightful world of Applejack, delving into her endearing qualities, unique traits, and her role within the magical land of Equestria. From her iconic apple-themed cutie mark to her signature country charm, Applejack's character has captured the hearts of fans around the world.
Join us as we embark on a journey to discover the essence of Applejack, her role as an Element of Harmony, and her cherished place within the diverse and colorful world of My Little Pony. We'll delve into her unwavering loyalty to her friends, her connection to her family's apple orchard, and the lessons she imparts about the values of hard work, honesty, and perseverance.
Furthermore, we'll explore the joy of embodying Applejack through cosplay and dress-up. Whether you're preparing for a convention, cosplay event, or simply want to embrace the spirit of this endearing character, we've got you covered. Our guide will provide you with invaluable insights, tips, and inspiration to create an authentic and captivating Applejack costume.
From selecting the perfect apple-themed accessories to channeling her country style and accentuating her distinct features, we'll guide you step-by-step through the process of bringing Applejack to life. You'll learn about the key elements of her outfit, her signature hat and boots, and how to infuse your portrayal with her characteristic warmth and sincerity.
So, saddle up and get ready to explore the world of Applejack. Unleash your inner honesty and embrace the spirit of friendship as we uncover the secrets behind her endearing character. With our guide, you'll be well-prepared to celebrate Applejack's values, embody her unique charm, and spread a little country magic wherever you go. Let's embark on this enchanting journey and discover what makes Applejack truly special!
Check out more TV show costume ideas here.