Welcome to the glamorous world of Muffy Crosswire! In this comprehensive guide, we will embark on an exciting journey to recreate the stylish and trendsetting character from the beloved animated series Arthur. Whether you're a fan of Muffy's fashion-forward sensibilities, her vibrant personality, or simply looking to embody her elegance and confidence for a costume event or cosplay, this guide will provide you with the step-by-step instructions and inspiration needed to craft an exquisite Muffy Crosswire costume. Get ready to dive into the world of high fashion and sophistication as we unleash our inner fashionistas!
Muffy Crosswire Costume – Arthur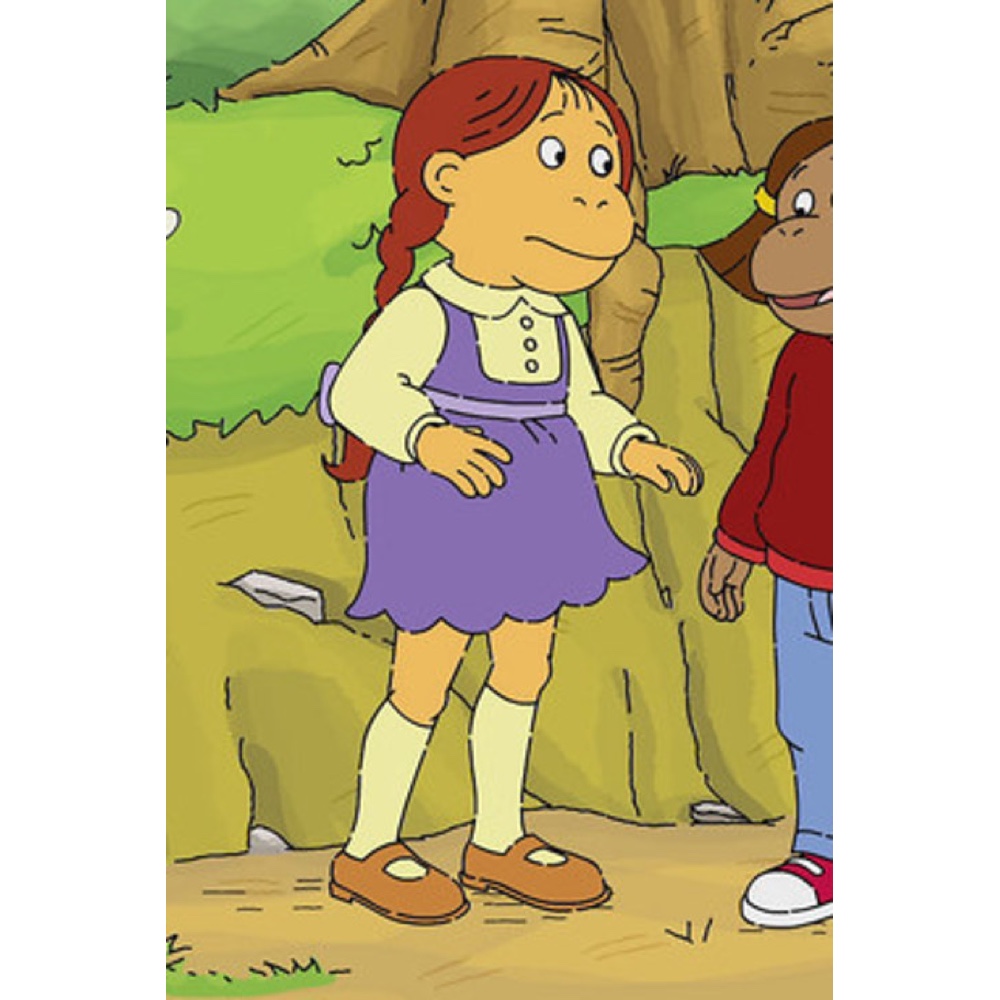 | # | Item | Description |
| --- | --- | --- |
| 1 | White Round Collar Shirt | Elevate your ensemble with the timeless charm of this white round collar shirt, exuding sophistication and grace. |
| 2 | Purple Dress | Add an element of enchantment with a stunning purple dress that gracefully drapes over the shirt, exuding elegance and style. |
| 3 | Ribbon | Accentuate your waistline and infuse a touch of whimsy by styling the dress with a delicate blue ribbon as a charming belt. |
| 4 | Socks | Complete the look with mid-length socks, adding a playful and youthful vibe to your attire. |
| 5 | Shoes | Maintain a polished school-girl aesthetic with these stylish shoes, providing both comfort and sophistication. |
| 6 | Monkey Hat | Add a whimsical touch to your outfit with a playful monkey hat, showcasing your unique sense of style. |
| 7 | Braided Wig | Enhance your look with a voluminous braided wig, adding an element of intrigue and glamour to your overall appearance. |
Muffy Crosswire Overview
Muffy Crosswire is a prominent character in the animated series Arthur, based on the popular children's books by Marc Brown. Known for her refined tastes and unapologetic flair for fashion, Muffy is a vibrant presence in the show's cast of characters. As one of Arthur's classmates and friends, Muffy showcases her stylish and sophisticated personality through her impeccable wardrobe and keen eye for all things trendy.
Muffy is often seen wearing chic and glamorous outfits that reflect her affluent background. She has an extensive collection of designer dresses, skirts, blouses, and accessories that combine to create her signature fashion-forward look. Muffy's sense of style is characterized by vibrant colors, bold patterns, and attention to detail, showcasing her confidence and love for all things glamorous. She effortlessly combines different textures, accessories, and footwear to create ensembles that are always ahead of the fashion curve.
Beyond her fashion prowess, Muffy is also known for her compassion, loyalty, and determination. While she may initially appear materialistic, Muffy learns important life lessons about the value of true friendship, kindness, and the importance of looking beyond material possessions.
Check out more TV show costume ideas here.