Are you a fan of classic horror films and looking for a costume that's both iconic and terrifying? Look no further than Nancy Thompson from "A Nightmare on Elm Street." In this comprehensive guide, we will walk you through the process of creating a chillingly accurate Nancy Thompson costume. With her memorable style and brave character, you'll be ready to take on the nightmares of Elm Street at your next Halloween party or cosplay event.
This is an awesome costume idea for couples if you have a partner who will dress as Freddy Krueger.
Nancy Thompson Costume – A Nightmare on Elm Street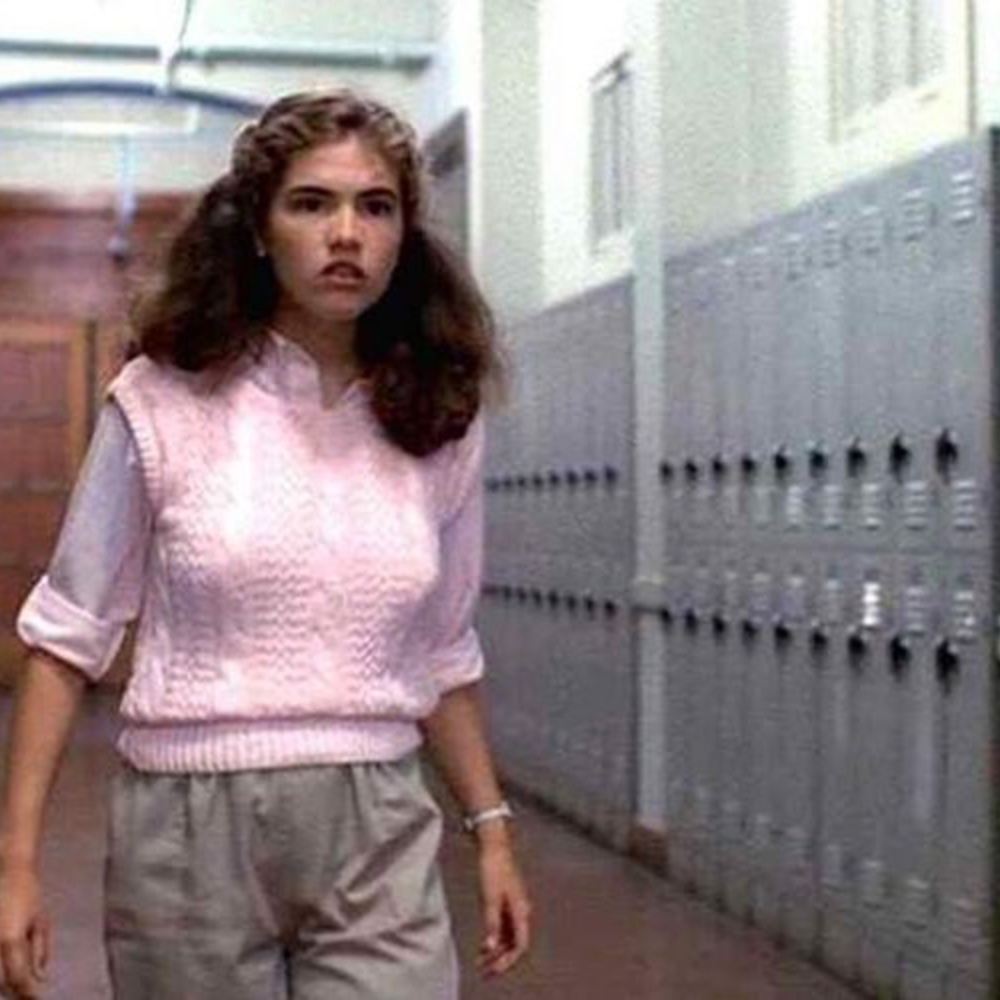 | | |
| --- | --- |
| Pink Sweater Vest | Nancy is often seen wearing a pink sweater vest in the movie. This vest is a key element of her outfit and contributes to her distinctive and recognizable look. It's a crucial piece to capture the character's style accurately. |
| Light Pink Shirt | Underneath the sweater vest, Nancy typically wears a light pink shirt. The shirt complements the vest and adds depth to her outfit. It's an integral part of her wardrobe and helps nail the details of her attire. |
| Beige Pants | Nancy wears beige or khaki pants in the film. These pants are practical for her character, as she often finds herself in intense situations while trying to confront Freddy Krueger. They complete the overall look of her outfit and are essential for accuracy. |
| Wrist Watch | Nancy's wristwatch is not just a fashion accessory but also a functional item in the movie. She uses it to keep track of time and stay awake, as falling asleep means risking a deadly encounter with Freddy in the dream world. The wristwatch adds authenticity to the costume and highlights an important plot element. |
| Curly Brunette Wig | Nancy has distinctive curly brunette hair in the film. If you don't naturally have this hair type and color, a wig is essential to capture her hairstyle accurately. It's a defining characteristic of her appearance and helps you embody the character more convincingly. |
Nancy Thompson Overview
Nancy Thompson is a central character in Wes Craven's 1984 horror masterpiece, "A Nightmare on Elm Street." Portrayed by actress Heather Langenkamp, Nancy is not your typical horror movie victim; she's a courageous and resourceful heroine who stands out in the genre.
In the film, Nancy becomes embroiled in a nightmarish battle against Freddy Krueger, a vengeful spirit who haunts the dreams of Elm Street's teenagers. What sets Nancy apart is her determination to unravel the mystery behind Freddy's existence and protect her friends from his deadly clutches.
Nancy's iconic outfit, featuring her pajamas and white streaked hair, is instantly recognizable to fans of the franchise. Her resilience, intelligence, and willingness to confront her fears make her a beloved character in the horror genre, and her legacy lives on through various sequels, adaptations, and cultural references.
With this Nancy Thompson costume guide, you'll have the opportunity to pay homage to this legendary character while embracing her fearless spirit. So, let's dive into the details and create a costume that will give everyone nightmares!
Check out more A Nightmare on Elm Street costume ideas here.