Welcome to the ultimate guide for crafting an authentic Nightcrawler costume! Whether you're preparing for a cosplay event, Halloween, or simply want to embrace your love for the iconic X-Men character, this comprehensive guide will provide you with all the information and inspiration you need to bring Nightcrawler to life. Get ready to delve into the world of teleportation, agility, and indigo-skinned awesomeness as we explore the key elements required to create a remarkable Nightcrawler costume.
Nightcrawler Costume – X-Men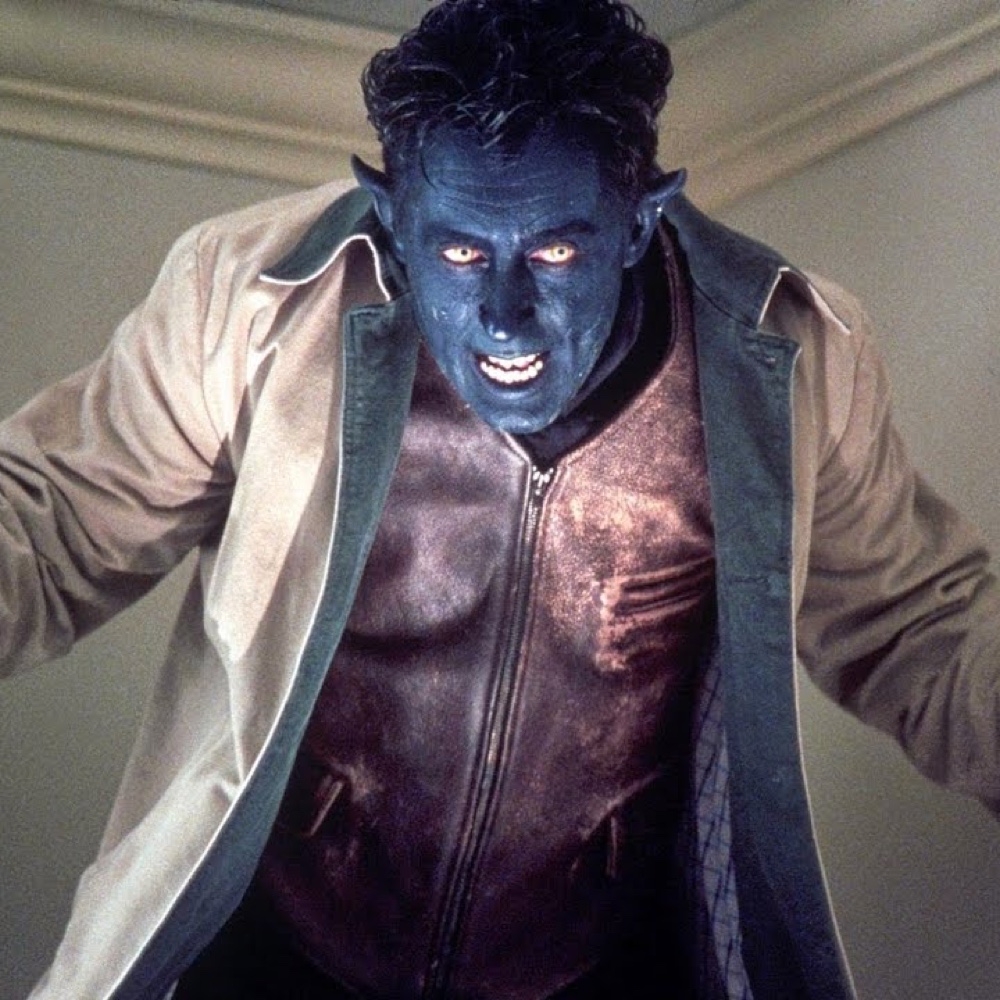 | # | Item | Description |
| --- | --- | --- |
| 1 | Red Leather Jacket | Find a vibrant red leather jacket with a touch of retro flair, reminiscent of the iconic fashion seen in Michael Jackson's "Thriller" music video. |
| 2 | 80s Styled Brown Pants | Secure a pair of brown pants that embody the spirit of the 80s, capturing the era's distinctive fashion trends. |
| 3 | Blue Full-Body Spandex Suit | Obtain a full-body spandex suit in a vibrant shade of blue to emulate Nightcrawler's unique indigo skin tone. |
| 4 | Blue Body Paint | Apply blue body paint to recreate Nightcrawler's distinctive complexion, ensuring to cover your face, ears, and even the tail costume for a seamless look. |
| 5 | Elf Ear Costume | Elevate your transformation by donning elf ear costumes, providing you with Nightcrawler's signature pointed ears. |
| 6 | Fangs Costume | Add a touch of intimidation to your look with fangs as a prop, heightening the eerie factor of Nightcrawler's appearance. |
| 7 | Devil Tail Costume | Complete your ensemble with a devil tail prop, embracing Nightcrawler's devilish nature and enhancing the overall authenticity of your costume. |
| 8 | Blue & Black Wig | Recreate Nightcrawler's signature 80s punk hairstyle with a black punk wig, capturing the essence of his unique and edgy look. |
| 9 | Full Costume | Embrace the classic comic book look with a full costume ensemble, paying homage to Nightcrawler's original appearance in the comics. |
Nightcrawler Overview
Nightcrawler, also known as Kurt Wagner, is a beloved mutant character from the X-Men universe. With his distinctive indigo skin, glowing yellow eyes, and a prehensile tail, Nightcrawler possesses a unique appearance that sets him apart. However, it's his remarkable ability to teleport instantly and his acrobatic agility that truly define him as a fan-favorite. Born with these mutant powers, Nightcrawler is a skilled swordsman and an integral member of the X-Men team, using his agility and teleportation skills to outmaneuver his opponents and fight for justice.
Check out more movie costume ideas here.