Welcome to our comprehensive guide on creating an impressive costume inspired by the legendary character of Nick Fury from Marvel's Avengers. Nick Fury, played by the charismatic Samuel L. Jackson, is a formidable and iconic figure within the Marvel Cinematic Universe. As the director of S.H.I.E.L.D. and a key member of the Avengers, Fury exudes authority, intelligence, and a no-nonsense attitude. In this guide, we will walk you through the process of assembling a striking Nick Fury costume, ensuring that you capture the essence of this legendary character and command attention at any event or cosplay gathering. Get ready to step into the shoes of the ultimate spy and strategist as we unveil the secrets to creating an authentic Nick Fury persona.
Nick Fury Costume – The Avengers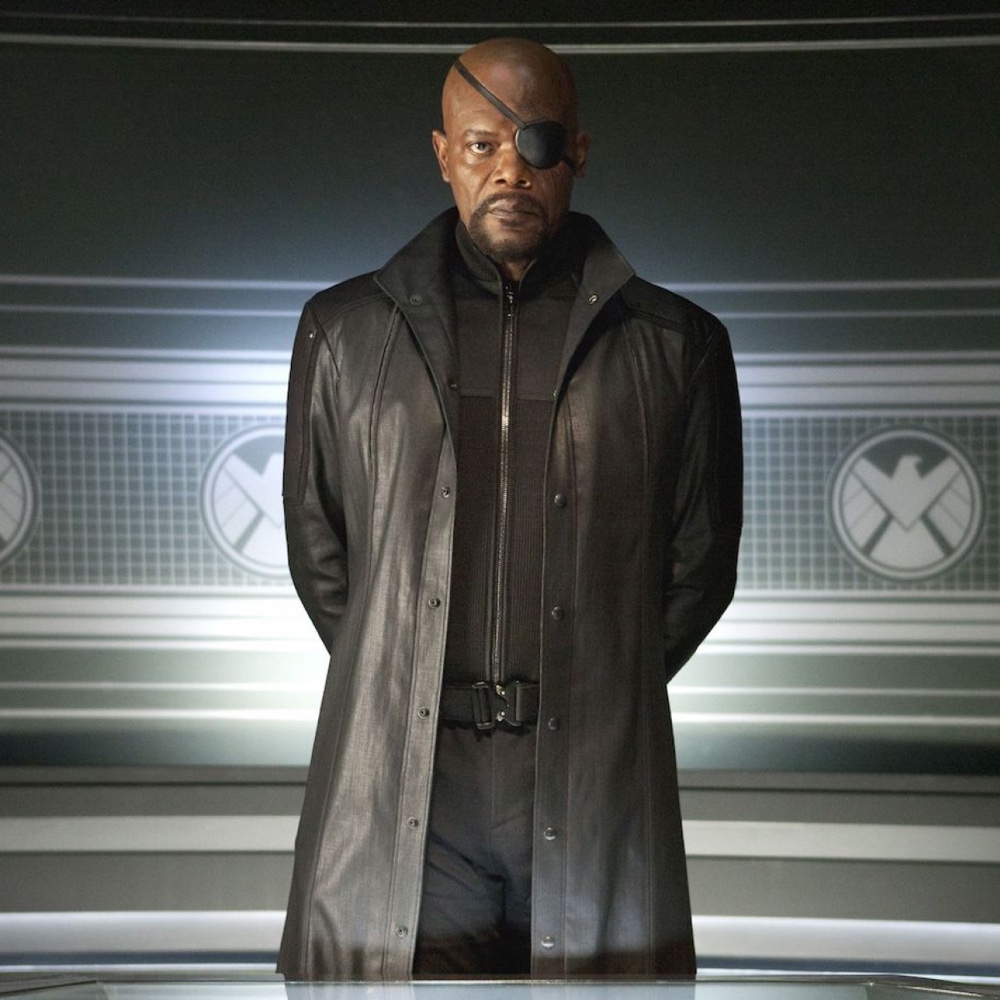 | # | Item | Description |
| --- | --- | --- |
| 1 | Faux Leather Black Trench Coat | This remarkable coat channels the essence of Nick Fury's legendary style, invoking a sense of awe and reverence associated with pop culture icons. Its resemblance to his iconic coat is sure to leave a lasting impression. |
| 2 | Tactical Fleece Jacket | Immerse yourself in Nick's world by donning this sleek, all-black tactical jacket that he frequently adorns. Its covert design exudes an air of stealth and professionalism. |
| 3 | Pants, black | Elevate the military aesthetic of your attire with these versatile black utility pants. They seamlessly blend functionality with style, creating a commanding presence reminiscent of Nick Fury's strategic approach. |
| 4 | Pistol holster, leg strap | Embrace the hardcore nature of Nick's character with this formidable leg holster, inspired by his own choices in the field. Its rugged design exudes an aura of readiness and authority. |
| 5 | Utility belt, gun holster | Unleash your inner operative with this versatile utility belt that features a convenient gun holster. Drawing inspiration from Nick's own gear, it adds a touch of functionality and intrigue to your ensemble. |
| 6 | Costume pistol | No Nick Fury-inspired costume is complete without a signature pistol. This costume pistol perfectly captures the essence of his arsenal, allowing you to embody the character's powerful presence. |
| 7 | Boots, combat style | Step into the boots of a true warrior with these combat-style boots, serving as the ideal finishing touch for your costume. Their rugged and hardcore design exudes strength and determination. |
| 8 | Eye patch, black | Complete your transformation into Nick Fury with his iconic black eye patch, symbolizing his resilience and enigmatic nature. This accessory adds an unmistakable touch of authority to your overall look. |
Nick Fury Overview
Nick Fury is a highly skilled and experienced former military officer who plays a crucial role in the Marvel Universe. Known for his signature eyepatch and sleek, all-black attire, Fury projects an air of mystery and power. He is a master strategist, always one step ahead, and possesses an unwavering dedication to protecting the world from extraordinary threats. With his calm demeanor and sharp wit, Fury commands the respect and loyalty of those around him. As you don the Nick Fury costume, you will embody the essence of this iconic character, exuding confidence, authority, and a sense of unwavering determination. Prepare to take on the role of a true superhero as you embrace the persona of Nick Fury, the mastermind behind Earth's mightiest heroes.
Check out more movie costume ideas here.