Welcome to the fierce and vibrant world of Okoye, the powerful warrior and loyal protector from the Marvel Cinematic Universe's Black Panther! In this guide, we will delve into the intricacies of creating an awe-inspiring Okoye costume that embodies her strength, grace, and unwavering dedication to Wakanda. Okoye, with her remarkable skills in combat, leadership, and unyielding loyalty, has captivated audiences with her indomitable spirit and unwavering devotion to her people. Whether you're preparing for a cosplay event, a themed party, or simply want to channel Okoye's fierce energy, this guide will provide you with the inspiration and step-by-step instructions needed to bring this remarkable character to life. So, let's embark on a journey to embrace the warrior within and honor the legacy of Okoye and the kingdom of Wakanda!
Okoye Costume – Black Panther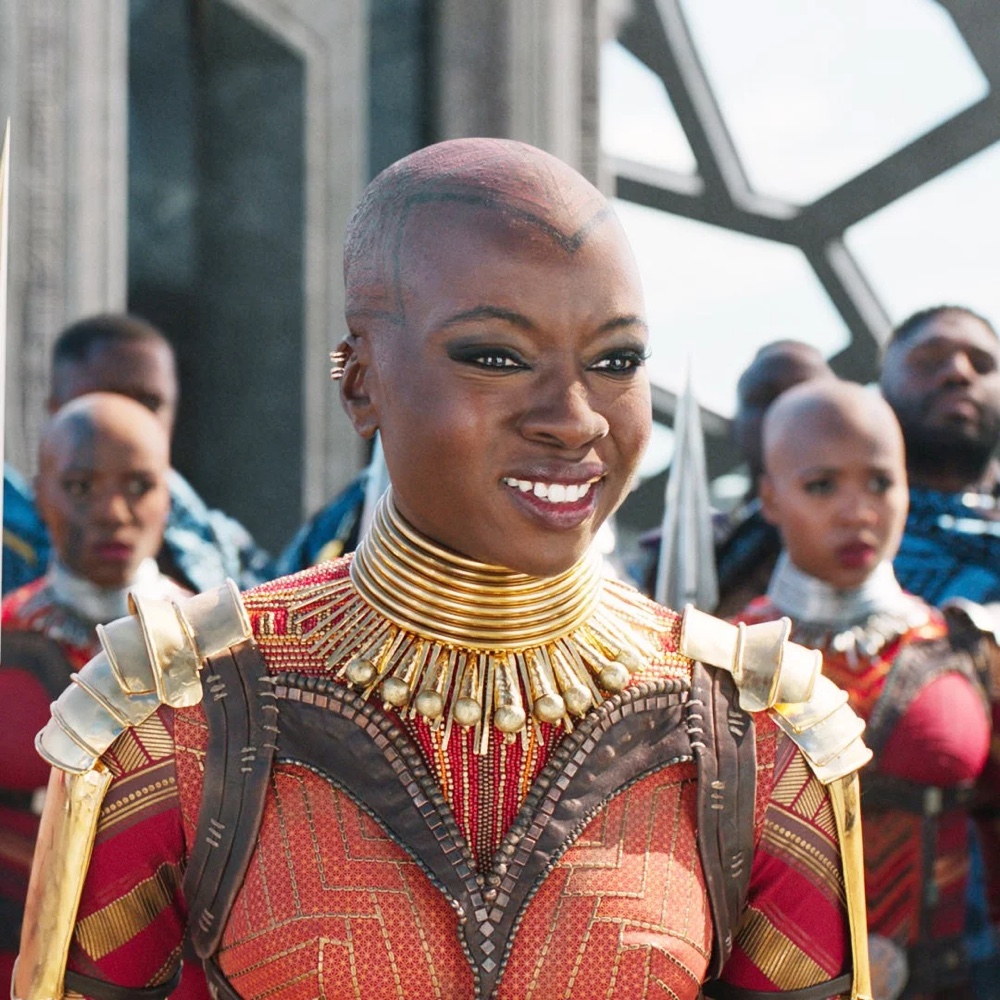 | # | Item | Description |
| --- | --- | --- |
| 1 | Orange Long-Sleeved Shirt | Begin your Okoye ensemble with an eye-catching orange long-sleeved shirt to showcase your boldness and confidence. |
| 2 | Black Pants | Pair your shirt with sleek black pants that exude elegance and complement your overall fierce look. |
| 3 | Black Boots | Step confidently into Okoye's shoes with sturdy black boots that provide both comfort and an aura of authority. |
| 4 | Shoulder Armor with Chest Straps | Elevate your costume with shoulder armor and chest straps, which can be enhanced by applying metallic gold paint to the armor and brown paint to the straps for a striking appearance. |
| 5 | Brown Fabric | Embrace Okoye's regal aesthetic by incorporating a brown fabric belt into your costume, or consider adding fabric with African print to capture the essence of Wakanda. |
| 6 | Belt Buckle | Add a touch of detail and authenticity with a belt buckle that complements your Okoye-inspired ensemble. |
| 7 | Gold Choker Collars | Emulate Okoye's majestic presence by adorning yourself with gold choker collars, showcasing your noble and distinguished aura. |
| 8 | Gold Statement Bracelets | Complete your ensemble with matching gold statement bracelets, adding a touch of elegance and accentuating your warrior spirit. |
| 9 | Spear | Arm yourself with a formidable spear, embodying Okoye's strength and prowess as a warrior. |
| 10 | Costume Set | If you prefer a ready-made option, consider a costume set that captures the essence of Okoye, saving you time and effort in the costume-making process. |
Okoye Overview
Okoye is a prominent character in the Marvel Cinematic Universe, first introduced in the blockbuster film Black Panther. As the head of the Dora Milaje, the all-female special forces of Wakanda, Okoye is a formidable warrior and a symbol of strength and resilience. With her exceptional combat skills, unwavering loyalty to the throne, and unyielding devotion to Wakanda, she stands as a pillar of honor and tradition. Okoye's signature look includes a vibrant and intricately designed costume that reflects the rich cultural heritage of Wakanda. Adorned with traditional armor, a spear, and a distinctive headdress, Okoye exudes regality and authority. Her dedication to her people and her unwavering commitment to protecting Wakanda make her a revered figure among fans worldwide. By creating an Okoye costume, you have the opportunity to embody the spirit of this extraordinary warrior, honor the legacy of Wakanda, and inspire others with your own strength and resilience. So, let your creativity soar, gather your materials, and let's embark on a journey to create a stunning Okoye costume that will make you feel like a true warrior of Wakanda!
Check out more movie costume ideas here.