Welcome to the ultimate guide for creating an authentic Pablo Escobar costume. Whether you're planning to attend a costume party, participate in a themed event, or simply embrace the charismatic persona of the notorious drug lord, this guide will provide you with all the essential tips and tricks to bring the iconic character to life. From meticulously selecting the right clothing pieces to paying attention to minute details, we'll help you craft a costume that exudes the essence of Pablo Escobar himself.
Pablo Escobar Costume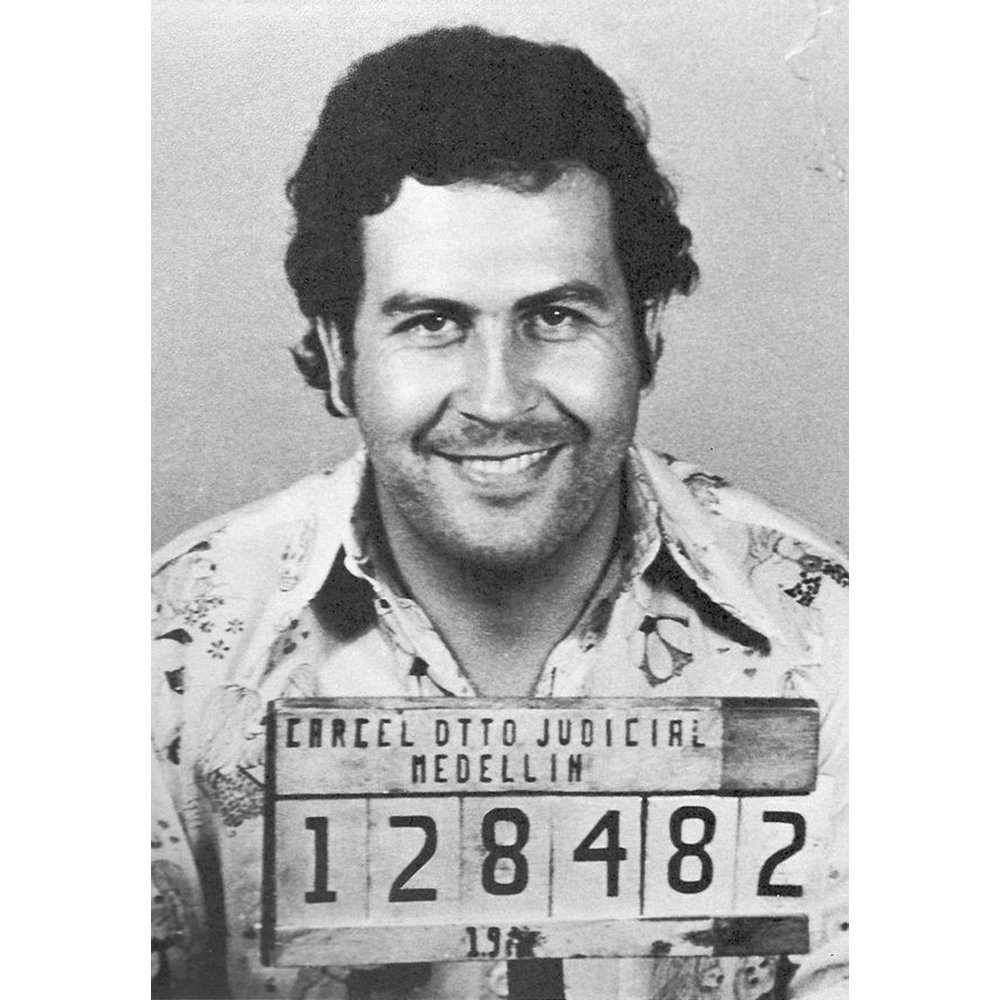 | # | Item | Description |
| --- | --- | --- |
| 1 | Patterned Button Down Polo | This incredible pastel-colored button-down polo is as light as a feather, providing the perfect disguise for the cunning drug lord. Its woven sleeves add an elegant touch, making it a standout piece for any discerning individual. |
| 2 | Regular Fit Denim Pants | Pablo Escobar's comfort is paramount, and these regular fit denim pants provide the ultimate freedom of movement. Crafted with the finest quality denim, they are meticulously designed to ensure a flawless fit and unmatched durability. |
| 3 | Brown Oxfords | Step into sophistication with these timeless brown Oxfords. Handcrafted using premium materials, these shoes exude elegance and offer unmatched comfort. Perfectly suited for both formal occasions and everyday wear, they are an essential addition to any gentleman's wardrobe. |
| 4 | Brown Leather Belt | To ensure his pants stay in place, Pablo relies on the exquisite craftsmanship of this brown leather belt. Made from genuine leather, it boasts a single buckle design that epitomizes both style and functionality. Indulge in luxury and secure your outfit with this statement accessory. |
| 5 | Wavy Black Wig | Transform yourself with this mesmerizing wavy black wig. Crafted with meticulous attention to detail, it replicates Pablo Escobar's signature hairstyle flawlessly. Embrace the allure of the drug lord's charm and captivate everyone around you with this stunning accessory. |
| 6 | Fake Black Mustache | Embody the spirit of Pablo Escobar with this iconic detail. Adorn your upper lip with this expertly crafted, lifelike fake black mustache. With its impeccable quality and adhesive backing, it seamlessly blends with your natural features, completing your transformation into the infamous drug lord. |
| 7 | White Craft Board | Unleash your creativity with this versatile white craft board. Use it as the canvas for your very own Pablo Escobar mug shot. Whether you're reenacting iconic scenes or creating unique artwork, this board provides the perfect backdrop to capture the essence of the legendary drug lord. |
Pablo Escobar Overview
Pablo Escobar, a name that resonates with both fear and fascination, was a Colombian drug lord who rose to prominence during the late 20th century. Known as the "King of Cocaine," Escobar built a vast criminal empire, becoming one of the wealthiest and most powerful individuals in the world. His influence reached far and wide, making him a legendary figure in the realm of organized crime.
With his distinctive fashion sense, Pablo Escobar left an indelible mark on popular culture. The aim of this guide is to help you embody the spirit of this enigmatic character, capturing his style, charisma, and magnetism through a meticulously crafted costume. So, let's delve into the details and embark on this exciting journey to recreate the larger-than-life persona of Pablo Escobar.
Check out more celebrity costume ideas here.