Welcome to the ultimate guide for creating an iconic Zack and Kelly costume. If you're a fan of the beloved TV series "Saved by the Bell" and want to relive the nostalgia of the '90s, this guide is perfect for you. Whether you're attending a retro-themed party, a costume event, or simply want to pay homage to these beloved characters, we'll provide you with all the tips and inspiration to recreate the magic of Zack Morris and Kelly Kapowski's style.
Zack and Kelly Costume – Saved by the Bell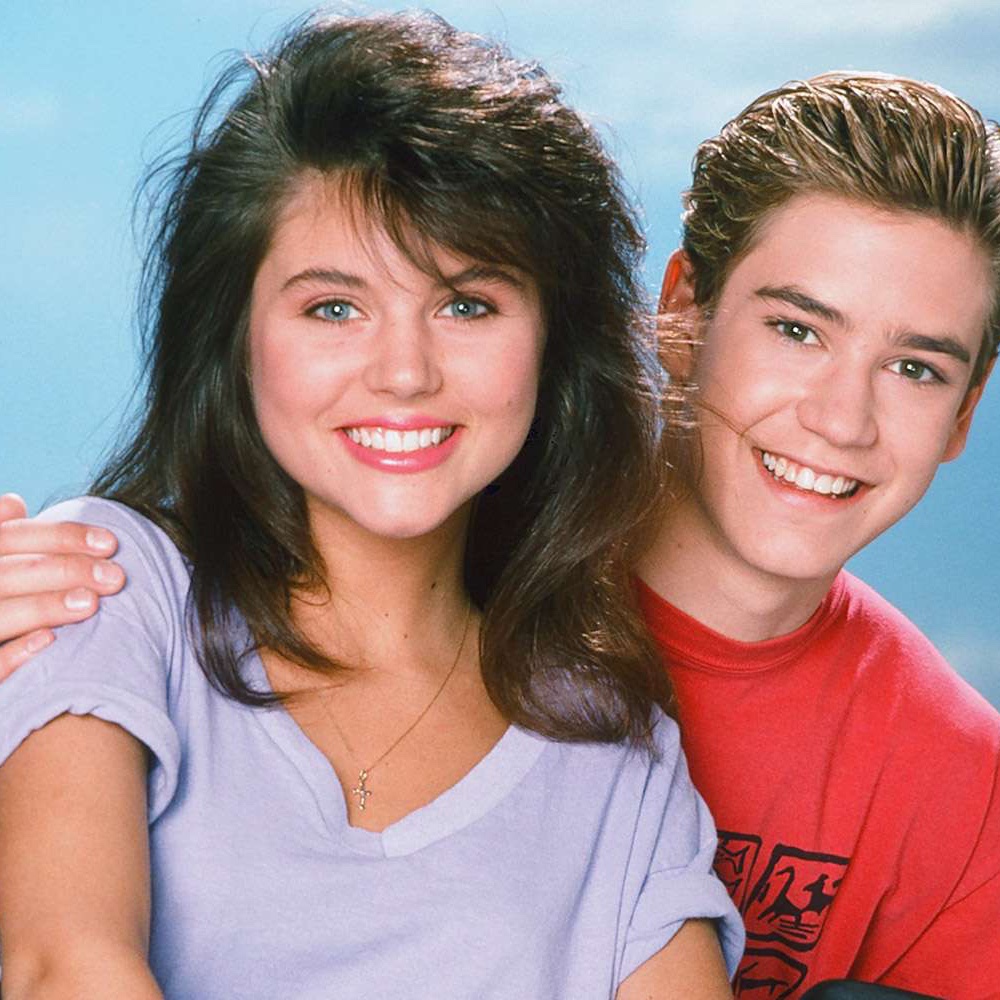 Kelly Kapowski Costume
| # | Item | Description |
| --- | --- | --- |
| 1 | Purple Top | You can elevate your Kelly costume with this stylish purple top. Its vibrant color and ribbed design make it a perfect choice for your costume. Pair it with other accessories for a complete look. |
| 2 | Printed Pants | Complement your purple top with these trendy printed pants. The floral pattern adds a touch of sophistication to your costume, making you stand out from the crowd. |
| 3 | White Sneakers | Complete your Kelly-inspired look with these comfortable white sneakers. Not only do they add a casual vibe to your costume, but they also provide all-day comfort for your adventures. |
| 4 | Brown Wig | Get the perfect hairstyle for your Kelly transformation with this realistic brown wig. It beautifully replicates Kelly's iconic locks, adding authenticity to your costume. |
Zack Morris Costume
| # | Item | Description |
| --- | --- | --- |
| 1 | Red Shirt | Get Zack's boy-next-door charm with this stylish red shirt. Made with high-quality fabric, this shirt will make you look effortlessly cool and ready for any adventure. |
| 2 | Denim Pants | Elevate your style game with these trendy denim pants. The classic 5-pocket design and stonewash finish make them a perfect match for the red shirt, creating a fashionable look that will turn heads. |
| 3 | White Sneakers | Step into retro style with these classic white sneakers. Inspired by Kelly's iconic footwear, these lace-up sneakers will add a touch of nostalgia to your outfit while ensuring maximum comfort. |
Zack and Kelly Overview
Zack Morris and Kelly Kapowski, the quintessential teenage couple from "Saved by the Bell," captured the hearts of audiences around the world. As students at Bayside High School, they navigated the ups and downs of high school life, friendship, and young love, leaving an enduring impression on pop culture.
Zack Morris, the charming and mischievous protagonist, was known for his preppy style and laid-back attitude. With his signature blond hair and winning smile, Zack effortlessly exuded coolness. Kelly Kapowski, on the other hand, was the epitome of '90s fashion with her colorful outfits, high-waisted jeans, and vibrant accessories. Her girl-next-door charm and warm personality made her a beloved character.
Check out more TV show costume ideas here.