Get ready to embark on an exciting psychic adventure with our comprehensive guide on creating an authentic Paula Polestar costume! Paula, the courageous and telekinetic heroine from the iconic video game "EarthBound," has won the hearts of players with her psychic powers and unwavering determination. If you've ever dreamt of becoming this remarkable character known for her kindness and psychic abilities, you're about to embark on a journey filled with excitement. In this guide, we'll lead you through the steps to craft an impressive Paula Polestar costume that captures all the charm and mystique of this beloved character. So, focus your PSI energy, wield your frying pan, and let's dive into the enchanting world of Paula!
Paula Polestar Costume – EarthBound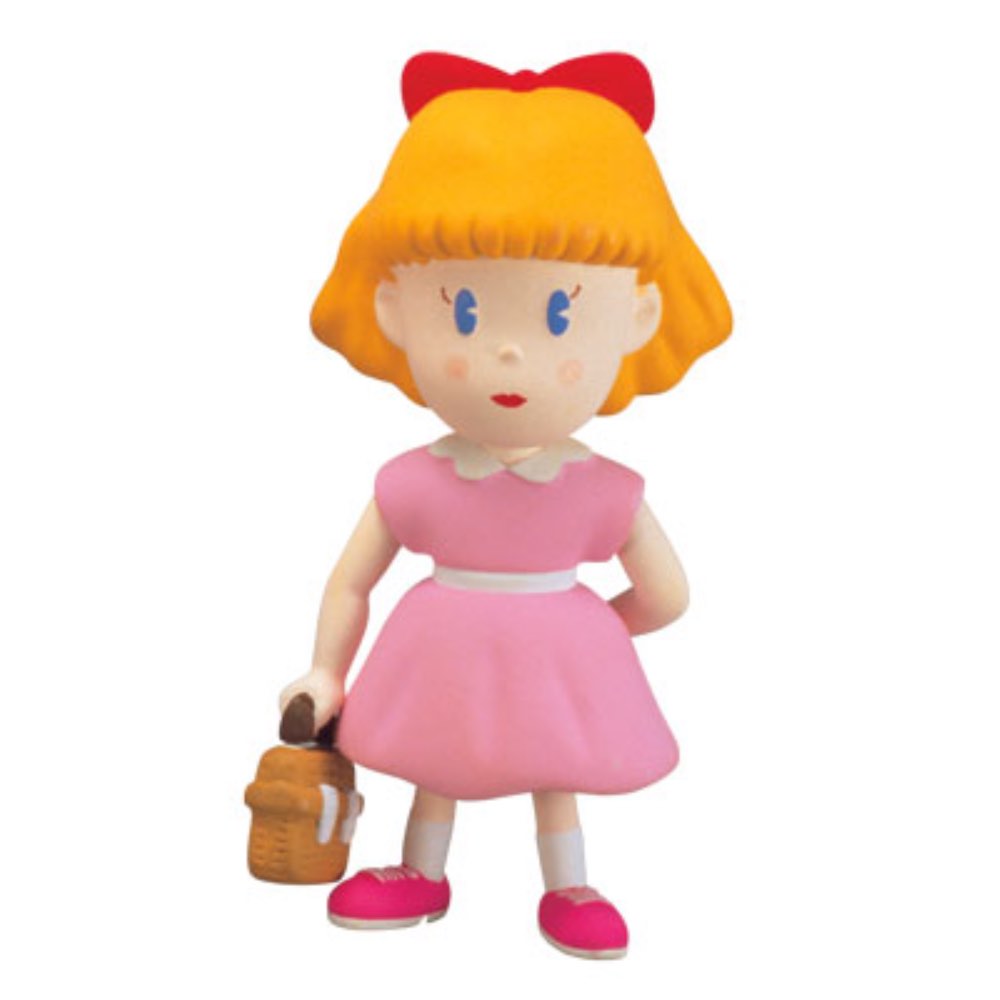 | | |
| --- | --- |
| Peter Pan Collar Short-Sleeve Skater Dress in Pink | Paula's pink dress with a Peter Pan collar is a fundamental part of her attire. It represents her iconic look and adds to her charm. This dress is central to the costume, ensuring that it accurately represents Paula's appearance. |
| Extra Large Bow Hair Clip in Red | Paula is often seen with a red bow in her hair. The extra-large red bow hair clip replicates this signature accessory, enhancing the authenticity of the costume and adding a touch of cuteness. |
| 3-Inch Wide White Satin Ribbon | Paula's dress features a white satin ribbon that ties into a bow at the back. This ribbon serves as both a decorative and functional element, as it is a defining feature of her dress. Including this ribbon ensures your costume is true to her attire. |
| Fry Pan | Paula's weapon of choice is a frying pan, which she wields with precision and uses in battles. The fry pan is an integral part of Paula's character, symbolizing her resourcefulness and courage. Including it in your costume emphasizes her role as a fighter. |
| Sneakers in Pink | Paula's pink sneakers are suitable footwear for her adventures. These sneakers complete her outfit and ensure that your costume accurately represents her appearance. They are practical for a character always ready for action. |
Paula Polestar Overview
Paula Polestar is one of the central characters in the cult classic video game "EarthBound." Here's a brief overview of the character:
Kind and Empathetic: Paula is known for her kind and empathetic nature. She deeply cares for her friends and is always willing to help those in need.
Signature Attire: Paula typically wears a pink dress, red shoes, a red bow, and a red ribbon in her hair. This attire is iconic and serves as Paula's recognizable outfit.
Powerful PSI Abilities: Paula possesses powerful PSI (Psychic) abilities, including telekinesis, healing, and offensive PSI moves. Her psychic powers are essential in the game's battles and puzzles.
Frying Pan as a Weapon: Paula's weapon of choice is a frying pan. She wields it with precision and uses it in combat to defeat enemies. The frying pan is an integral part of her character.
Rescue Mission: Paula plays a crucial role in the game's storyline when she is kidnapped, and her friends, including Ness, embark on a quest to rescue her. Her captivity highlights her importance to the group.
Courageous and Determined: Despite her capture, Paula remains determined and continues to use her psychic powers to communicate with her friends and assist them in their quest.
Memorable Supporting Characters: Paula is joined by a cast of memorable supporting characters, each with their own unique abilities and quirks. Together, they form a close-knit team on their journey.
Emotionally Resonant Story: "EarthBound" is known for its emotionally resonant storytelling, and Paula's character is central to the game's narrative. Her friendship and psychic abilities are key elements of the story's impact.
As you embark on creating your Paula Polestar costume, it's essential to capture the character's kind-hearted demeanor, distinctive attire, and powerful PSI abilities. With the right costume elements and a touch of Paula's empathy, you'll become the embodiment of this beloved character, ready to embark on an adventure filled with friendship, psychic powers, and the spirit of "EarthBound"!
Check out more EarthBound costume ideas.