Welcome to our princely guide on creating a Prince Eric costume that will have you ready to set sail on your own fairy tale adventure! If you've ever dreamt of embodying the brave and charming prince from "The Little Mermaid," then you're in for a regal treat. In this comprehensive guide, we'll lead you through the step-by-step process of bringing the noble Prince Eric to life, ensuring you exude the grace and valor of this beloved character at parties, events, or for the sheer fun of becoming royalty for a day.
Prince Eric Costume – The Little Mermaid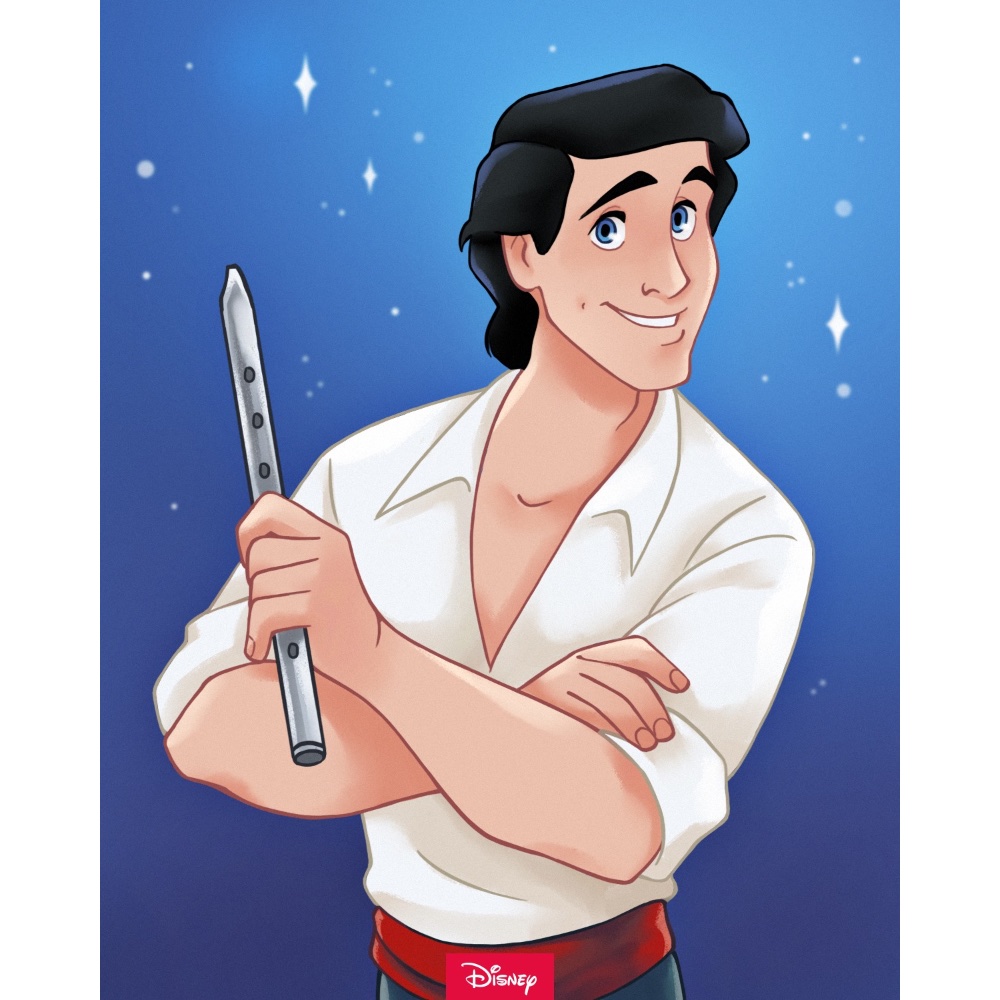 | # | Item | Description |
| --- | --- | --- |
| 1 | White Renaissance Shirt | For a comfortable and stylish look at sea, Prince Eric opts for this elegant white renaissance shirt. |
| 2 | Blue Pants | Prince Eric's preference for casual wear is perfectly captured by these blue pants, offering a laid-back yet handsome style. |
| 3 | Red Cumberbund | As a distinctive belt choice, Prince Eric dons a stylish red cumberbund around his waist. |
| 4 | Black Boots | Prince Eric values the durability of a solid pair of black boots, especially during his adventurous sea voyages. |
| 5 | Black Wig | If your hair doesn't match Eric's signature black locks, consider donning this black wig for a complete transformation. |
| 6 | Costume Set | No need for DIY when you have this comprehensive costume set that perfectly captures Prince Eric's distinctive style. |
Prince Eric Overview
Prince Eric is a beloved character from Disney's classic animated film "The Little Mermaid." He is known for his gallant and heroic nature, and he plays a crucial role in the story's fairy tale romance. Here are some key traits and features that define the charming character of Prince Eric:
1. Handsome Appearance: Prince Eric is often depicted as a tall and handsome young man with striking blue eyes and brown hair. His classic royal attire exudes elegance and sophistication.
2. Brave and Adventurous: Eric is a fearless sailor and adventurer, which is evident in his love for the sea. His courage shines through when he rescues Ariel from a shipwreck and later faces off against the film's villain, Ursula.
3. Kind and Compassionate: Beneath his princely exterior, Eric possesses a kind and compassionate heart. He forms genuine connections with people, including Ariel, and is quick to lend a helping hand.
4. Musical Talents: Eric's love for music is a prominent aspect of his character. He enjoys playing the flute and is captivated by Ariel's enchanting voice when he first hears her sing.
5. Romantic Soul: Eric is a true romantic at heart. His quest to find the owner of the mysterious voice he heard during the shipwreck sets the stage for the enduring love story at the heart of "The Little Mermaid."
As you embark on the exciting journey of creating your own Prince Eric costume, remember these defining characteristics that make Prince Eric such a beloved and timeless Disney prince. With attention to detail and a regal spirit, you'll soon be ready to sweep Ariel—or the entire party—off their feet with your princely charm!
Check out more The Little Mermaid costume ideas here.